Digital Analytics Consulting
Supporting Leaders to EVOLVE

Are your digital marketing goals driven by data, or just a shot in the dark? Either way, we can help you gather the qualitative and quantitative data you need to make better decisions.
Helping You Define WHAT to Measure and HOW to Use it.
To EVOLVE your organization, you need answers to most important business questions. Our analytics consulting experts can help you unleash the power of your data into actionable insights for improved business results.
Don't see your digital analytics tool?
Our expertise ranges from enterprise digital analytics tools like Adobe Analytics, Google Analytics, Snowplow, R and BigQuery; all the way down to niche products (MixPanel, ClickTale, 4Q, Optimizely). Chances are we can help.
Analytics Consulting Services
Are you looking for strategic business analytics consulting? From data management to analytics governance, we support leaders to EVOLVE their organizations.
Strategy
Measurement for Success (Goal/KPI) Workshops
Optimization
Content Performance Audits
Attribution Modeling
Consultant Spotlight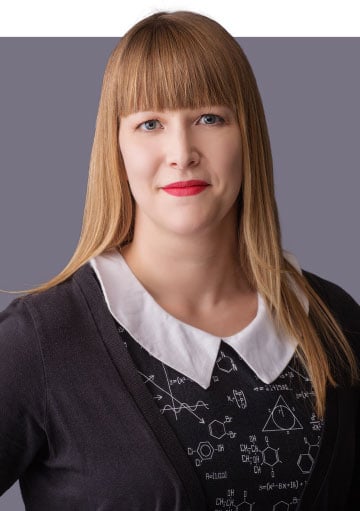 Meet Halee Kotara
Senior Analytics Strategist
As Senior Analytics Consultant for Blast Analytics & Marketing, Halee partners with clients to make the most out of their digital analytics data. She works with companies across various industry verticals to define reporting requirements, design tracking strategies, and provide analysis to answer questions that will drive businesses forward.
Thanks to Halee and Blast, our leadership now understands that our data is impossible to ignore. It's evolved from a conceptually-important key performance indicator to a central part of how we measure success across multiple departments. The depth and precision of the insights we receive, from audiences, behavior, and attribution, have made us a smarter marketing team. We can now invest our advertising dollars smarter and make product development decisions with greater confidence. Also, they're a fantastic team to work with!
Tyler Vaughn – Manager, Web Development & Design