Adobe Analytics Training
Supporting Leaders to EVOLVE

As complex as it's powerful, Adobe Analytics can be difficult to master. It's not unusual for organizations to invest hundreds of hours on implementation but under-invest on education, leaving them operating with only a fraction of Adobe's capacity.
One of Adobe's strengths is how customizable it is. But the tradeoff is that no two implementations are alike. In order to truly understand how to leverage your data effectively, it's essential to be trained on the reporting interface within the context of your specific implementation.
Learn from Certified Adobe Analytics Consultants
To maximize the value of your Adobe Analytics implementation, it's critical that your team understands how to use the tools to turn data into insights. Blast provides a range of training options to get you up to speed.
Whenever possible, we design the training around your Adobe Analytics data. This ensures that not only do your analysts understand how to navigate the reporting interface, but understand all the underlying data points.
Some of the popular options taught by our certified Adobe consultants include:
Adobe Analytics 101
Analytics Terms and Definitions
How Adobe Analytics Works
Basic Adobe Analytics Framework
– Report Suites
– Props, eVars, Events
– Custom Links
– Campaign Tracking
– Explanation of Your Company's Custom Data Points
Basic Adobe Analytics Tool Options
– Analysis Workspace
– Reports & Analytics
How to Use Adobe Analytics
– Navigating the Interface
– Most Useful Reports
– Basic Segmentation
– Basic Dashboards & Visualizations
Adobe Launch
The Purpose of Tag Management Systems
Creating Rules and understanding Conditions, Triggers and Actions
– Implementing Adobe Analytics
– Implementing Marketing Pixels
– Implementing Custom Code/Tags
Understanding Working Libraries and Development Environments
Understanding Extensions and When Should You Use Them
Debugging your Launch Implementation
Understanding the Publishing Process and Version Control
Migrating From DTM to Launch
Understanding the purpose of a Data Layer and how to connect yours to Launch
Implementing Launch Securely
Overview of Best Practices
Adobe Analytics 201/301
Advanced Adobe Analytics Framework
– Understanding eVar Expiration and Allocation
– Classifications
– Data Connectors
– Data Sources
Advanced Adobe Analytics Tool Options
– Analysis Workspace
– Data Warehouse
– Excel Report Builder
– Activity Map
Adobe Analytics API
How to Use Adobe Analytics
– Analysis Workspace Best Practices
– Advanced Segmentation
– Advanced Calculated Metrics
– Advanced Visualizations
– Component Sharing and Management
Intro to Reporting and Analysis
Finding Insights:
– Defining Actionable Business Questions
– How to Approach Analysis
– Qualities of a Good Analyst
– Actionable Insight Strategies
– Leveraging Analysis Workspace to Find Insights
– Custom Use Cases with Your Data
Communicating Insights:
– Data Visualization Best Practices
– Visualization Options in Analysis Workspace
– Data Storytelling
– Inspiring Action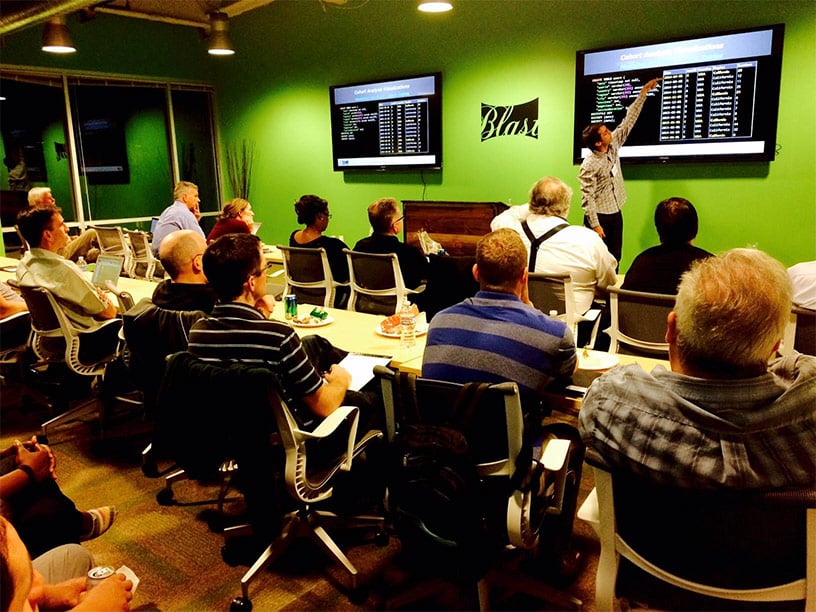 Flexible Training Options
Adobe Analytics training sessions can be held in our modern training room in Northern California, one of our convenient city locations or onsite in your own office. These can be followed up with a remote "Q&A" for training session participants or recurring "office hours" sessions for ongoing training support.
Precisely the Right Knowledge
Because the purpose of Adobe Analytics is to help you discover the truth about your customers so you can optimize their experience, one size never fits all. We take the time to learn about your business and challenges, then customize your Adobe Analytics training sessions to fit your needs and requirements.
Our consultants work with organizational leaders like you every day, helping them solve problems, answer business questions and EVOLVE their organizations. Helping you succeed through customized training is part of our everyday mission.
Adobe Analytics is Our Jam
Our best Adobe Analytics teachers are thought leaders in the industry — and specifically with Adobe tools. We've spoken at Adobe events, participated in the annual Analytics Idol competition and developed expertise through enterprise partnerships in a variety of industries.

As an agency, we've completed hundreds of implementations and can help identify which of your current challenges stem from that source. You'd be surprised how often confusion arises out of failure to match and maintain implementation with business needs.
Comprehensive Adobe Analytics training, with certified and experienced consultants who know the system inside and out, will change your whole perspective. When your team is empowered with the knowledge they need to make sense of it, everyone will be amazed by what they can do with Adobe Analytics.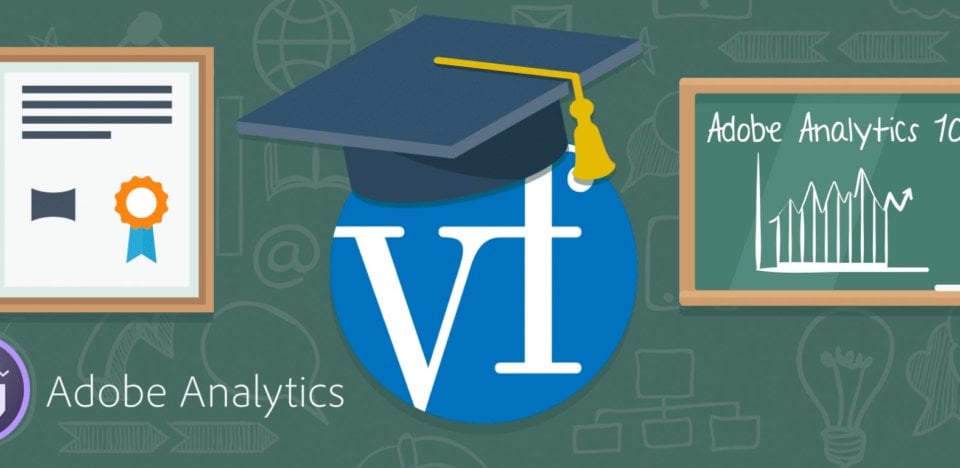 Featured Case Study
Overview As part of a worldwide (United States, Europe, Middle East, Africa, and Asia-Pacific) project to ensure all regions/brands were using a consistent analytics platform, Blast worked with VFC to create an Adobe Analytics implementation strategy. Some brands were transitioned to Adobe Analytics from a different platform while others, who were already using Adobe, received...