Customer Journey Optimization
Supporting Leaders to EVOLVE

Understand Customer Experience
Forecast Customer Behavior
Be relevant. Be specific. That is the mantra for a positive customer experience. In order to do this, you must take a holistic look at the entire customer journey to make sure you're engaging your customers with the right content at the right time. Blast's data-driven approach to customer journey optimization, led by our digital marketing consulting experts, can help ensure you're delivering the best experience at each touchpoint.
What is Customer Journey Optimization and Why it Matters
Customer journey optimization is the process of ensuring every interaction across multiple touchpoints is delivering the best experience, in order to guide and influence the desired action or outcome. It accounts for the entire journey and multiple channels, with the goal of providing a seamless, impactful end-to-end digital customer experience. A key to customer journey optimization is measuring business impact in consideration of the overall customer journey, versus focusing on smaller positive impacts at individual touchpoints.
Organizations that optimize the customer journey enjoy stronger engagement, conversion, retention, and overall brand loyalty, creating competitive advantage in today's customer-driven marketplace.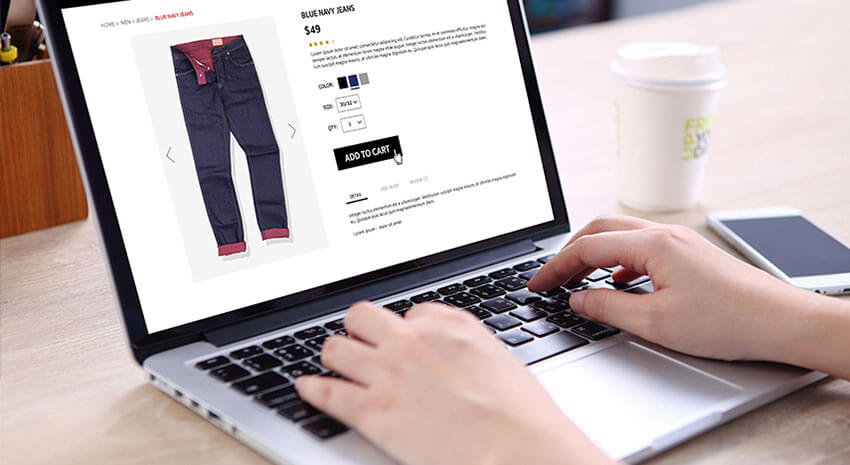 Elements of Customer Journey Optimization
As mentioned above, customer journey optimization is a process, not a solution in itself. There are key elements — or solutions — to drive your customer journey optimization initiative, as follows:
Blast offers expertise in all these areas and can effectively guide you through the holistic customer journey optimization process.
Benefits of Customer Journey Optimization
Better understand your customers' actual needs, based on data
Gain actionable steps to improve the customer experience
Achieve greater customer satisfaction
Increase revenue and profit
A Strategic Approach to Customer Journey Optimization
Customer journey optimization requires a thoughtful, multi-stage approach, shown below: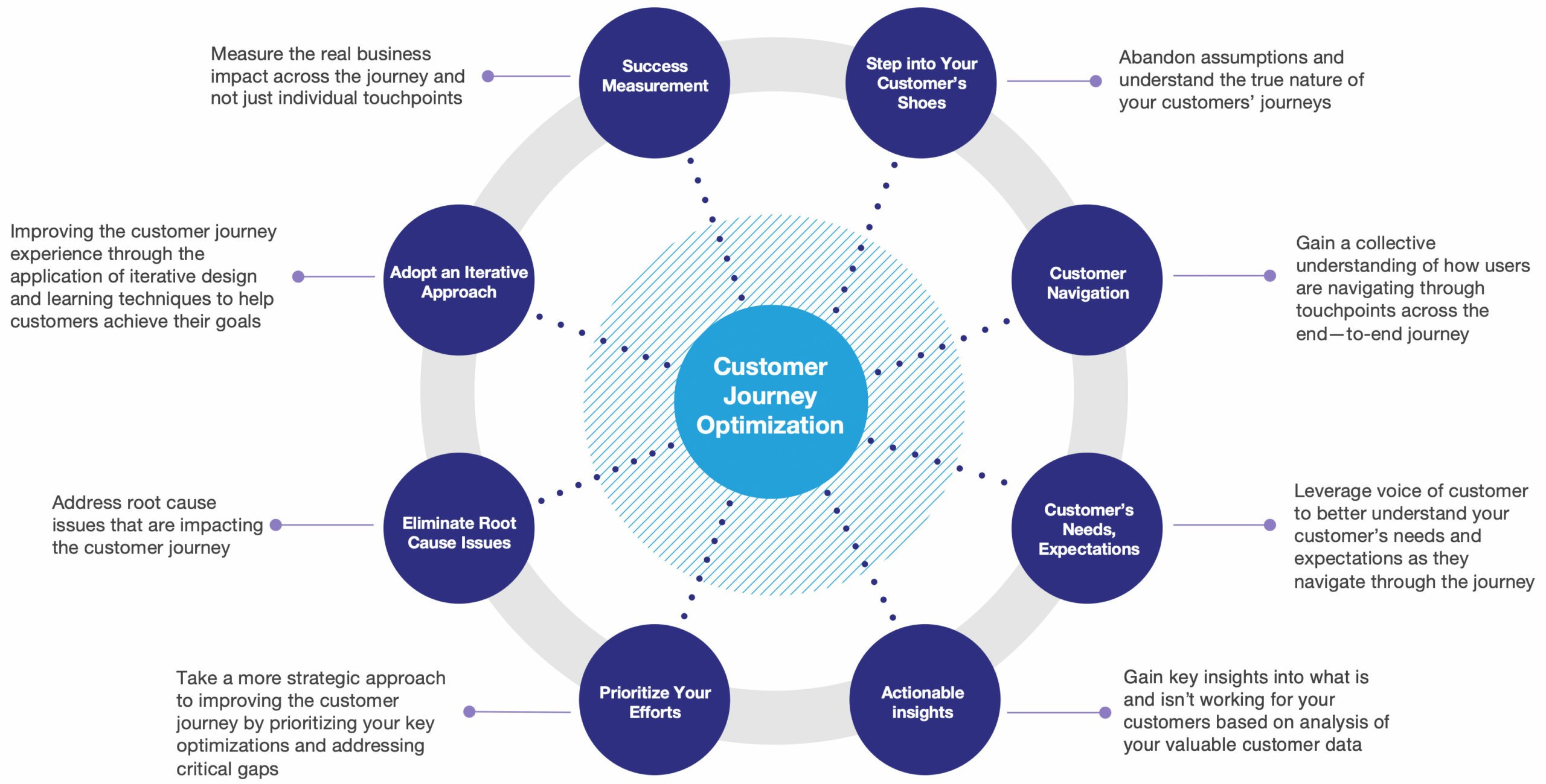 Click to enlarge
It Starts With Your Customer
As illustrated above, when embarking on a customer journey optimization initiative, the first step is to "get into your customer's shoes" and walk through your company's current journey. Perform searches on Google. Browse your website. Read your blog. Like and share posts. Signup for your email newsletter. Complete a lead form. Even make a purchase. Visit your support site. Contact the company to ask a question about your product/service. Visit your Facebook company page. Share and like content. These are just some of the ways — touchpoints, channels, properties — that comprise your customer journey. It's imperative to be familiar with all such possible interactions so you can optimize them and improve the overall customer experience.
From this step, you'll be able to confidently move through the other stages of customer journey optimization.
How Blast Can Help
With our expertise and experience in customer journey optimization, Blast can guide your efforts from strategy through implementation, applying our data-driven, results-oriented approach with your desired business outcomes in mind. From identifying key customer experience issues in an app or website to building a predictive model based on unique purchase behaviors, we offer comprehensive analytics and digital experience consulting solutions for all areas that impact the customer journey.
Whether you need us to fill a current capabilities gap or augment the skills of your team, Blast provides actionable insights and strategic recommendations to maximize the return on your analytics and marketing investments. Contact us to discuss your organization's situation and needs, and we can help you get started with the right customer journey optimization solutions.