Data Storytelling Consulting
Supporting Leaders to EVOLVE

Identify actionable insights
Better understand your business
Make data-driven decisions
Data storytelling has become an essential business capability to help transform information into insights that can drive meaningful business outcomes and improved experiences.
Understand and Communicate What Matters
Today, most organizations have accumulated a wealth of data from the different corners of their businesses. However, beyond having this information populated into reports and dashboards, it isn't being leveraged to its full potential.
Blast's data storytelling consulting expertise, led by Brent Dykes — the recognized leader in data storytelling, will help you make sense of your data and tell stories that drive better decision-making, action, and results.
Benefits of Data Storytelling Consulting
Actionable insights to optimize business — Data storytelling consulting will help your organization to identify high-value insights within your data. Businesses often fail to capitalize on the full value of their data because they lack the bandwidth or expertise to mine insights from it. With data storytelling consulting, you'll be able extract critical insights that can help inform your efforts to optimize business performance.
Companywide knowledge to increase alignment — Data storytelling consulting will help you to not only uncover more insights about your business but also communicate them effectively within your organization. When insights are communicated in a clear and effective manner, there's an increased likelihood they'll be understood, embraced, and acted on.
Data-driven culture to sustain success — Data storytelling consulting demonstrates the power of communicating insights effectively. By showing the potential of well-crafted data stories, it'll inspire people across your organization to uncover and share insights from diverse areas of the business. In the process, it'll also foster greater data literacy as more people embrace data storytelling.
EVOLVE Your Business with Data Storytelling
Depending on the length of the engagement, your organization will gain several deep insights into your business, as well as recommendations on how to optimize business performance. Through this engagement, internal analyst resources can be coached on how to develop or improve their own data storytelling skills. As the data stories are shared within your organization, they'll create a new standard and raise the quality of other internal data analyses and data-related communications — creating a foundation to EVOLVE and improve experiences.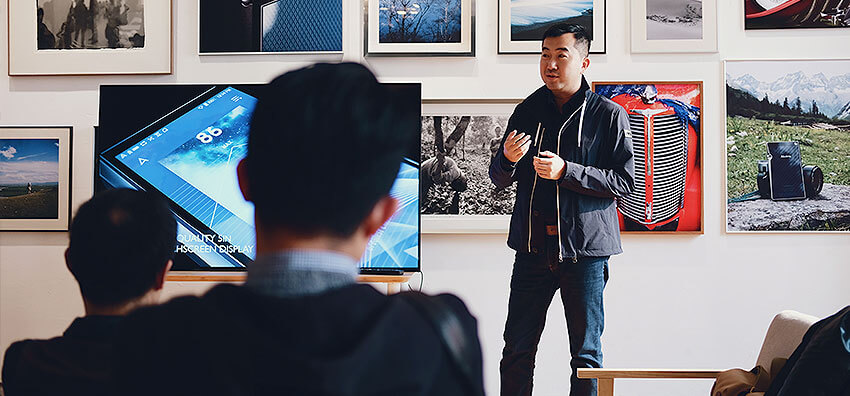 Data Storytelling Consulting Solutions
Blast's data storytelling consulting offerings are tailored to your specific data needs and current storytelling capabilities. Depending on how much support your team requires, we can help with everything from prioritizing and performing analysis to crafting and delivering data stories based on discovered insights.
In addition, the delivery of the data stories can range from creating data presentations to building guided, interactive experiences. Each engagement can be structured around a specific deliverable or handled as a series of recurring discovery and storytelling sessions.
Your Stories. Our Guidance.
Blast's approach to data storytelling begins with understanding your unique business goals, challenges, and needs. Partnering with your internal team by tapping into their domain expertise, we'll seek to gain a deeper understanding of the intended audience so the narrative and visuals can be tailored to their needs, interests, and preferences.
After reviewing our preliminary findings and gaining additional context, we'll help craft your data story designed to drive key business outcomes. The design of the final product will depend on whether it'll be delivered directly or indirectly to the intended audience. Throughout this process, we'll leverage a number of proprietary data storytelling frameworks that assist with the narrative development process and strengthen the overall quality of your data stories.
Data Storytelling Consulting Leader
Data storytelling is a relatively new data skill that many analytics teams and business professionals are looking to develop this year and beyond.
At Blast Analytics, we offer access to one of the leading thought leaders in this space, Brent Dykes, Author of Effective Data Storytelling (Wiley 2020). We've also developed one of the first dedicated offerings that's exclusively focused on delivering data storytelling best practices and solutions.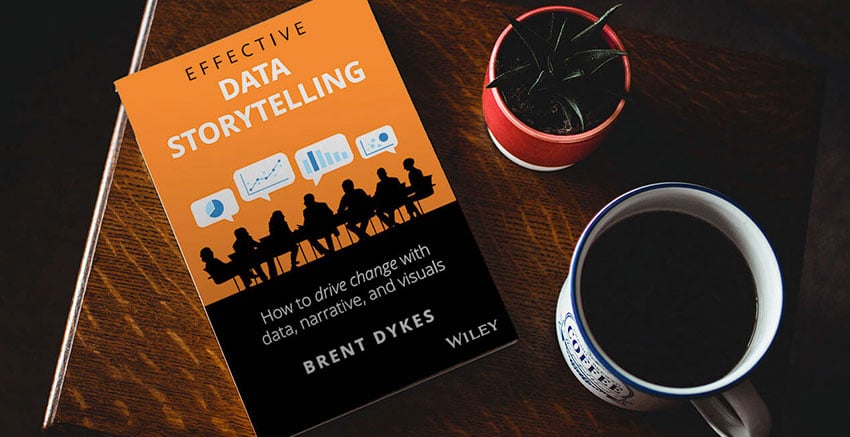 Consultant Spotlight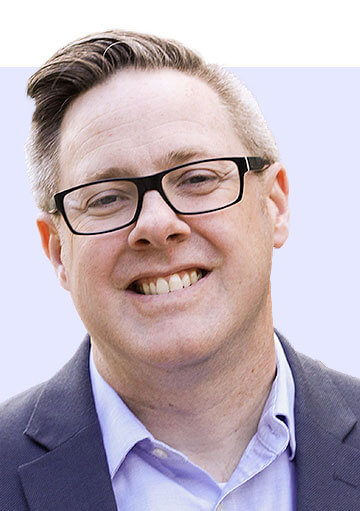 Senior Director, Insights and Data Storytelling
Brent Dykes, a well-known enterprise analytics consultant, thought leader, and author, is accountable for driving the "last mile" of analytics best practices across Blast. He mentors, trains, and evangelizes data storytelling within Blast and with clients while continuing to participate in thought leadership to increase knowledge and awareness of the value of data through storytelling.
Brent Dykes is the king of data storytelling; he's probably thought about this more than anyone else on the planet. No matter how good your data and analysis are, they won't have much impact unless they are embedded in a good story.
Thomas H. Davenport
Distinguished Professor at Babson College
and Research Fellow at MIT Initiative on the Digital Economy;
Author of Competing on Analytics and The AI Advantage