Tealium Tag Management Consulting
Supporting Leaders to EVOLVE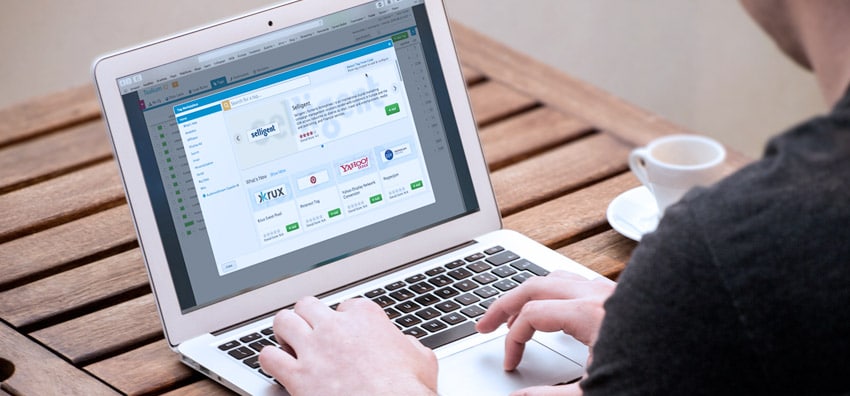 As the number of digital marketing vendors using page tags increases, companies are facing a growing challenge associated with managing their tags. Blast's partnership with Tealium and its innovative tag management system offers an efficient, effective solution.
Tag Management Challenges
The current landscape poses many challenges to organizations:


Tagging is expensive: the sheer number of tags utilized by organizations as well as the constant reliance on valuable IT resources creates both a direct and opportunity cost to organizations.
Tagging is repetitive: as companies change or fine-tune their digital marketing strategies, they're required to change their page tags.
Tagging is often incomplete: this is especially true with web analytics, where changes to reports will often require changes to analytics tags.
Tag deployments are isolated: because the deployments of multiple solutions are hardly coordinated, there's the potential for conflict, including overpayment of sales commissions to affiliates and pay-for-performance vendors.
Tagging impacts site performance: especially as many vendors tags are poorly authored.
Enter Tealium iQ.
Tealium IQ is an easy-to-use, enterprise tag management system designed to put marketers in control. Using a drag-and-drop interface, digital marketers and web analytics professionals can manage all their page tags without taxing their IT team, saving companies time and money, improving overall efficiency while improving site performance.
Tealium supports all digital marketing tags across a wide range of categories. In addition, Tealium offers pre-configured, turnkey integration with hundreds of major online vendors — far more than any other tag management provider.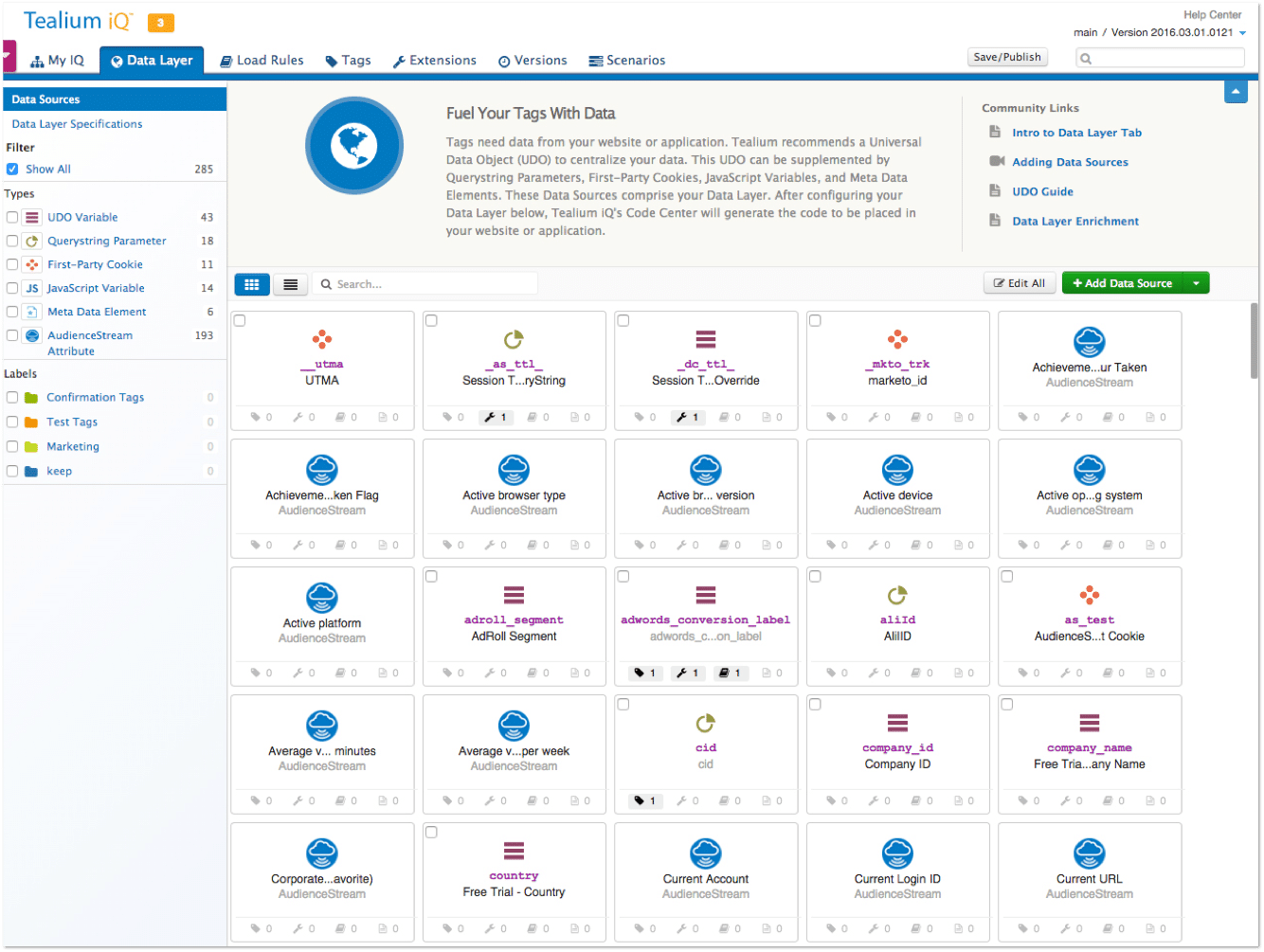 What does turnkey integration mean?
For each digital marketing vendor, Tealium has assimilated the vendor's tag and its implementation guide directly into the Tealium platform. This makes it very easy for digital marketers to manage their solutions. To add a vendor, users simply click on a vendor logo, add some account details and other information, and hit publish — their tag is deployed instantly without ever touching the web site.
System Differentiators
Privacy Friendly
One of the benefits of tag management is the ability to become instantly e-privacy compliant on a global level. Tealium supports the new "Do Not Track" feature within modern browsers, so that even if an organization's digital marketing vendors are not compliant, the organization is still protected. Tealium supports geo-based privacy compliance, enabling any organization to comply with country specific laws. Finally, Tealium delivers an easy opt-out mechanism for your site visitors, giving you total privacy coverage.
Mobile Tagging
Instead of waiting to go through an app certification process each time, organizations can deploy and manage tags instantly in their mobile apps without tweaking their apps.
Tealium AudienceStream
AudienceStream by Tealium is a "Real-time Data Action Engine" that is similar to a Data Management Platform that leverages real-time, first party data to allow companies to customize their interactions with customers to drive greater loyalty and growth. While AudienceStream is a complementary tool to Tealium iQ, iQ is not required in order to use AudienceStream. It can be used with other tag management systems as well.
AudienceStream collects real-time data and provides a user interface for companies to create rules and processes that will personalize the experience for customers and deliver more relevant interactions. Deployed properly, Audience Stream helps you improve loyalty, increase conversions, and identify growth opportunities you can take advantage of.
Mobile Solutions
In today's multi-device world the combination of TealiumIQ and AudienceStream helps companies stitch together the experience of customers across devices. These tools can be deployed on any technology to provide the data management platform, and can perform visitor stitching so you have a full view of the interactions your customers have across your properties.
Learn more about other tag management solutions we work with and how we can help you with strategy, implementation, optimization, and training.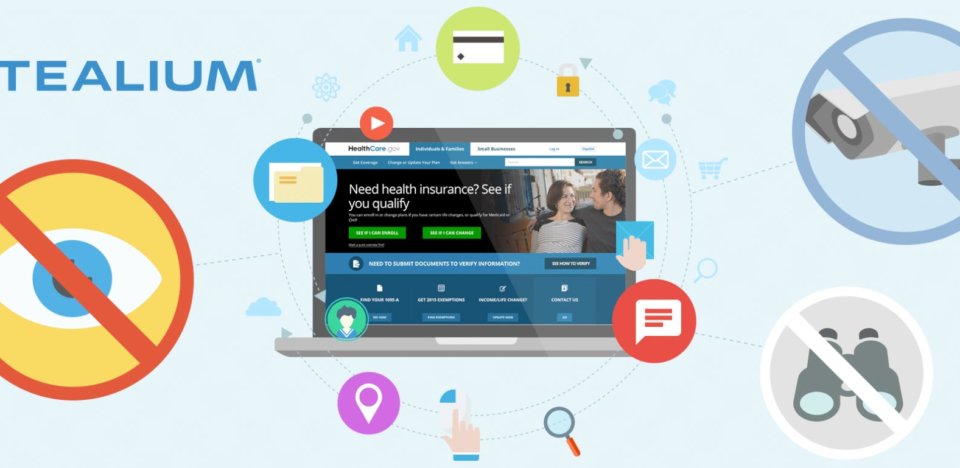 Case Study
Healthcare.gov - the flagship site for the Affordable Care Act - turned to Blast for help in bolstering the privacy and information-sharing tools available to their customers They showed a clear commitment to DNT, implemented easy privacy controls, and became the first US government site to implement this extra layer of security.