Google Analytics Consulting Services
Supporting Leaders to EVOLVE

You've accepted the business need for analytics, but where do you even begin? Google Analytics Consulting from Blast is custom-tailored to provide meaningful data to help you make more informed decisions — and EVOLVE.
Make Google Analytics Work for You
As your Google Analytics consultant, we factor in your unique business goals to configure your account, provide easy access to performance data, and build confidence in your marketing decisions. If you're going to invest resources in analytics, you want assurance that it will produce the information and impact you need.
Our analytics experts can help you gain the insights that matter from this robust measurement tool.
Enterprise Analytics with implementation, support and comprehensive consulting from Blast included.
Send in the Google Analytics Consultants
One trait of a great leader is the ability to recognize when to bring in the experts. As we live and breathe Google, Blast can take this particular weight off your shoulders.
Our experienced Google Analytics consultants can take you from strategy through implementation and beyond, teaching you how to pull a report, and making recommendations for configurations that would benefit your business. We'll share ideas that will keep you engaged and excited about what's possible using your data.
Google Analytics consulting can also lead to recommendations for supplemental tools that will expand your understanding of customer behavior, so you can respond with actions that pay off.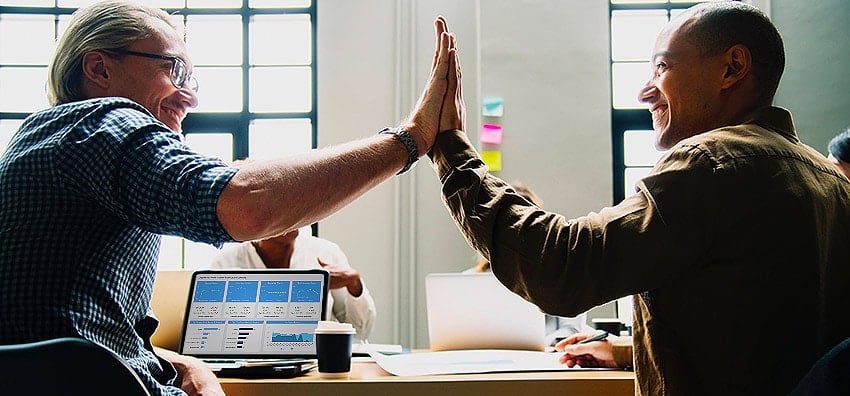 Insist on a Certified Google Partner
You deserve to feel the relief that comes from partnering with Blast, a Certified Google Analytics Partner since 2008. Our expertise has developed over hundreds of client engagements and analytics projects.
One key to our continued success is our basic methodology: strategy, implementation, optimization and training.
We begin with a Google Analytics Audit to ensure the integrity and accuracy of your implementation, and conduct research and discovery to design a new implementation that gathers the data relevant to you.
This entails creating snippets of code for your website, as well as setting the parameters for the custom dimensions and metrics that were recommended during the strategy phase.
Continuous process of data analysis and providing insights that lead to action. Reports are studied regularly to make sure the metrics are still relevant to your goals, and data is clean.
Training
Our Google Analytics consultants provide ongoing education and training for your team, so they can be empowered to guide your sustained success.
But Don't Take Our Word for It…
Numerous companies have relied on Blast to meet their Google Analytics consulting needs, from enterprise corporations to government agencies.
View our analytics case studies to learn how we've helped various clients improve their data quality, analysis, increase return on investment, and EVOLVE their organizations.
Consultant Spotlight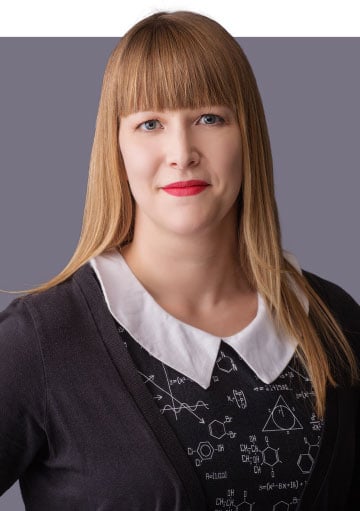 Meet Halee Kotara
Senior Analytics Strategist
As Senior Analytics Consultant for Blast Analytics & Marketing, Halee partners with clients to make the most out of their digital analytics data. She works with companies across various industry verticals to define reporting requirements, design tracking strategies, and provide analysis to answer questions that will drive businesses forward.
Thanks to Halee and Blast, our leadership now understands that our data is impossible to ignore. It's evolved from a conceptually-important key performance indicator to a central part of how we measure success across multiple departments. The depth and precision of the insights we receive, from audiences, behavior, and attribution, have made us a smarter marketing team. We can now invest our advertising dollars smarter and make product development decisions with greater confidence. Also, they're a fantastic team to work with!
Tyler Vaughn – Manager, Web Development & Design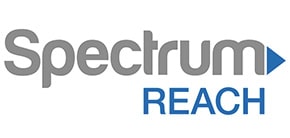 Top Companies That Hire Us
Interested to know who we have helped with Google Analytics recently? Many world class organizations trust Blast Analytics & Marketing to help them ensure their data is reliable, insights are gleaned and action is consistently being taken to optimize their marketing efforts and overall business.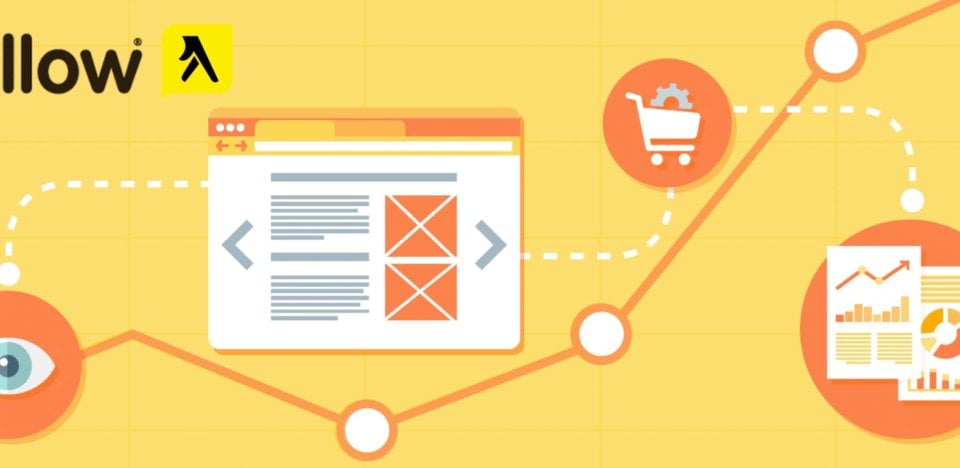 Case Study
Yellow New Zealand wanted a better way to track their multiple ad listings per page and apply on-the-fly breakdowns. Using Enhanced Ecommerce, they tracked ad impressions as product impressions enabling the assessment of the relative value of each position, as well as the differences in user behavior in different industries.