Google Analytics 360
Supporting Leaders to EVOLVE

As the essential foundation of web analytics, Google Analytics 360 makes it possible to achieve your marketing goals and EVOLVE your organization.
Turn Insights into Action — and Results
Google Analytics 360 empowers you to know exactly where to invest your resources with insights into what your customers really want, which channels are driving them to your website, and which campaigns are effectively bringing in new leads.
Your data can tell you all that and more. With Google Analytics 360 and our guidance, you can even connect your offline sales to online, understanding each customer's journey through your customer relationship management system (CRM), points of sale, interaction with devices, and even internet-connected purchased products (the Internet of Things).
Google Analytics 360: Dynamic Data Analysis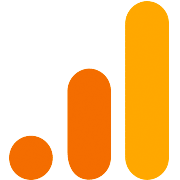 Formerly known as Google Premium, Analytics 360 is a robust data collection tool designed for enterprise-level organizations. It also happens to be the most widely-used website statistics service.
Analytics 360 Capabilities at a Glance
Advanced segmentation
Custom reporting
Analytics alerts
Real-time data
Flow visualization
Google Analytics 360 enables you to implement many more custom variables, dimensions, metrics, and data rows than the standard version. It integrates with Google Drive, BigQuery, DoubleClick, and of course, the other tools in the Google Analytics 360 Suite.
With Data, More is More
Google Analytics 360 casts a wide net, enabling data integration from many sources so that you can build better models and ultimately get precise answers to your specific questions. Information can easily be shared across the organization, and thanks to its clear, intuitive interface, your whole team can understand what they're looking at!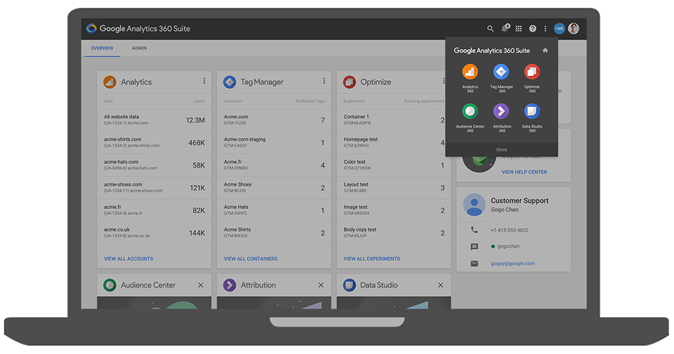 There are 400 customizable dimensions and metrics to choose from. Get ridiculously specific information about your customers in areas such as:
User sessions
Traffic SourcesTraffic Sources
Landing Page PerformanceLanding Page Performance
Social InteractionsSocial Interactions
App TrackingApp tracking
EcommerceEcommerce
Content ExperimentsContent experiments
… and much, much more. If you have enough time on your hands, you can even find out things like which dot a user clicked on in a sliding banner, or how many of your customers wear a mustache.
Now Here's What to DO with That
We know you don't really have time to care about mustaches, and you might also be stretched on other resources. Blast's certified Google Analytics consultants can help you identify your goals, so you know you're measuring what matters.
Having all of this data would be useless unless you are confident in its accuracy and know how to apply it.
Blast ensures data quality and helps you gain insight by identifying trends, rather than getting stuck on individual numbers. Our partnership involves learning your business well enough to recognize which insights are meaningful.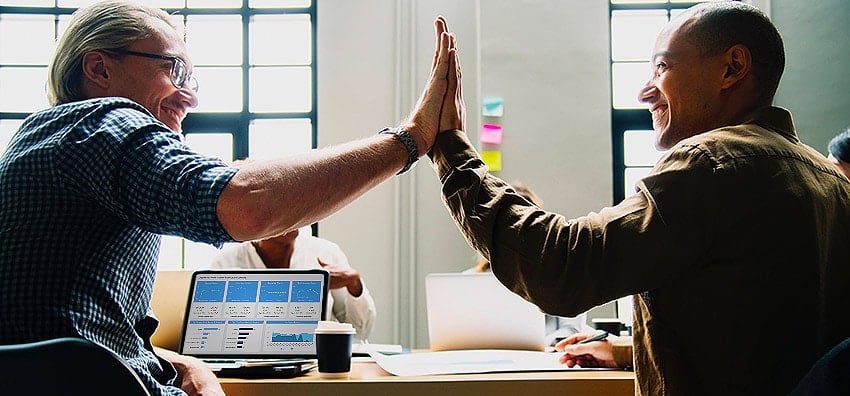 Proven Analytics Processes
Every client requires a tailored consulting approach to address specific challenges, opportunities, and goals. The framework of our proven process has been honed through hundreds of client engagements, but the details will be customized to meet your unique needs:
Understanding your business and challenges is the first, critical step. Through deep research and discovery, we ensure your implementation is designed to gather the data most relevant to you.
Getting Analytics 360 up and running entails pasting snippets of code on your website, as well as setting the parameters for the custom dimensions and metrics that were recommended during the strategy phase.
Data analysis is a continuous process. Reports are studied regularly to make sure data is "clean" and metrics are still relevant to goals.
Blast's Google Analytics 360 consultants provide ongoing education and training to guide your sustained success.

View our analytics case studies to learn how we've helped various clients improve their data analysis, increase return on investment, and EVOLVE their organizations.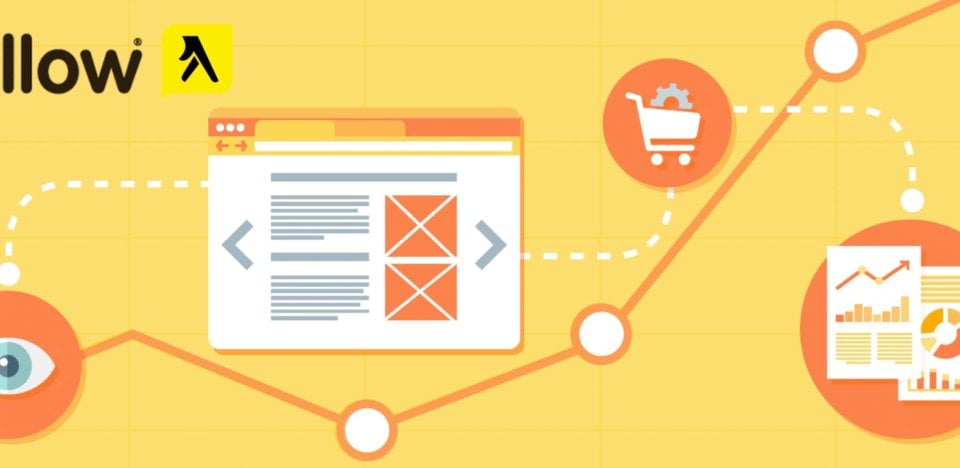 Case Study
Yellow New Zealand wanted a better way to track their multiple ad listings per page and apply on-the-fly breakdowns. Using Enhanced Ecommerce, they tracked ad impressions as product impressions enabling the assessment of the relative value of each position, as well as the differences in user behavior in different industries.