Marketing Analytics Consulting
Supporting Leaders to EVOLVE

Forecast Customer Behavior
Where should you spend your next dollar? Our analytics and marketing experts can help you gain a clear understanding of how to improve your marketing campaign effectiveness and increase your return on investment (ROI).
Move Past the Competition with Data-Driven Insights
More than ever, marketing organizations are being pressed to maximize effectiveness and optimize marketing performance — and for good reason. Companies want to know their marketing spend is delivering bottom-line results by identifying, reaching, engaging, converting, and retaining more customers.
Yet many marketing executives struggle with the measurement and analysis of marketing performance, unable to confidently answer important business questions such as:
Who are our most valuable customers?
What are our best-performing channels?
What are our most effective campaigns?
How does our activity compare to competitors?
Are we allocating resources appropriately?
What are our best opportunities for growth?
Where should we focus our marketing spend?
What should we do next to increase our results?
If that's you, Blast is here to help. With our data-driven, holistic approach, we will help you architect and implement an integrated marketing analytics strategy that answers your questions and enables you to:
Improve decision-making
Forecast customer behavior
Take meaningful action
Enhance the customer journey
Demonstrate sustainable value
EVOLVE your organization
Capture, Analyze, and Act on Your Marketing Data
The goal of an analytics initiative is to develop actionable insights from your data, continuously learning from user and organizational activity to make smarter decisions and improve business results.
Effective marketing data analytics requires a few key elements, including:

Goals and objectives — Defining what you want to achieve and how you will measure performance.
Data management — Systematically collecting and integrating information from your various systems.
Analysis and reporting — Creating visualizations and marketing analytics dashboards that clearly communicate results along with strategic insights provided by our marketing analysts.
Bringing these pieces together and truly harnessing the power of your marketing data, however, requires specific expertise. As experienced marketing analytics consultants, Blast will ensure you establish the framework and processes necessary to successfully execute marketing data analytics within your data-rich environment.
Holistic, Customized Marketing Analytics Solutions
While other firms may excel at one or the other, Blast combines its proven expertise in analytics consulting and digital marketing to deliver holistic marketing analytics solutions based on your unique business needs.
Specifically, we will work with your organization to:
Review marketing efforts and establish clear goals and objectives
Determine what data needs to be collected to accurately measure results
Work with your teams to ensure systems are accurately collecting data
Extract data from the various data sources, transform the data as needed, and consolidate into a data warehouse for improved analytics insights
Create visualizations and dashboards that effectively communicate results, showing both areas of success and opportunities for improvement can be implemented.
Develop strategic models to forecast customer behavior using predictive analytics
Help you respect and ensure your customers' privacy and data security to avoid PR issues.
Marketing Analytics Services
Business Discovery with Marketing Stakeholders
Opportunity/Threat Identification
Marketing and Customer Insights, Segmentation, and Personalization
Marketing Mix Modeling (MMM)
Attribution Modeling
Product Lifecycle Analysis
Marketing Automation
Marketing Dashboards (Salesforce, Marketo, etc)
Customer Analytics Services
Customer Lifetime Value / RFM Analysis
Customer Journey Analysis
Retention/Churn Analysis
Marketing Analytics Expertise in Action
Scores of companies have benefited from Blast's marketing analytics consulting expertise. As just one recent example, we successfully helped an ecommerce client review its customer base and determine their most valuable customers.
By conducting a Recency, Frequency, and Monetary analysis on our client's customer data, we were able to identify specific customer segments such as Best Customers, Biggest Spenders, Most Loyal, etc.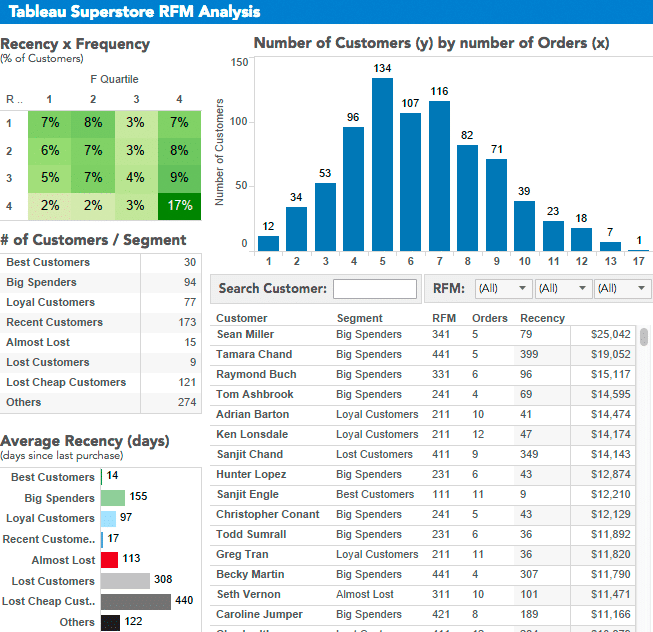 This enabled the client to focus its marketing spend on targeted campaigns, with tailored content, that yielded greater ROI among these top-performing segments.
Blast consultants are ready to help you, too. Whether you're just starting to explore marketing analytics or need additional expertise and support from an agency to take you further, Blast will ensure your success.