Optimize Marketing Performance
Supporting Leaders to EVOLVE


Gain a clear understanding of campaign effectiveness – with omni-channel measurement and analysis – to strategically allocate marketing resources and accelerate growth.
Comprehensive, Outcome-Focused Solution
As trusted MarTech advisors who partner with the top vendors, our senior analytics and marketing consultants empower your people with the actionable insights they need.
You'll gain confidence in your data and be able to answer your most curious questions, while your team will have the wisdom to make better decisions that optimize marketing ROI.
This end-to-end solution supports you to EVOLVE and more effectively identify, reach, engage, convert, and retain your target audiences.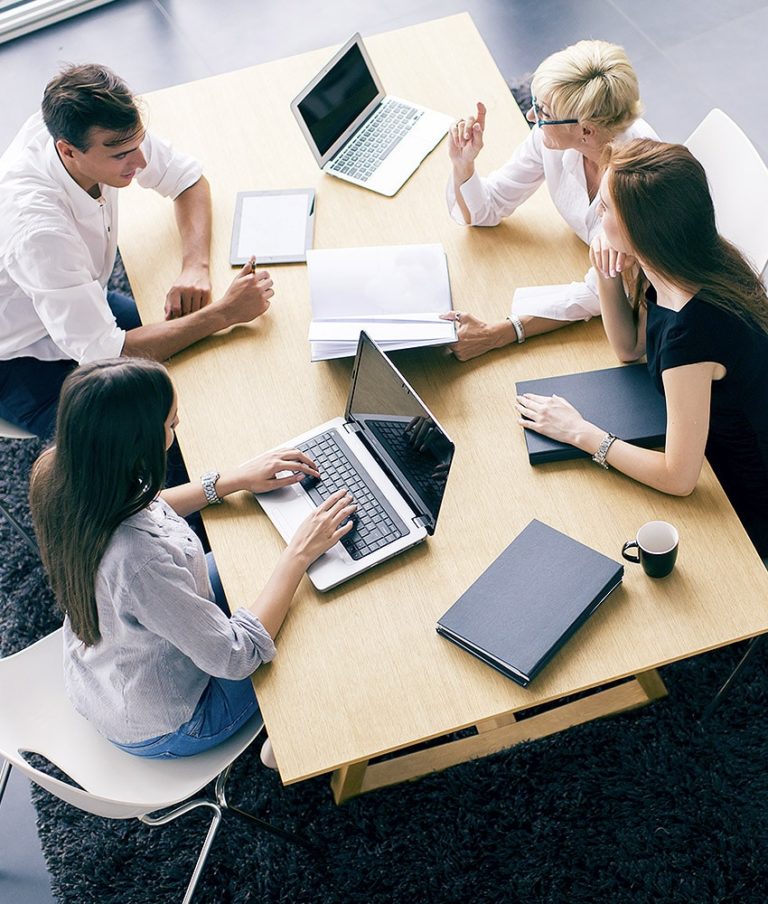 How Will You EVOLVE?
Move past the competition with a clear understanding of how to improve your marketing campaign effectiveness:
Integrate all your disparate marketing data sources
Enhance cross-channel marketing performance measurement
Maximize the value of your marketing data insights
Attribute the value of each marketing touchpoint
Know how each channel impacts customer conversion/retention
Measure the true impact of traditional and digital advertising
Visibility into What's Working and What's Not
Higher Customer and Prospect Loyalty
Improved Customer Acquisition
Discover Marketing Opportunities
Marketing analytics give you the opportunity to focus on prospects and lead generation. What does your ideal customer look like? You can use the data you have about your existing customers to find new high value customers.
Analytics Strategy
Channel/Funnel Insights
Programmatic Marketing
Customer Data Platform
360 View of Customer
Predictive Analytics
Monitor Marketing Goals/KPIs
Tracking and monitoring progress towards your goals helps you make better decisions, particularly about the allocation of resources. Goals force choices and defining and agreeing on them is the first step in meeting your business objectives.
Analytics Strategy
Campaign Tracking Strategy
Lead Scoring
Goal & KPI Strategy
Marketing Budget Analysis
Implement Marketing Dashboards
Marketing campaigns generate a lot of data, marketing dashboards can pull in data from multiple sources and display it in a single location.
Self Service Dashboards
Role Based Dashboards
Customer Touchpoint Analysis
Embedded Analytics
Alerts & Notifications
Gain Marketing Insights
Gain a competitive advantage by evaluating your marketing performance and using that data to guide your future marketing initiatives.
Social Listening Insights
Marketing Mix Analysis
Competitor Analysis
Advanced Customer Segmentation
Forecasting & Marketing Spend Analysis
Self Service Dashboards
Segment and Personalize Audiences
Segmentation and personalization allows your business to make sense of your customer's data, identify the specific needs of different customer groups and utilize these insights to deliver personalized experiences throughout the customer journey.
Qualitative Research
Quantitative Analysis
Segmentation Strategy
Personalization Execution
Customer Data Platform
Optimize MarTech Stack
Use the right technology at the right time to better understand and connect with your customers.
Analytics Maturity Assessment
Competitive MarTech Stack Audit
Customer Data Platform
Data Warehouse
Integrate Marketing Data
When it comes to MarTech, the source data can be complex and heavily siloed. By integrating all of your marketing data, you can create a seamless view of the customer journey that aids in smarter decision making.
OTT / On-Premise Analytics
Customer Data Platform (CDP)
Data Warehouse
360 View Of Customer (Single Source of Truth)
Answer Marketing Questions
When it comes to marketing analytics, it's imperative to focus on data to answer questions. What channels are most effective and who responded to which campaigns.
Analytics Strategy
Marketing Attribution
Channel/Funnel Insights
Customer Journey Mapping
Qualitative Analysis
Customer Segmentation
What sets them apart from other agencies I have worked with in the past is their willingness to jump in and take ownership, driving important conversations about best-in-class solutions. They stay close to your projects and make you feel you are their only client, always available to jump on a call to discuss any concerns. I can't say how happy I am working with Blast Analytics & Marketing, and will continue to build a relationship and work with them in the future.
, Let's Discuss Your Needs
If you have questions or you're ready to discuss how we can help optimize your marketing performance and EVOLVE your organization, talk to a Solutions Consultant today. Call 1 (888) 252-7866 or contact us below.