Customer Journey Mapping
Supporting Leaders to EVOLVE

Understand Customer Experience
Forecast Customer Behavior
Take a Walk in the Customer's Shoes
Be relevant. Be specific. That is the mantra for an effective marketing campaign. In order to do this, you must take a holistic look at the entire customer journey (i.e. lead lifecycle) to make sure you are engaging them with the right content at the right time.
Customer Journey Mapping
Customer journey mapping helps you understand a customer's experiences throughout the full cycle of interactions via multiple touchpoints with your brand, usually represented graphically. Not only does this include each touchpoint, layered with the stages of the customer journey, but it also takes into account the positive and negative emotional impact this journey has upon your customer.
Below is an illustration of the five essential stages in the customer journey; Awareness, Interest, Evaluation, Decision and Retention.

What Does Your Customer Journey Look Like?
We invite you to get into your customer's shoes and take a walk through your company's customer journey. Perform searches on Google. Browse your website. Read your blog. Like and share posts. Signup for your email newsletter. Complete a lead form, or make a purchase. Visit your support site, or contact the company to ask a question about your product/service. Visit your Facebook company page. Share and like content.
How was this experience? Was it great, or did you find room for improvement? Most people are surprised at what they find and see the value for optimizing the journey for their customers.
Your marketing strategy depends on understanding your potential customers. Keep your Customer Journey in mind when determining: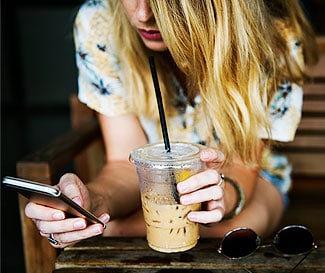 Marketing Channels
Decide which channels are best suited to create new leads, engage those new leads with your service offerings, and increase acquisitions to gain new customers.
Nurture Tracks
Understanding the time it takes for your customer to move from the awareness stage to the decide stage, can help you deliver relevant content to your leads at the right time by aligning marketing automation nurture track cadence with the time it typically takes customers to move through all of the stages. Keep in mind, the higher the cost, the more complex the sale becomes and the longer it will take a customer to move through the journey.
Scoring Systems
Not all behavior and demographic profiles indicate the same level of "sales readiness," which is why a scoring methodology is essential to determine where a potential customer is in the customer journey. An effective scoring system can ensure leads are being sent to sales at the right time, which can have a dramatic effect on the efficiency of the entire system.
Content Collateral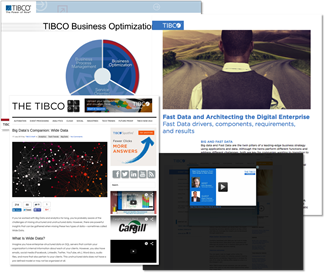 Track and measure the effectiveness of your content to move customers along the path to purchase, and how the most successful content is being delivered. That way you can focus your efforts on the content that works. Examples of content include, but are not limited to:
Landing page
Buying guides
Blog posts
Case studies
Emails
Goal Setting
The time it takes a customer to move through the entire customer journey (as well as the conversion rates along the way) is key data to use for predicting if you will hit your goals, and can also be used to make revenue forecasts.
Where Do I Begin?
Start by identifying target personas. Behavior matched with demographics can help segment your lead database into specific audiences, which can then be matched to your marketing collateral. Remember the mantra, "Be relevant. Be specific?" This is how you get there:
Know what stage of the journey the customer is in based on actions taken and other behavioral patterns.
Understand who the customer is and what they need per stage of the journey, so you can nudge them forward by delivering the right content at the right time.
A good place to start your research is with the sales team. Sales interacts with leads near the end of the journey, and have plenty of insights to help you identify specific customer behavior that indicates they are ready to buy (as well as leads that aren't).
Tip: Sales can help identify content gaps based on the questions that potential customers frequently ask them.
Are you ready to map your digital marketing initiatives to your unique customer journey, and boost marketing performance? Get in touch and let's discuss your needs to see how we can help.