Tableau Consulting
Supporting Leaders to EVOLVE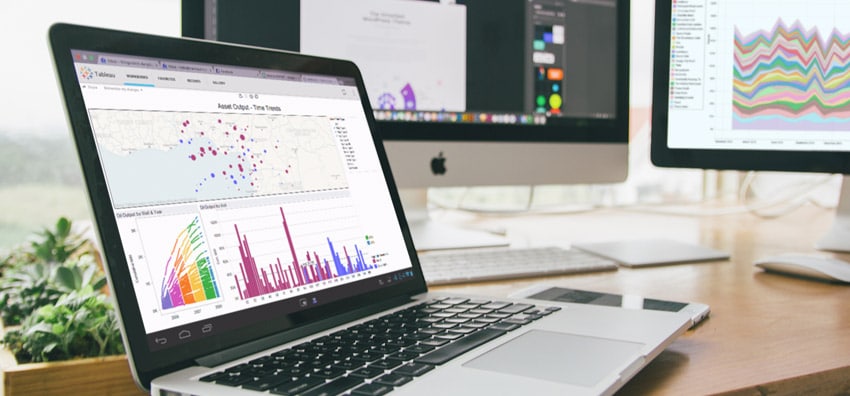 Create Interactive Presentations
Make Data-Guided Decisions
Tableau is a leading data visualization solution that will change the way you think about data. Blast's Tableau consulting experts will help you easily connect to your data, create impactful visualizations, and share them across your organization — so you can discover opportunities faster.
Are You Fully Utilizing Your Data?
"More data has been created in the past two years than in the entire previous history of the human race," a September 2015 Forbes article noted. It has been estimated that the amount of data in the world is now doubling every two years, and by 2020 there will be nearly as many digital bits as there are stars in the universe.

But are organizations able to take advantage of the valuable insights contained within their immense data? One study found that, for Fortune 1000 companies, increasing access to data by 10% would result in an additional $65 million in net income. In addition, retailers who take full advantage of their big data could increase operating margins by up to 60%.
Enter Tableau Software Consulting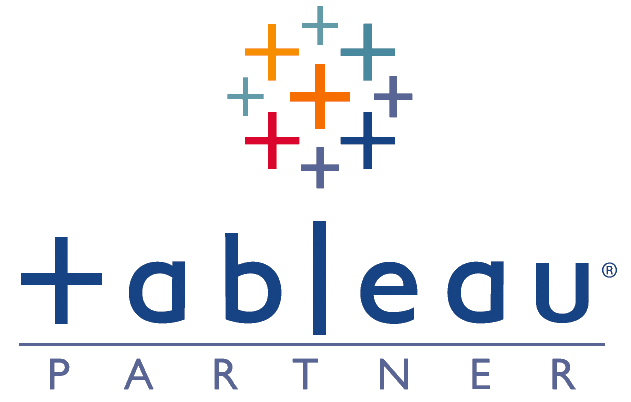 As one of the leading data visualization solution providers, Tableau delivers innovative software that helps you more quickly and easily gain actionable insights from your vast data. By seamlessly connecting all your data sources — Oracle, SQL Server, Redshift, PostgreSQL, Google Analytics and BigQuery, Vertica, Hadoop, Salesforce, .CSV/Text/Excel, and more — Tableau enables you to:
More deeply explore your data
Discover and share insights quickly
Spot trends and outliers
Identify opportunities and threats
Answer in-depth questions
Create interactive presentations
Tell stories through data and narration
Make data-guided decisions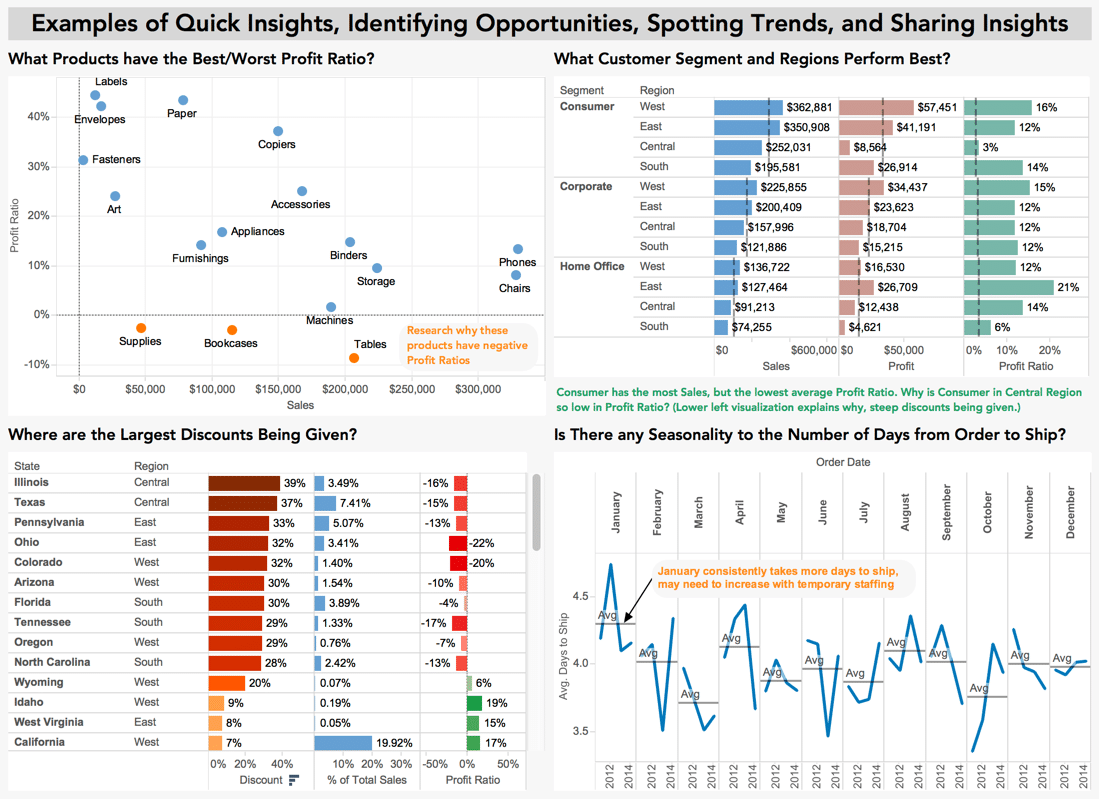 Analyze Data and Get Insights Faster with Tableau
Static data tables and charts are dead. You need visual analytics to more quickly gain insights in a simple and meaningful way. When your data is transformed into a visual story, it becomes intuitive, engaging, and useful.
Data visualizations created with Tableau enables you to answer probing and important business questions such as:
Where is our growth coming from?
Where are our sales declining? Why?
What is our product mix?
How are new products performing?
Who is our audience?
What are they interested in?
What marketing efforts are or aren't working?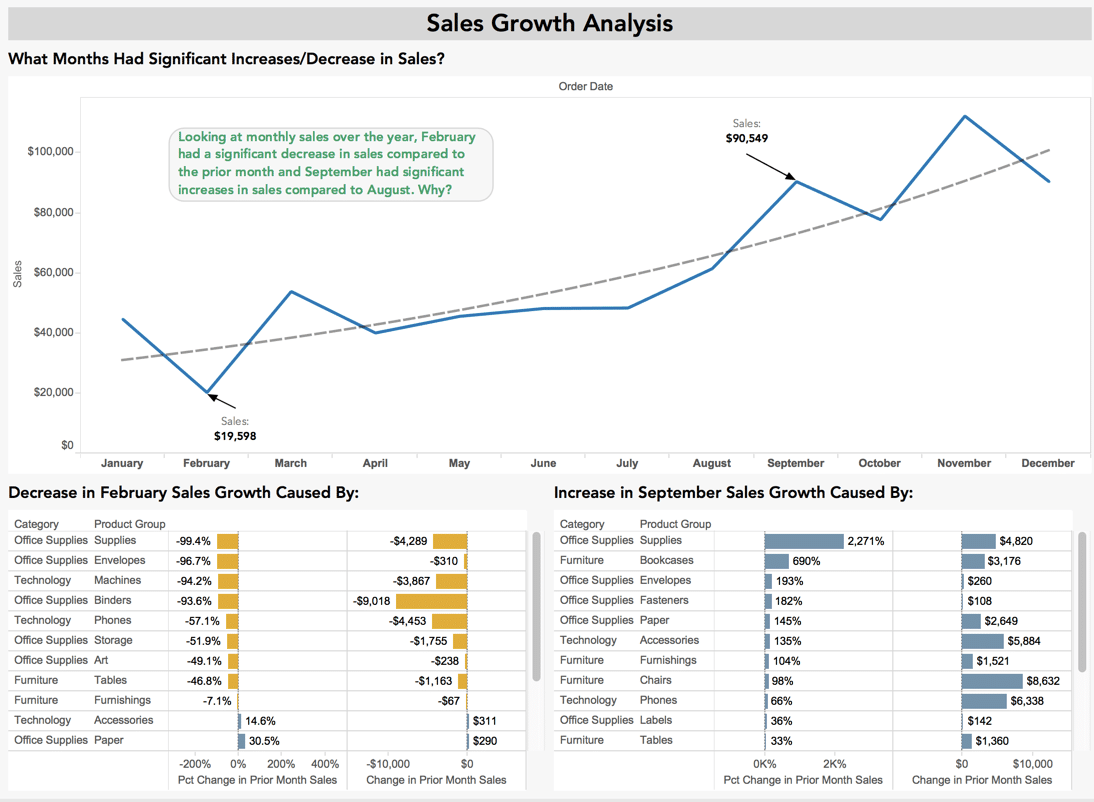 Tableau Consulting Expertise Delivered by Blast
As a certified Tableau Consulting partner, Blast has the experience and expertise to help you get the most out of your Tableau investment.
Our Tableau Certified Professionals have advanced knowledge and skills in Tableau Desktop and the ability to apply visual analytics methodologies to help you see and understand data.
Our Tableau Qualified Associates offer technical expertise and comprehensive understanding of Tableau functionality to ensure the tool is addressing your business needs
These Tableau experts can help you:
Connect to all your data
Investigate problems
Explore and analyze your data
Ask new questions
Discover opportunities
Choose the appropriate visualizations and dashboards
Develop insights
Measure impact
Share and act on results
Our team's collective experience with Tableau, combined with our business and data analytics expertise, will help guide your measurement strategies in alignment with your key performance indicators (KPIs) — leveraging visualizations and dashboards that answer your difficult and probing business questions.
We also can help you implement Tableau Server so you can easily share insights across your organization. And if you have problems with data integration, such as data transformation, unstructured data, or data cleansing, Blast can help there too.
Furthermore, we can help in your evaluation and selection of Tableau, covering Tableau pricing, to ensure peace of mind with your decision.
Top Companies Hire Us
Are you interested to know who we have recently helped with Tableau? Many world-class organizations trust Blast to help them access, analyze, and present their data in ways that provide insights, answer questions, and tell compelling stories that improve decision making. Below are just a few of our recent clients: