Tealium AudienceStream CDP Consulting
Supporting Leaders to EVOLVE

Together, Tealium AudienceStream (CDP) and Blast can improve your marketing performance and enable you to take real-time action on relevant audiences.
Make More Effective Use of Your First-Party Data

It can be a challenge to know who your customers are when you have batches of data coming from different sources. Valuable time and accuracy is lost in the process of manually syncing your numbers. Even if you attempt to automate using one of many respectable tools, you may find that it doesn't integrate with all of your data sources, and so doesn't really solve the problem.
Most importantly, you need your customer profiles to reflect a true picture of your customers. If you can't be confident in your data accuracy, you can't be confident in reaching your goals.
Implementation Support for Omnichannel Marketing
Our experienced, certified data and analytics consultants will help you create the strategy and implement Tealium AudienceStream. This powerful real-time customer segmentation and action engine, part of the Tealium Data Platform, is a marketer's ideal mechanism for taking effective action on the data collected about customers.
AudienceStream integrates with a wide variety of data sources in real time, connecting your customers from every touchpoint. There's a good chance that your tools are among the list, but here are some key players:
The result is a unified view of your customers, enabling you to create comprehensive and consistent profiles that can be powered throughout your entire marketing stack.
AudienceStream CDP Capabilities at a Glance
With a platform as robust and customizable as AudienceStream, companies often need a guiding hand to take full advantage. With support from Blast's team of Tealium AudienceStream CDP Consultants, the tool allows you to:
Take real-time action
Connect your customers' experience
Optimize your marketing spend
Make your own marketer-defined business rules
Optimize for mobile and connected devices
Market to relevant audiences with greater precision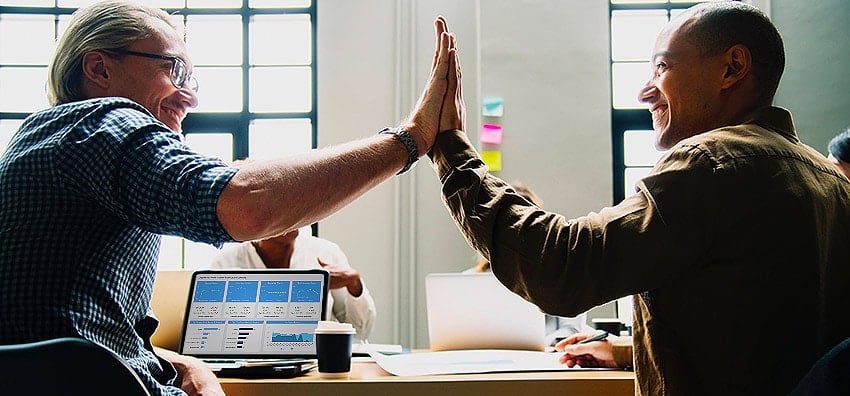 Tealium AudienceStream Consultants
Our Tealium AudienceStream consulting team has experience working with organizations of all sizes with various online and offline data sources to power your AudienceStream usage.
Here's how we can help you.
Strategy
Our team will walk you through detailed discovery and requirements definition to build a foundation of customer segmentation and audiences that will optimize your use of AudienceStream.
Optimization
Blast will help you clearly realize how the pieces of the data puzzle fit together to properly identify customer activity and the resulting actions.
Implementation
The ultimate goal of AudienceStream is to continually improve performance of your site and marketing channels, which we'll help you achieve by measuring, analyzing, and optimizing performance success of your organization.
Training
Even with Blast as your trusted advisor, it's ideal when your internal resources achieve the level of expertise needed to make the most of your AudienceStream investment.

Our team helps you ensure your investment in AudienceStream is consistently delivering improvement across your organization.
Long-Term Tealium Consulting Partners
Drawing on the AudienceStream strategy, our team decreases time to action with our experience implementing:
Badges and their definitions
Configuration of roles
Connection of all data sources and marketing technologies
Blast is a long-standing Tealium consulting partner, and one of the most trusted to implement Tealium iQ Tag Management and AudienceStream on some of the most well-known sites. Our experienced team will ensure your AudienceStream implementation meets your needs, just as we did with Healthcare.gov, the flagship federal site for the Affordable Care Act (read our case study).
Begin Evolving with Tealium AudienceStream
If you already are using AudienceStream but need guidance on how to most effectively leverage this powerful tool for your specific business needs, Blast's Tealium AudienceStream consultants are ready to help.
If you are still considering whether or not to acquire this tool, we can help in your evaluation process and provide an overview of Tealium AudienceStream pricing to ensure you achieve maximum ROI for your organization.