Optimizely Consulting
Supporting Leaders to EVOLVE

Increase Your Conversions and ROI
User Experience Behavior Analysis
With Blast's personalization consulting expertise, Optimizely is an easy, powerful way to experiment across all of your customer touchpoints.
Effectively Implementing and Using Optimizely
Optimizely enables you to create impactful, personalized experiences, backed by solid data and analysis. Leveraging our years of experience with personalization, Blast can help you evaluate, select, and implement Optimizely — with full support and training to maximize the return on your investment.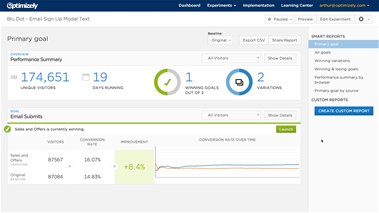 Why Optimizely?
Easy-to-use technology
Real-time, actionable insights
Best-in-class integrations
Flexible and open API's
Cross-channel experiences
Trusted platform
Make Every Experience Count
Optimizely is the #1 enterprise experience optimization and personalization platform. It can help you deliver your best customer experiences at every touchpoint on the web to increase engagement, interactions, and conversions.



Plus, with Optimizely's code-free visual editor it is easier to iterate faster, bypassing bottlenecks such as coding time or resource constraints. This means less time getting your tests up and running, and more time acting on your data!

Begin Increasing Your Conversions Today
As an Optimizely Certified Partner, we can help you increase your conversions and ROI. Not only can we assist in the procurement of Optimizely, but we're also an Optimizely Accelerate Partner, helping your experimentation program get off the ground quickly. We have extensive experience implementing a multitude of tests for various clients and have expertise in User Experience behavior analysis, Content Marketing, and Analytics as well, so we understand the full picture.
Even better, we don't just depend on data from Optimizely, we also confirm it through other Analytics tools. By properly tracking your metrics and ensuring test start and stop dates are noted in your analytics tool, we can attribute your user behavior back to a specific testing period. We also utilize goals configured in your analytics account to provide reports that are consistent with your internal marketing efforts.
Check out our award-winning case study to get an idea of what we can do for you!
I've worked with Blast for just over a year now and have been very pleased with their work. They've kept me well-informed about the launch status of our shared customers and have collaborated closely through each step of the engagement. The customers we've shared have also expressed gratitude for their approach and have come out of their engagements very well poised for a successful experimentation program with Optimizely.
Tim McDonough, Optimizely Customer Success Manager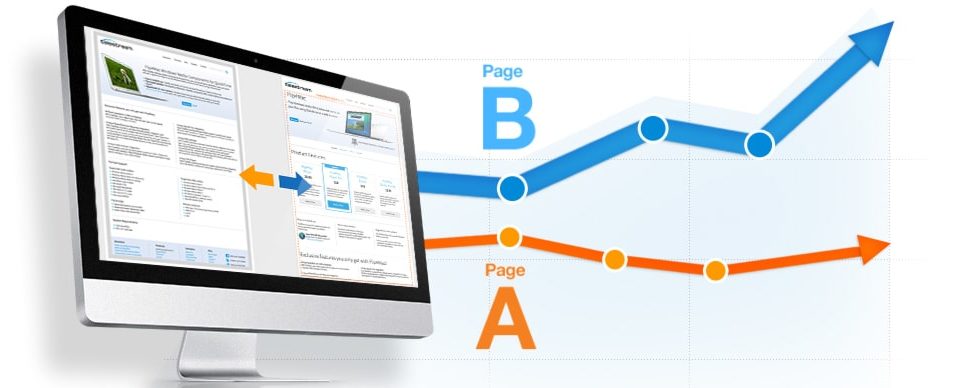 Case Study
By strategically designing a series of landing page optimization tests for Telestream, Blast was able to find an optimal balance between messaging, relevance, and usability. The result? Ridiculous increases in revenue and conversion rates.