Adobe Launch Tag Management
Supporting Leaders to EVOLVE

Faster Deployment of Extensions
Innovation from Third-Party Extensions
Upgrade to Adobe's next generation tag management system, Launch. The open APIs work seamlessly with your other tools to speed up workflows and your time to market. Let Launch break down silos and bottlenecks so you can focus on delivering great customer experiences.

Transcend Tags and Deliver Experiences
Tag Management is essential for digital marketing success and, specifically, delivering improved experiences for your customers. As the replacement for Dynamic Tag Management (DTM), Launch by Adobe is built to handle today's marketing challenges and provide flexibility for the web technologies of the future.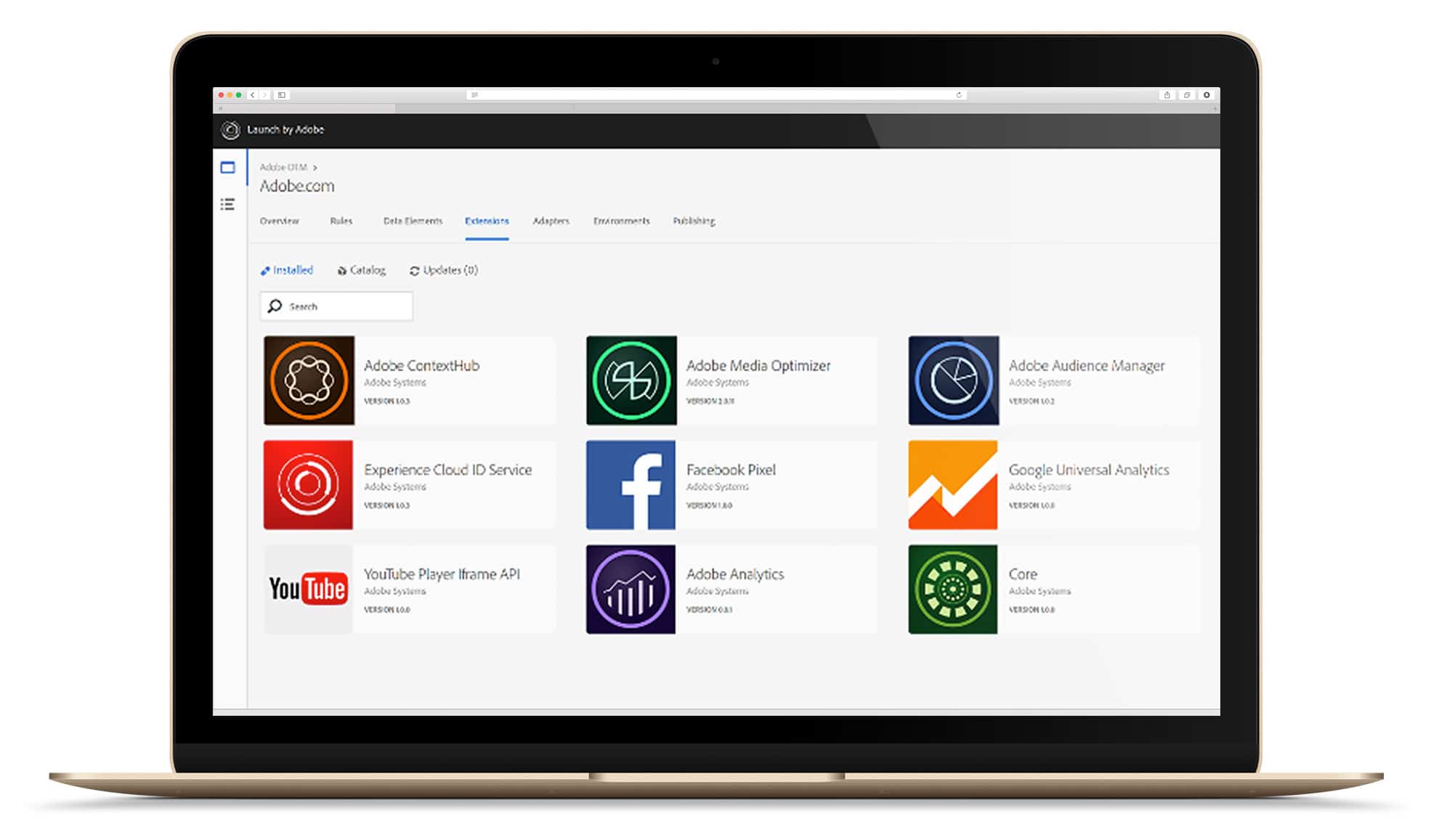 Why Engage in Adobe Launch Consulting?
To take full advantage of Launch by Adobe requires deep understanding of the Adobe ecosystem, and marketing technology as a whole.
Key Benefits of Launch
Faster deployment with a catalog of extensions.
Constant innovation from 3rd parties who are able to build, manage, and update Launch integrations.
Advanced rule builder provides a central hub to unify functionality across marketing technologies.
Automated implementations with open APIs that allow you to quickly deploy to new domains.
Ability to load Adobe Launch asynchronously to improve page load time performance.
Enterprise level publishing control by bundling rules, data elements, and extensions to build component based libraries.
Full rights management gives complete control to organize access in a meaningful and intuitive way.
With the following Adobe Launch consulting services, Blast can help your organization increase marketing return on investment, focus on creating a great customer experience, and EVOLVE:
Develop a tag architecture and implementation strategy.
Manage and utilize extensions.
Install and manage tags.
Manage enterprise access rights.
Migrate from Adobe DTM or other tag management systems to Launch.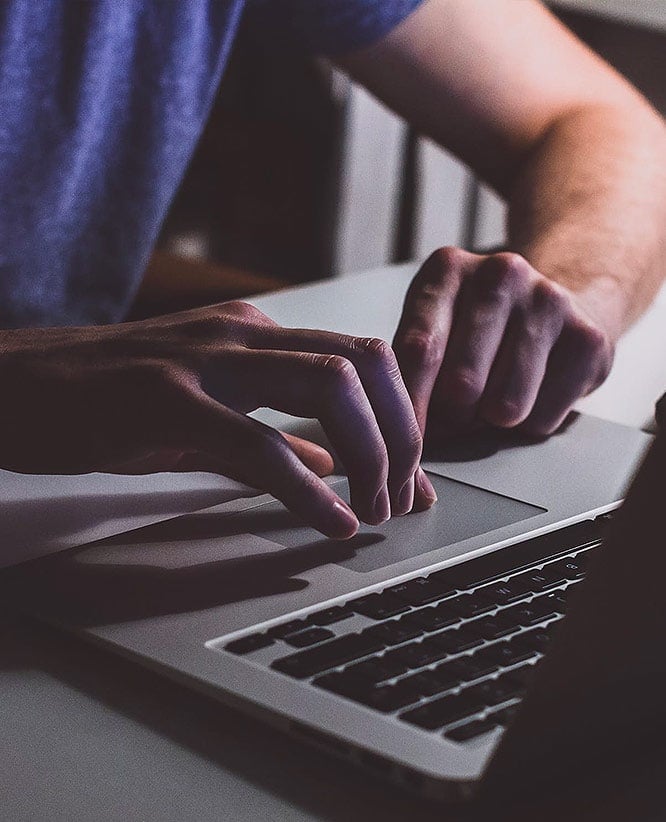 Pre-Built and Custom Adobe Launch Extensions
As you push your analytics and marketing technology further, Adobe Launch extensions can be used to create integrations with other applications. Architecting a Launch configuration creates a platform customized to the specific needs of your organization.
For example, we published the Lookup Table Utility extension and the Product String Extension that is currently available within Launch. This allows you to map your existing JavaScript values to more desirable values, so you have more flexibility with your reporting.
Launch is Built for Complex Needs
Launch by Adobe is built with the complex needs of today's web in mind. For example, new features in Launch make the implementation of tracking single-page apps much easier than it was in Adobe DTM, resulting in more accurate data.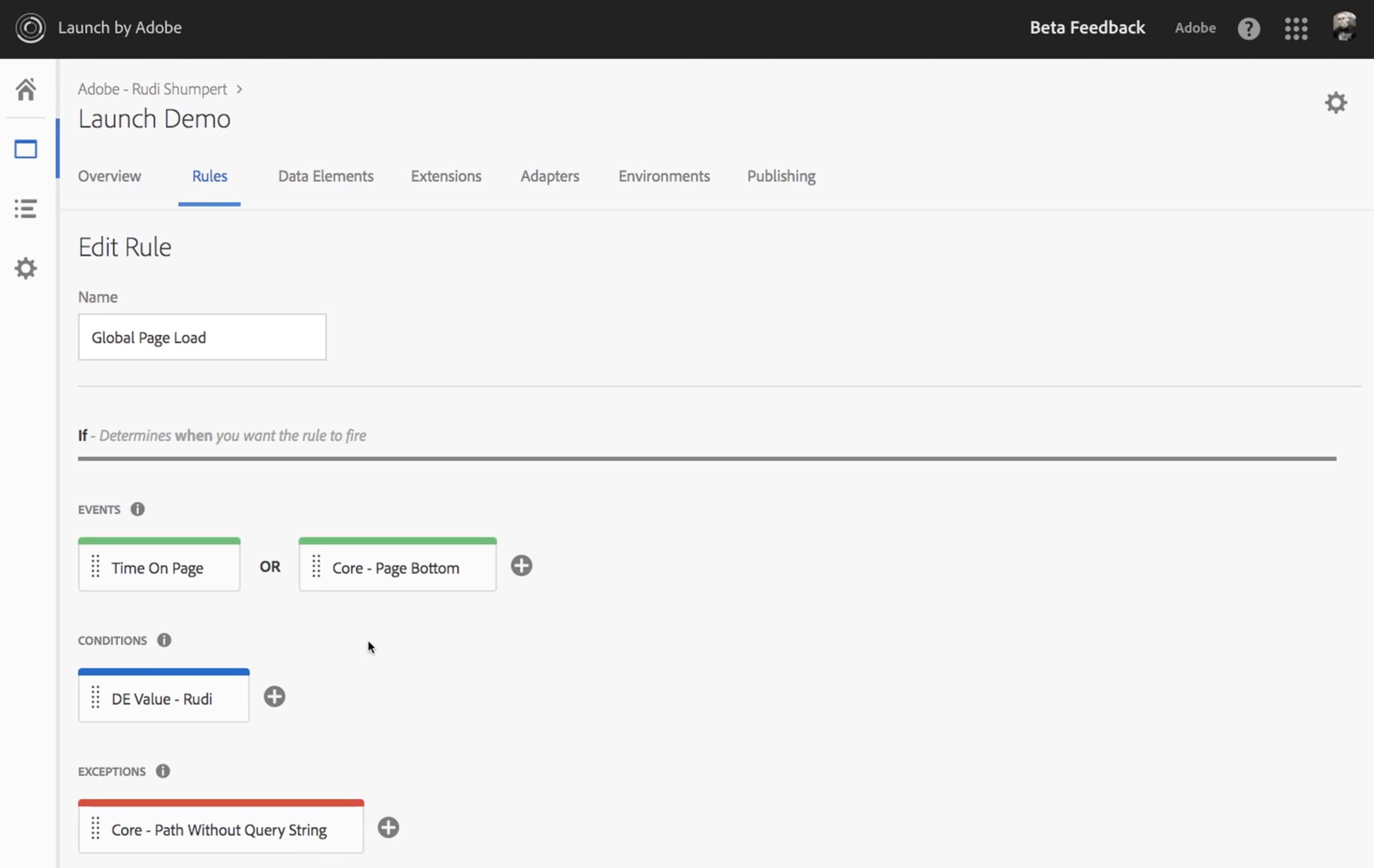 Setting up a rule in Launch, by Adobe
Adobe Launch allows you to specify multiple triggers for a rule. This new feature optimizes your implementation, meaning that just one rule reacts to any one of several events.
The sending of the analytics beacon is now under your control; Adobe Analytics no longer sends the default page view on page load, as was the case in DTM.
There is now a "clear variables" action. With DTM, clearing the variables on single-page applications was often difficult but necessary; this is now baked into Launch and under your control.
Move beyond Page Load, Event Based and Direct Call rules. All rules are treated the same, and you can apply any conditions to all rules.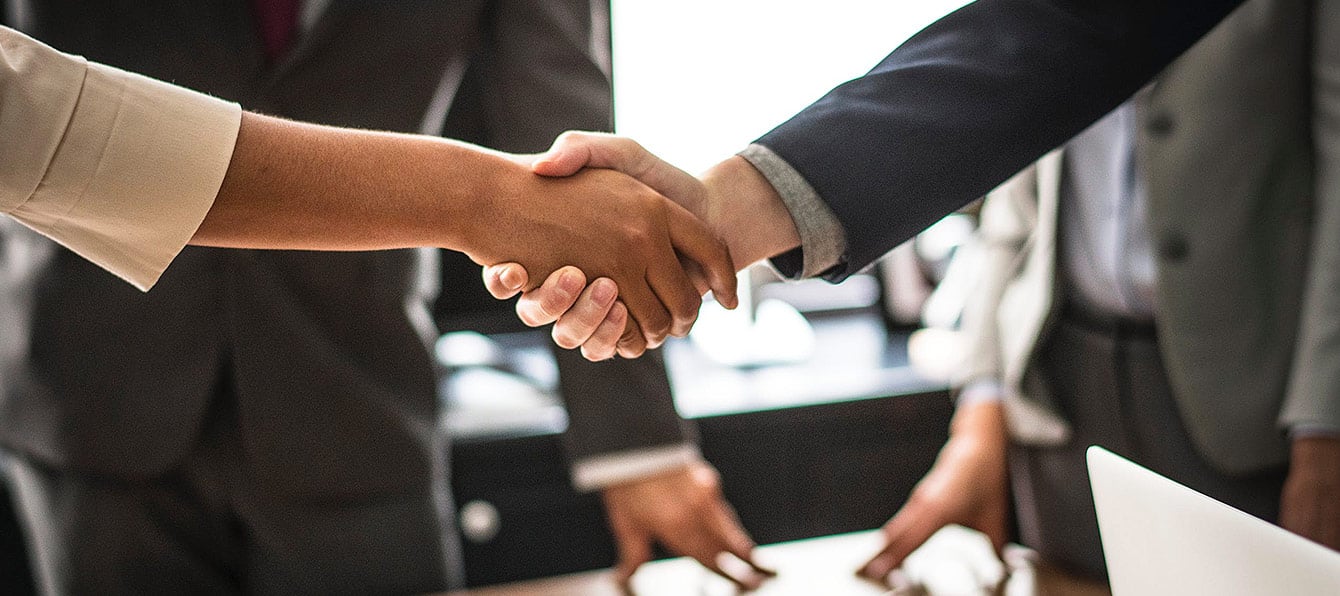 Work with Certified Adobe Consultants
Blast has been recognized by Adobe as achieving Specialization in Adobe Analytics. By partnering with us, you will maximize your investment in Launch by Adobe and drive continuous improvement for your marketing technology use and your organization. If you're unsure about the state of your Adobe Analytics Standard strategy and implementation, an audit of your Adobe Analytics is a great way to get started.
Consultant Spotlight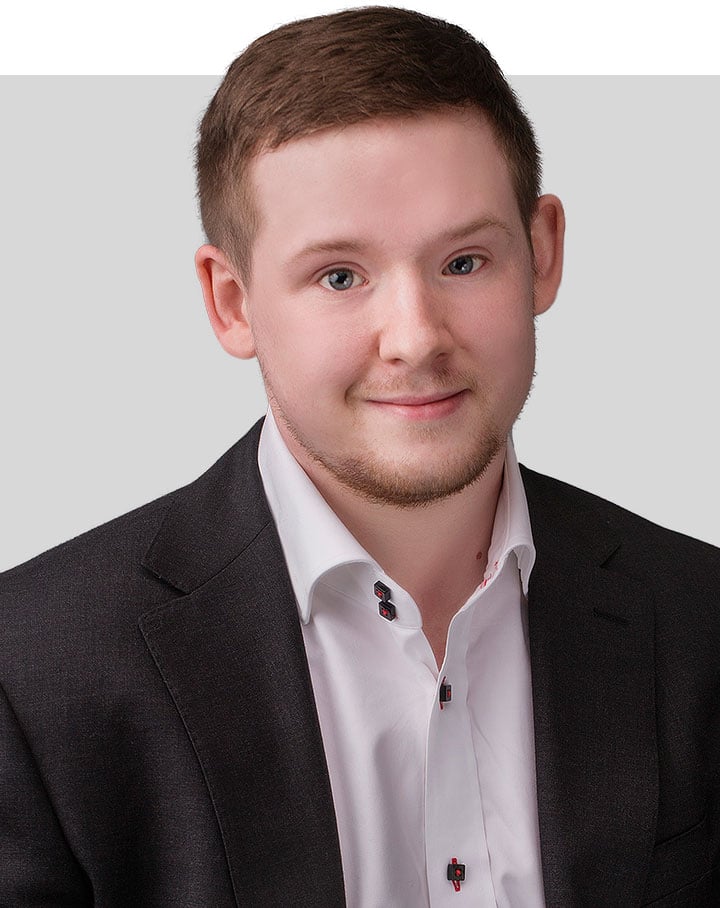 Meet Joshua Barratt
Senior Analytics Implementation Consultant
As Senior Analytics Implementation Consultant for Blast Analytics & Marketing, Josh blends his expertise in web development and analytics to ensure best-in-class strategy and implementation. He's an innovator at heart with an innate desire to anticipate client needs, solve complex problems, and deliver solutions that help organizations EVOLVE.
Josh is brilliant and proactive, and we love working with him. Overall, Blast has been hands down my most treasured and valued relationship. Thank you for being such great people and for being an agency that has helped me shine in my role. You have set the bar really high for what I expect from my partnerships, and I think you are simply amazing!
Heidi Sandoval – Senior eCommerce Analyst