Google Analytics Intermediate Training
Supporting Leaders to EVOLVE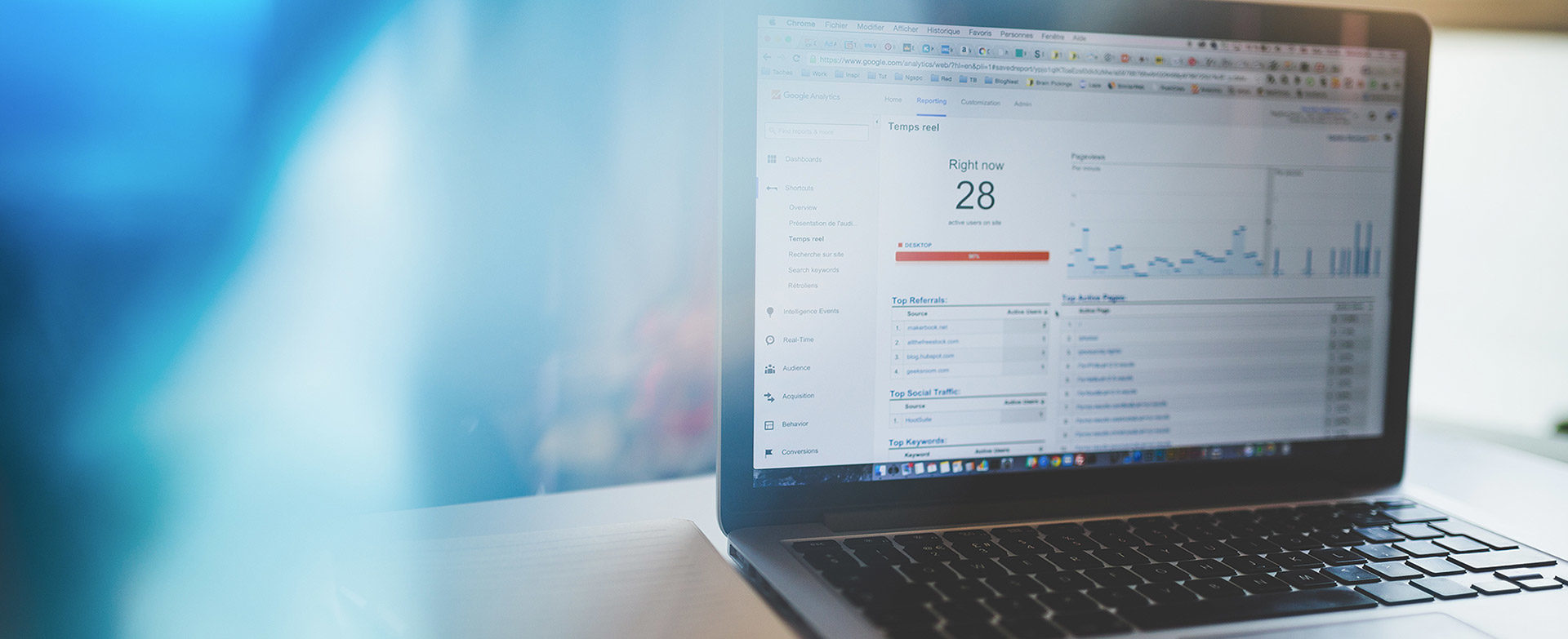 Interactive Hand-on Training
Analyze and Extract Valuable Data
Do you want to learn how to take action on your data? Now that you've got the fundamentals down, you can take a deeper dive with our Certified Google Analytics Experts.
Intermediate Training Overview

Blast Analytics & Marketing's Google Analytics Intermediate course goes beyond the basics to teach you how to use features such as content grouping, intelligence events and custom alerts, multi-channel funnels, enhanced ecommerce, CRM integration, segmentation, and much more. This 201 course will also teach you analysis techniques to help you take action on your insights. If you want to learn how to get the most out of your Google Analytics implementation, then this course is for you.
It will be a day of interactive and hands-on training led by a Google Analytics expert and Certified Web Analyst which, until now, has only been offered to our clients such as LeapFrog, Rockstar Games, and eBay.
Not ready for the intermediate course yet? Sign up for our Google Analytics Fundamentals Training to learn the basics and follow it up with our intermediate course the next day.
Discover Advanced Features and Analysis Techniques
The following topics will be covered in detail during the Google Analytics Intermediate training:
Advanced Configurations
Filters
Content Grouping
How to exclude query parameters
Site Search Settings
Linking Adwords/AdSense
Linking Webmaster Tools
Channel grouping
User ID set up and PII
Enhanced Link Attribution
Advanced Reporting
Dashboards
Segmentation
Custom Reports
Importing from the Solutions Gallery
Intelligence Events & Custom Alerts
Custom Dimensions & Metrics
Enhanced Ecommerce
Attribution & Marketing
Multi-Channel Funnels & Attribution Tool
Campaign Infrastructure
Internal Campaigns
SEO
Paid Search & GA vs. AdWords Data
Data Integrations with Other Tools
Data Export (API / Reporting Interface)
GA Query Explorer
Data Import
CRM Integration
3rd Party Tools
Analysis Techniques
Reporting vs. Actionable Analysis
Multiple Data Sources
Acting on Insights
What Can I Expect?
Our seasoned team will share their expertise and insights as they help you discover Google Analytics. You will not only learn how to extract valuable data from the enhanced features, but you will also learn how to use that data to make important business decisions.
What Should I Bring?
We encourage participants to bring a laptop to take notes and/or follow along in their own Google Analytics accounts. Wifi access will be provided.
Also included:
Catered lunch
Detailed Resource Guide
Expert guided small group exercises
Tasty snacks