Adobe Experience Platform Consulting
Supporting Leaders to EVOLVE

Gain customer journey insights
Drive real-time personalization
Scale experiences across channels
Research shows that 25% of enterprises have an ineffective marketing stack. With Adobe Experience Platform, we'll integrate your marketing technology (martech), unify your customer data and help you deliver exceptional data-driven experiences in the moment.
Transform the Customer Experiences You're Creating
Imagine the ability to deliver more authentic, personalized, real-time experiences that prove to your customers you truly understand them — and keep them loyal to your brand. By understanding people's behavior and signals across the customer journey, you'll increase brand affinity and generate more business with less advertising. In fact, according to Forrester, you can expect a 1.9X increased return on ad spend, 1.6X increase in Customer Lifetime Value (CLV) and a 242% ROI.
As a certified Adobe Gold Solution Partner, Blast has the deep expertise in marketing, analytics and customer experience to make this a reality and successfully deploy the impressive Adobe Experience Platform (AEP) for your organization.
Sounds too good to be true, right? To see and believe it for yourself, contact our Solutions team to discuss how Adobe Experience Platform can benefit your organization — and even get a personalized demo.
Get Personal. Improve Results.
How's this all possible? Adobe Experience Platform is the first purpose-built customer experience management platform, with real-time customer profiles, continuous intelligence (AI/ML) and an open and extensible architecture for delivering personalized experiences.
Benefits of Adobe Experience Platform
Blast's Adobe consulting expertise can help you implement AEP to consolidate customer data for a variety of benefits, including:
Collect and maintain customer data from multiple devices in real time.
Integrate other customer experience management technologies and capabilities.
Quickly develop and deploy personalized customer experience mobile applications.
Provide a unified cross-channel and cross-device experience.
Eliminate data silos, store information in one place and share it across the business.
Enable customers to choose a preferred infrastructure as a service (IaaS).
Increase customer satisfaction by continuously optimizing experiences.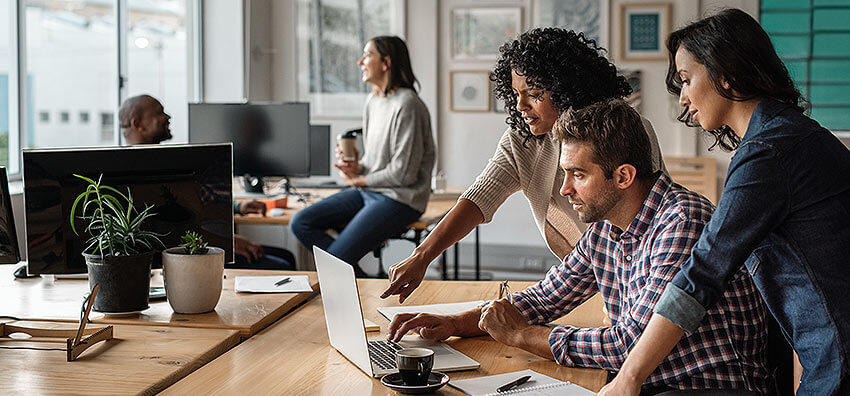 Adobe Experience Platform Features
From personalization to data management, intelligent decision making to experience creation at scale, AEP offers a variety of features built specifically for customer experience management:

Data Ingestion — Batch and stream data from Adobe solutions and third parties.
Launch — Collect data and deploy applications across your sites and mobile apps.
Auditor — Automate live audits of your tag implementations.
Location Service — Process and use location data to create targeted, geography-based experiences.
Experience Data Model — Create a standard data schema for Adobe and its partners for use across all data types.
Security — Leverage the platform's advanced features to be more secure and compliant.
Privacy Service — Process GDPR requests and delete requests through an API and user interface.
Data Governance — Easily label data so everyone can use it effectively.
Query Service — Perform complex, omnichannel analysis of your data.
Data Science Workspace — Create any data model to meet your organization's needs.
AI and Machine Learning — Use Adobe Sensei for robust attribution, customer profiling, content services and more.
Real-Time Customer Profile — Leverage a single profile for better targeting and personalized experiences.
Real-Time Segmentation — Create powerful, usable segments with connected data and unified profile.
Identity Control — Leverage device linking service to support experience management for customers.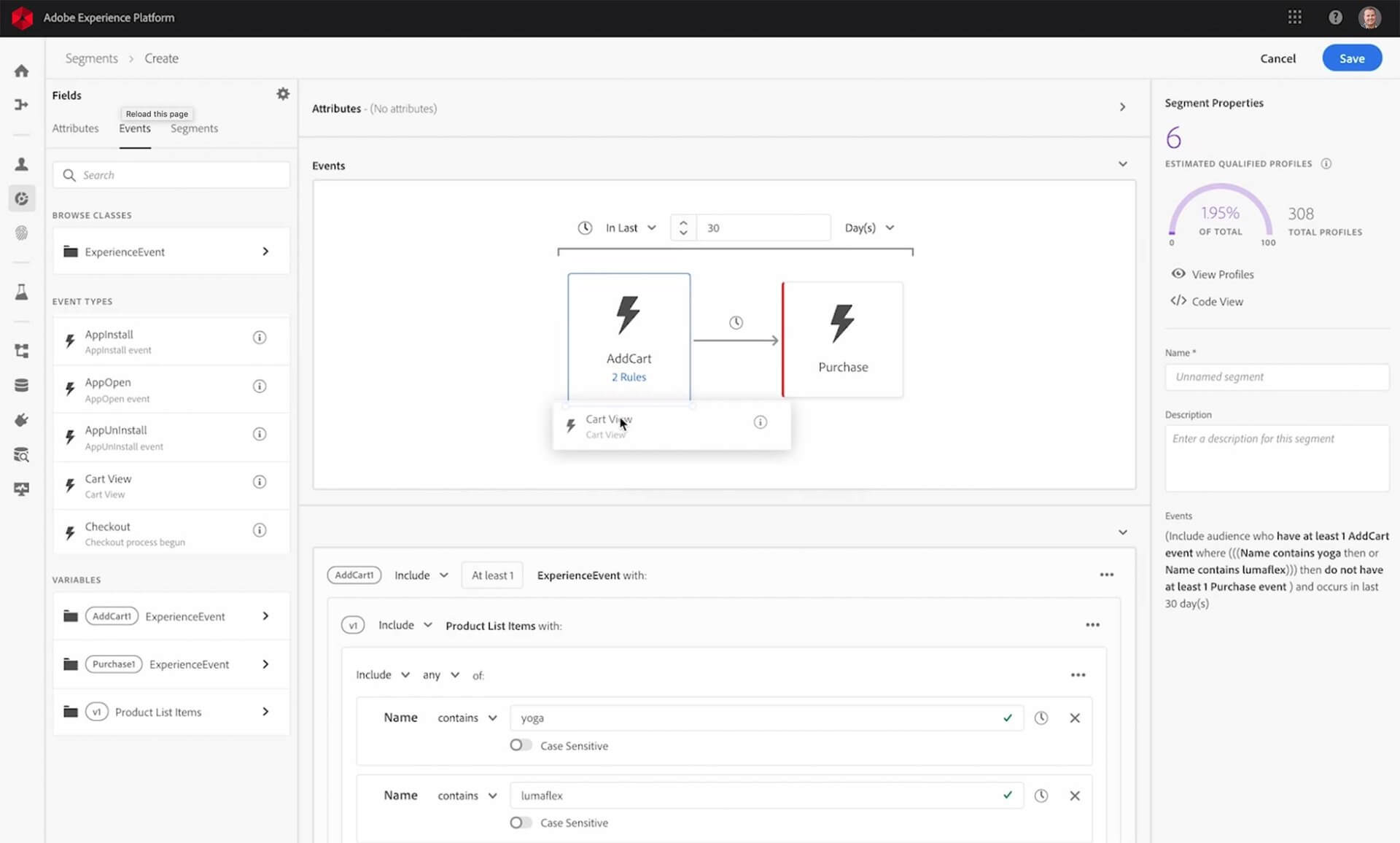 End-to-End Customer Experience Optimization
From strategy and implementation to optimization and training, we'll ensure the right people in your organization have access to the data insights and integrated marketing technology to deliver timely, personalized omni-channel experiences that delight your customers.
To learn more about Adobe Experience Platform, explore how we can support your customer experience optimization initiatives end-to-end, and understand pricing for your specific needs, contact our Solutions team. We're excited to talk about what we can do for your business and connect you with our certified Adobe Gold Solution Partner consultants who can support you across the Adobe Experience Cloud.