Google Analytics Standard
Supporting Leaders to EVOLVE

Ensure Accurate Data Tracking
Actionable Insights to Improve Your Website
Improve Reporting and Dashboards
As one of the most common web analytics tools used by enterprises worldwide, Google Analytics comes in two flavors: Google Analytics Standard and Google Analytics 360. Learn how you can get started with Google Analytics Standard — and Blast.
Getting the Most Value out of Google Analytics?
Have a Certified Analytics Expert help better your understanding of web analytics data and properly track your marketing campaign effectiveness.
While Google Analytics offers enterprise level features for free, it has to be configured properly for the data to be actionable, and truly understand what is or isn't working.
Challenges and Opportunities
Working with Google Analytics can be a challenge for most marketing departments and internal digital teams. Google Analytics is developing at a rapid pace (Yay!), and this rapid pace means that the configuration you had 6 months ago is no longer taking full advantage of the power of Google Analytics.
Blast Can Help You:
Ensure accurate data tracking
Decide where to best utilize your marketing dollars
Provide actionable insights to improve your website
Measure your social media efforts
Prioritize your content development efforts
Improve your reporting and dashboards
Train your team on the fundamentals and advanced features
Take Advantage of These Features:
Attribution Modeling Tool (Did you know you can now create custom models?)
Multi Session Analytics – Customer Lifetime Value Analysis
Remarketing Lists (target and market to specific visitor segments)
Content Experiments (to run tests on your website)
Page Groups
Tag Management
Custom Segmentation (for more powerful analysis)
Webmaster Tools Integration
Campaign Tracking (basic, but many companies have yet to fully implement this critical tracking component)
Plus, there are a large number of companies that we work with that simply had the basic tag installed across their site. If you aren't fully setup to get the insights you need to take action and improve your business…we can help.
Google Analytics Consulting Experts at Your Side
Our friendly and experienced consultants can help you take advantage of the huge opportunities available to you by improving your use of Google Analytics. As Certified Partners and seasoned experts, we have seen just about every possible challenge and helped organizations from various industries with analytics strategy, implementation, optimization, training, and ongoing analysis.
We'll help you understand where you can go with analytics and put together a plan to get you there.
If you know you have implementation issues and would like an in-depth analysis to ensure the integrity and accuracy of your implementation, you would likely benefit from a Google Analytics Audit.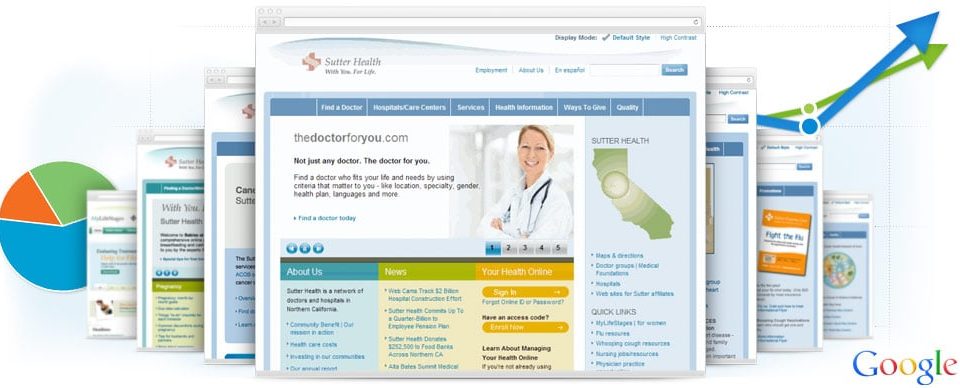 Featured Case Study
Understanding user interaction is key when you have many sites with different purposes. Learn how Blast helped Sutter understand their audiences with advanced Google Analytics configuration.