Website Strategy & Consulting
Supporting Leaders to EVOLVE

Understand Target Audience
Improve Leads and Sales Generation
We'll help you develop a clear website strategy to identify where you want to be and how you're going to get there.
Holistic Approach to Your Website Success
We'll work with both your company's key stakeholders and target audience to help you develop a clear website strategy that will allow you to better:

Identify your Key Goals & Objectives

Understand your Target Audience's Needs & Wants

Identify your Road Blocks

Assess your Competition

Assess your Marketing Campaigns

Identify & Measure the Correct Web Site Success Metrics (i.e. KPIs)

Track & Improve your Lead and Sales Generation (i.e. Conversion Rate)

Benchmark & Measure your Progress toward Meeting your Goals
Digital Analytics & Key Performance Indicators
Assumptions are very dangerous and can lead to disastrous results on the web. Gathering accurate (quantitative and qualitative) data allows us to validate or dispel assumptions of how people use your site. Using focus groups, surveys, web and campaign metrics as well as usability studies, we can develop a holistic understanding of how people use your web site. Then we combine our experience and current industry research with this data to determine the proper course of action to intelligently make incremental changes to your web site. Next we analyze the key performance indicators (see common KPIs below) to ensure that we have in fact improved the site and are trending in a positive direction.
Some common Key Performance Indicators based on web site type include:
Ecommerce Web Sites – Overall Purchase Conversion, Average Order Size, Items Per Order
Lead Generation Web Sites – Overall Conversion, Registration Process Dropouts, Conversion of leads into actual customers
Customer Service Web Sites – Percent of support touches served online, average cost per touch, drivers to other support methods
Advertising Based Content Sites – Visits per week, page views per visit, advertising click ratio, recency and frequency
Subscription Based Content Sites – Conversion of non-subscribers to subscribers, active subscriber base, average subscription length
Branding Web Sites – Page views per visit, average time spent on site, visits per visitor over a certain period of time
Usability Reviews
Too often websites are never properly tested before they launch. Are you too close to your site to notice the problems you have? It often takes a fresh set of eyes from an unbiased perspective to notice the small roadblocks that keep your site from reaching its optimal performance. We regularly perform in-depth usability reviews that cover a site's design, messaging, pathways/information architecture, usability and usefulness in order to provide specific recommendations that can greatly enhance the usability and effectiveness of a site without a complete redesign.
Site Improvement Checklists
As part of any strategic or consulting service we provide easy to follow checklists. The action items can then be performed by your current internal or external web design team.
Key Tactics
Website Strategy Development
Marketing Strategy
Usability Strategy/Heuristic Evaluation
Project Definition
Prototyping/Wireframing
Business Process Automation Analysis
Personas & Audience Segmentation
Contingency Design
Short & Long Term Planning
User Centric Messaging/Copy Writing
Site Management/Maintenance
Our UX Audit with BlastAM took the guess work and opinions out of what was working for our customers on smartwool.com and what was not. Roopa's UX approach provided a road map for improvements as well as a method to measure our progress. We are confident we will take our UX to the next level!
Sarah Seifert,
Director of eCommerce, Smartwool
Consultant Spotlight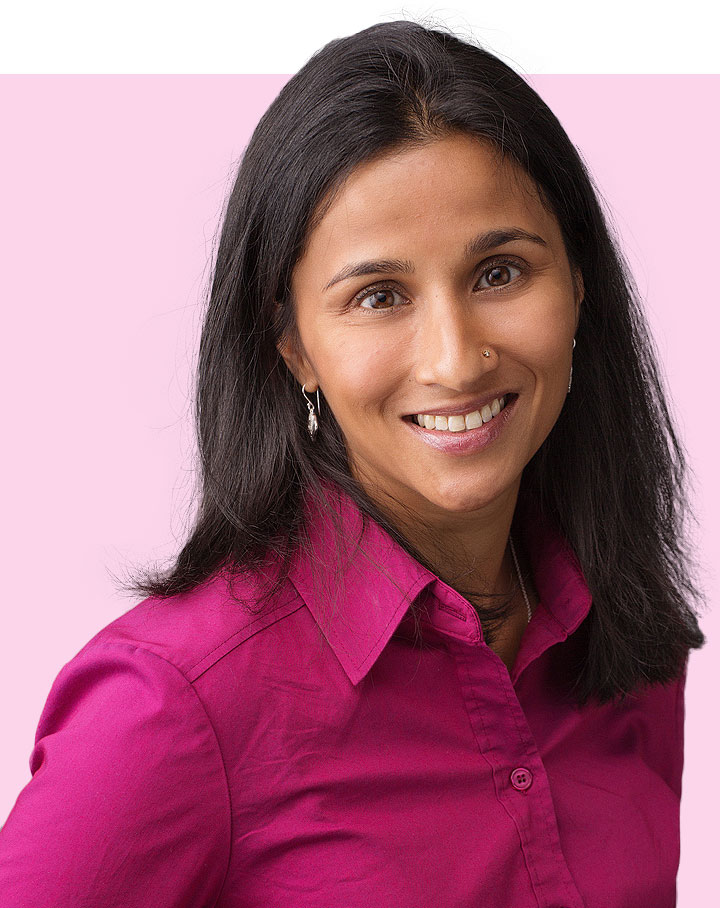 VP, Digital Experience
Roopa drives testing and personalization strategy, implementation, and results analysis for various clients. She oversees all optimization-related account activity, identifies user experience (UX) opportunities, creates testing roadmaps, and utilizes a data-driven approach to impact customer purchase behavior and bottom-line metrics.
Working with Roopa helped accelerate our testing program and garner some big testing wins. Her strategic, data-driven approach to testing and ability to pull in the right development resources made Blast so easy to work with. Whether your team is new to testing or has been at it a while, Roopa will enhance your testing program and take it to the next level.
Allison Kelley – Director, Digital & Mobile Marketing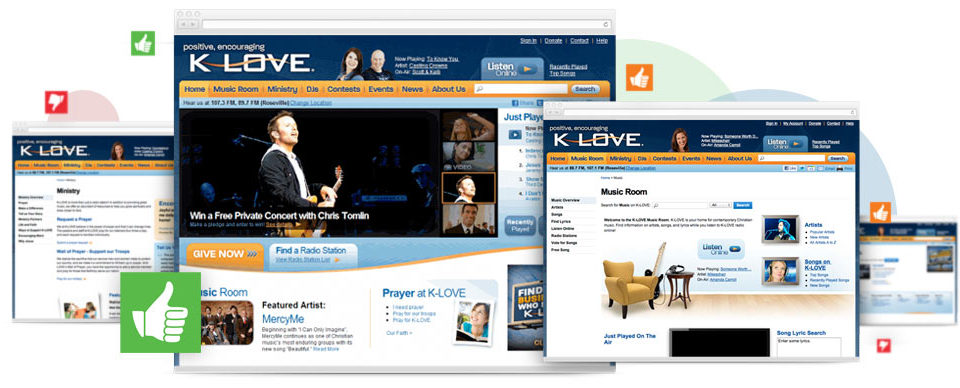 Featured Case Study
Blast offered strategic guidance to the K-LOVE team to create a beautiful, well-organized, and user-friendly website. Blast followed up with usability testing to confirm recommendations.