Adobe Marketing Cloud Consulting
Supporting Leaders to EVOLVE

Adobe Marketing Cloud, backed by our analytics consulting expertise, enables you to manage, personalize, optimize, and orchestrate cross-channel campaigns across B2B and B2C use cases.
Optimize Your Cross-Channel Marketing Campaigns

The Adobe Mar­ket­ing Cloud tack­les today's mar­ket­ing chal­lenges, lit­er­ally trans­form­ing the last mil­lisec­ond of every inter­ac­tion. Mar­keters are expected to turn insights into mean­ing­ful expe­ri­ences instantly. The chal­lenge is that this must hap­pen whether it is a search ad, mobile app, social inter­ac­tion, email, land­ing page or the entire web site. These five core solu­tions in the Adobe Mar­ket­ing Cloud enable us to solve this chal­lenge.
Adobe Analytics enables data-driven, multi-channel mar­ket­ing by com­bin­ing the power of action­able ana­lyt­ics and audi­ence seg­men­ta­tion with the shar­ing of key busi­ness analysis.
Learn how we can help you with Adobe Analytics training and Adobe Analytics strategy, implementation, and analysis

Adobe Target provides highly per­son­al­ized expe­ri­ences through dynamic test­ing; cre­at­ing bet­ter brand expe­ri­ences and dri­ving higher con­ver­sion rates.
Learn how we can help you with Adobe Target implementation, training and optimization

Adobe Audience Manager provides a data management platform that helps you build unique audience profiles to identify your most valuable segments and use them across any digital channel.
Learn how we can help you with Adobe Audience Manager implementation, training and optimization
Adobe Media Optimizer
Adobe Media Opti­mizer: programmatic ad-buying solution that helps you forecast the best mix of search, display and social ads based on your budget.
Adobe Social
Adobe Social assists mar­keters in mea­sur­ing and man­ag­ing social mar­ket­ing across owned, earned and paid media – ensur­ing the impact of social is attrib­uted cor­rectly.
Adobe Experience Manager
Adobe Expe­ri­ence Man­ager: enables dig­i­tal mar­keters to cre­ate, man­age, and opti­mize multi-channel cus­tomer expe­ri­ences that build brand and drive demand.
Adobe Campaign
Adobe Campaign: a set of solutions that helps you personalize and deliver campaigns across all of your online and offline channels.
Adobe Primetime
Adobe Primetime is a multiscreen TV platform that helps broadcasters, cable networks and service providers create and monetize engaging and personalized TV and film experiences.
Adobe Marketing Cloud Consulting Services:
Our Adobe Marketing Cloud analytics and testing consultants are available by retainer or on a project basis to meet your needs for measurement strategy, technical implementation, optimization analysis, and customized Adobe training.
Custom Adobe Marketing Cloud Projects
For a customized Adobe Marketing Cloud consulting services quote that suits your specific needs, please reach out to our Certified Expert Adobe consultants. Adobe Analytics is the heart of the Adobe Experience Cloud; do you know if you can trust your data and if it is providing the insights you need to optimize your customer experience? Get an audit of your Adobe Analytics strategy and implementation.
Consultant Spotlight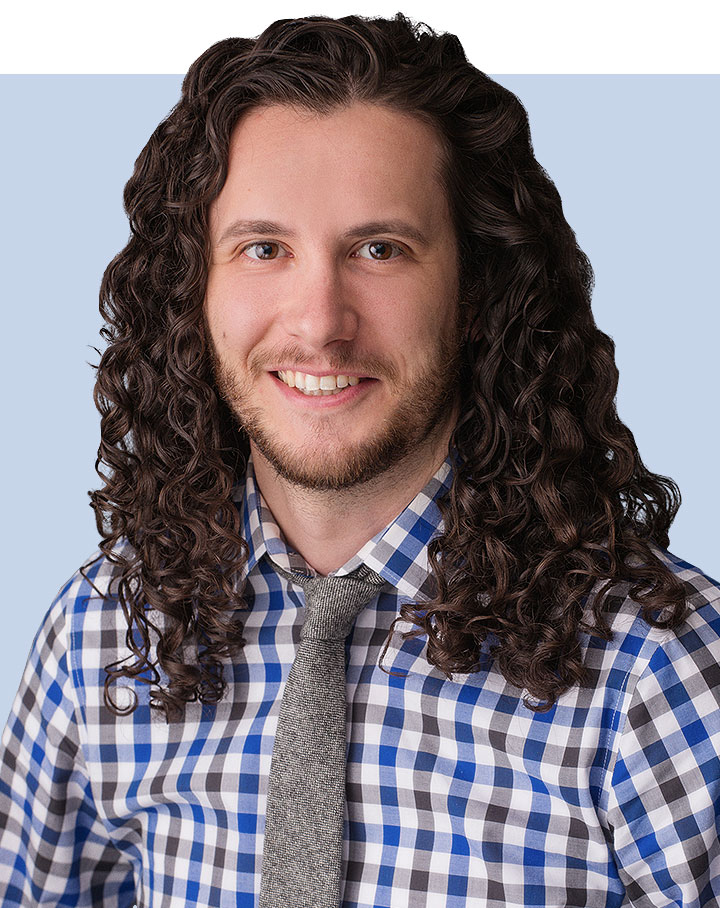 Meet Brad Millett
Senior Analytics Strategist
Brad is a Senior Analytics Strategist at Blast Analytics & Marketing. He enjoys nothing more than finding data driven answers to your business questions. He has experience using both Google and Adobe Analytics to get the most out of your marketing efforts.

Brad set up our web analytics and dashboards and coached us on how to use the data to make smarter business decisions. Most importantly, he helped closed the ROI tracking loop for us, connecting the dots from marketing spend to actual revenue in a way we never could before. This is the holy grail for marketers, and we couldn't have gotten there without Brad and the Blast team."
Robb Holmstrom – Online Acquisition Marketing Manager