Analytics Blog
Supporting Leaders to EVOLVE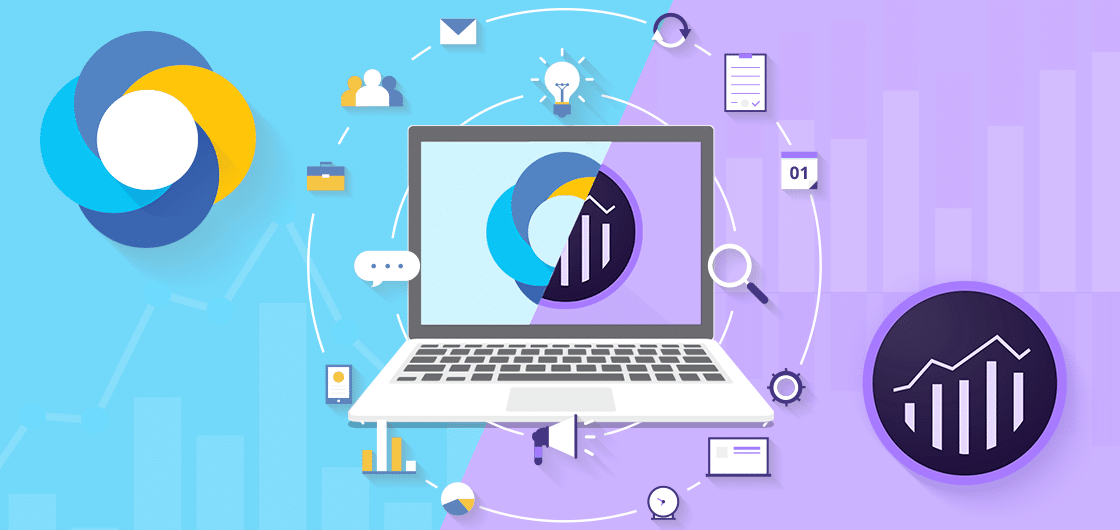 Enterprise Analytics Tool Comparison: Google Analytics 360 vs. Adobe Analytics
Search the internet and you'll find passionate users that profess their love of a specific analytics tool. You'll also find plenty of misinformation, outdated information, biased comparisons and more that lead to confusion and bad decisions when you are deciding on an analytics tool.
There are so many analytics tools on the market that it would be overwhelming to compare all of them. Instead, in this post, we are going to focus on the two most popular enterprise digital analytics platforms:

Note: We really like and support many other tools in the market (e.g. Snowplow Analytics, Mixpanel) and they should be considered. However, the majority of companies use either Google Analytics or Adobe Analytics, so these will be our focus. If your company needs help evaluating or leveraging another tool, we have the experience to support you and your team, so reach out!
The right tool for your company is one that leads to insights and the insights enable you to take action.
Analytics tools help surface data to help you understand what is happening and why. While it is trivial to produce a spreadsheet comparing feature-after-feature between analytics tools, the bulk of your effort should be in assessing the Analytics Maturity of your organization and determining if you'll be able to get a return on this investment to produce more revenue for your organization.
Return On Analytics Investment (ROAI) is what we all seek and simply implementing a new analytics tool is not going to drive a return; it takes people, knowledge, processes, and determination.
Should You Use Adobe Analytics or Google Analytics?
It is not a simple answer. Below is a framework to help you make the right decision.
Step 1: Assess Current Tools & Technologies (or lack thereof)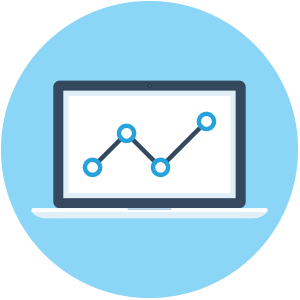 What tools and technologies do you have today? If you are starting from scratch (brand new site, company, etc), then you can skip to step 2.
If you are already using a tool today, where has it fallen short of meeting the business' needs? Is it because it was never implemented correctly to begin with, or perhaps as your website and business questions changed, the implementation and reporting were never updated? Should you fix your implementation or run towards a new tool? These are all important questions to consider.
Certainly, you should not abandon a tool just because you neglected to use it properly.
Switching analytics tools does not solve business problems
Step 2: Evaluate Your Team's Knowledge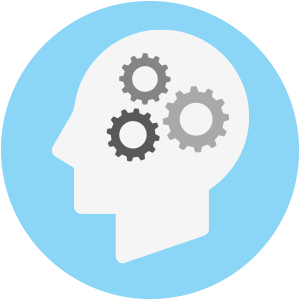 An important factor in your tool selection is to acknowledge where your team's comfort may already exist. Is your analyst a certified expert with Adobe Analytics? Keep in mind that this doesn't mean you need to switch tools when your analyst leaves your company, but it is important for an analyst to have comfort while the tool is being implemented and reports are getting automated, etc. The first year of a new analytics tool is critical for ongoing adoption and usage. Click & Tweet!
If you are investing in re-training your experts on a brand new tool (to them), it is just one more point of potential failure. My advice is to stick to the tools you're comfortable with, unless there are critical features or costs driving the decision Click & Tweet! to switch.
Step 3: Costs Assessment
Proper Analytics in an organization has real costs.
No tool is free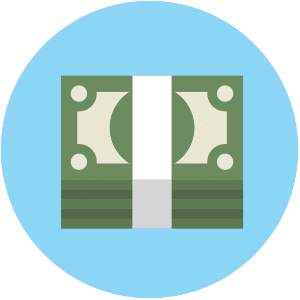 Even if you are using the free version of Google Analytics, there are still major investments to implement, maintain, and report from the tool.
What is your budget? Remember that on top of paying a tool's licensing fees, you'll be paying for consultants, a number of team members, and training for your team to extract value from your tool investment. What's your ROI on analytics?
The pricing model for both Google Analytics 360 and Adobe Analytics are similar in that you are paying for server calls/hits, but you will find that the pricing will differ between them and one may be higher than the other, depending on your situation (traffic volume). Both tools will include basic tool-level support.
No matter which tool you select, you'll have costs for the implementation. It is generally best to use an expert consultant to make sure that you are laying the foundational groundwork for an implementation that will meet your needs today, and also scale for your future needs.
Beyond your primary analytics tool, there are other potential tools that may have costs:
Tag Management — You must leverage a tag management system (TMS) on your website. Without it, you'll decrease your efficiency, flexibility, and governance. You can go with free/included tag management systems like Adobe DTM and Google Tag Manager OR you may want to consider other enterprise-level tag management tools such as Tealium and Ensighten.
Data Warehouse — Ownership of your data is important. So is having access to clickstream data that helps you answer business questions that are not even possible in your chosen analytics tool. This massive amount of data (every single hit sent to your website/app) should be stored in a data warehouse (Redshift, Hadoop, etc).
3rd Party Integrations — When you go to connect ExactTarget (ESP) to Adobe Analytics, that vendor may have fee implications of its own. If you need a customization within a third party tool on your site (store locator, etc) there are likely costs by that vendor to integrate with your analytics tool.
Reporting/Visualization Tool — Are you going to do all of your reporting within the included tools of your selected tool (Google DataStudio, Adobe Analytics Workspace) or will you need to leverage another tool such as Tableau or Looker? A tool such as Tableau will have costs associated for the technology and have advantages of connecting to multiple data sources and very rich visualization capabilities. Visualizations help to democratize access to data, communicate insights, and drive buy-in.
Step 4: Review Tool Features & Capabilities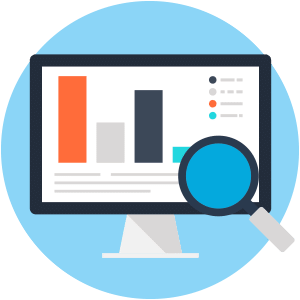 Finally, we get to discuss features! While this may likely be the most exciting/interesting step, the previous 3 steps are critical to properly evaluating analytics tool selection.
This will be the longest section of this blog post and is the subject of much debate by passionate users of each tool. I will be discussing key feature differences that matter — this is not an exhaustive feature-by-feature comparison (though we can help you with that if you are interested).
People really get fixated on analytics software feature comparisons. In general, an expert with either tool can achieve just about the same outcome no matter which tool is selected. Additionally, no tool is going to be the end-all tool that does everything — and for that reason, both Adobe Analytics and Google Analytics 360 offer access to the clickstream data so that you can do what you'd like with the underlying data (on your own).
Attribution Modeling
Adobe Analytics
The Adobe Analytics Standard version lacks sophisticated attribution modeling support. There is an option to pay more for the Premium version or the Attribution feature which is quite robust via Adobe Data Workbench (static models, dynamic models, and more). The Adobe Analytics Standard version will provide a Marketing Channel report that gives you insight into first-click and last-click channels.
Google Analytics 360
Attribution Modeling and the Multi-Channel Funnels are perhaps one of the largest distinguishing features of Google Analytics 360. You can select from a data-driven model (uses your own data to automatically build a model from both converting and non-converting user journeys), preset static models (first click, linear, last click, time decay, and more), or customize one of the static models to fit your business logic. This all being said, unless you are bringing in your offline data to Google Analytics, you may not get the complete attribution picture. If your needs exceed this feature's capabilities, there's always Google Attribution 360 (formerly Adometry) that connects directly to the Google Analytics data and other data sources.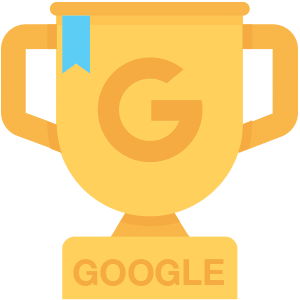 ADVANTAGE: Google Analytics 360 unless you are considering Adobe Analytics Premium with Attribution
Ecommerce Tracking
Adobe Analytics
Ecommerce tracking is perhaps historically one of Adobe's strongest features (and still is). When you compare to Google's Enhanced Ecommerce features (described below), it is important to be aware that the bulk of this has been possible in Adobe Analytics for a long time. Adobe Analytics lacks predefined reports and a structure for this, so it is extremely important to work with an expert to build the right strategy around the implementation of ecommerce tracking for Adobe Analytics.
Google Analytics 360
Google made a huge leap to close many of the ecommerce gaps with Adobe when they released their Enhanced Ecommerce features. This implementation can be a bit complex to do correctly, but the payoff is in the robust reporting capabilities. You'll gain features such as: Product Impressions/Clicks (CTR), Add to Cart data at the product level, Promotion performance, Coupon usage, Discounts, and more.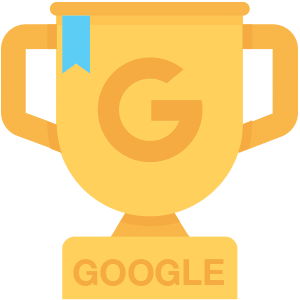 ADVANTAGE: Google Analytics 360's structured approach and native reporting is a big plus. Within Adobe Analytics, you can mirror the same type of information though.
Data Connectors
Adobe Analytics
Adobe has a large catalog of both Adobe-branded and 3rd party tools that they integrate with. If the integration is not supported, then you can leverage the Data Sources feature to bring in 3rd party data and Data Feeds/API/etc to get data out of Adobe Analytics. The built-in connectors exist for most of the popular tools. As an example, you can easily connect to Responsys and then both import and export data automatically. The import will bring in email metrics such as clicks, list size, opens, unsubscribes, bounces and the export will allow you to define segments such as cart abandonment to automate a data feed back to Responsys that then be used for remarketing.
Google Analytics 360
If you are leveraging Google DoubleClick products, Google AdWords, and Google Search Console, then you are in luck for a very robust integration. You are able to integrate these products in a few clicks and have the benefit of importing data into Google Analytics as well as passing remarketing audiences back to the Google tools. If your tool is outside of the Google ecosystem, then there are ways to bring in data through the measurement protocol API, but it is not going to be a one-click integration. There is currently no native support for integrating with an ESP solution like ExactTarget (though Blast has helped our clients integrate through other means).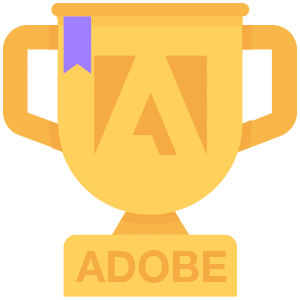 ADVANTAGE: Adobe Analytics has a clear advantage for the variety of 3rd party integration support. The native Google connections, if you've bought into their ecosystem is very enticing though.
Variables/Dimensions/Metrics
Dimensions and metrics are how you will capture analytics data from your website/app. While it is easy to say upfront that you want to track 'everything,' the reality is that you should focus your data collection on actions that matter. Further, some tools have more granular controls about whether the dimensions will persist and expire when set multiple times during a session. This flexibility will help a lot when it comes to data-driven insights.
Adobe Analytics
Adobe provides custom variables and metrics and it depends on the version you have as to how many of those variables you receive.
Product

Traffic Variables (Props)

Conversion Variable (eVars)

Success Events (Metrics)

Adobe Analytics Standard
75
100
1000
Adobe Analytics
Premium
75
250
1000

The Traffic Variables (props) expire for the hit that they are sent on (similar to hit-level dimensions in GA).
The Conversion Variables (eVars) support the ability to set custom allocation and expiration. This ends up being way more powerful than Google's dimensions which only have scoping options of:
hit,

product,

session,

and user.
In Adobe Analytics, we can expire a variable upon a specific event, such as purchase/conversion and we have options to keep the allocation to the most recently set value, the first value, or a linear option. As a result, these variables become a very powerful feature in Adobe Analytics. For example, you can set a variable to persist until purchase so that future purchases don't automatically inherit a prior dimensional value.
The Success Events are metrics to count or quantify specific things that happen. They can hold specific numeric values, currency, or act as a simple counter. Further, you can check a box so that it only increments once per session (unique per session). This control and the pure number of metrics is leveraged as a must for the ultimate control.

Note: Do not confuse Google Analytics Events with Adobe Events. They are different since Google Analytics exposes a dimensional hierarchy along with the event metric itself.
Google Analytics 360
Google provides 200 custom dimensions and 200 custom metrics. These custom dimensions have the ability to have a scope (expiration) of either Hit, Product, Session, or User (never expires). The custom metrics in Google Analytics can hold currency, time, and numeric values. As you want to collect things such as properties of the user (their membership level, ID, etc) and then count how many times something occurs, these custom dimensions and custom metrics become a critical part of any successful implementation.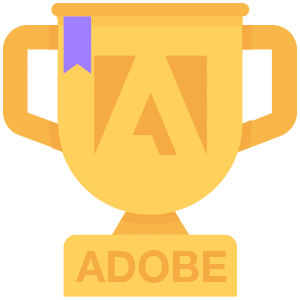 ADVANTAGE: Hands down, Adobe Analytics has the advantage for the level of control and customization possible.
Pathing & Funnels
Adobe Analytics
The native reports in Adobe Analytics pathing are fantastic. They are flexible to support pathing against any traffic variable (hit level variables) and Adobe also has support for custom event funnels against historical data.
Google Analytics 360
I'll be blunt and say that pathing in Google Analytics is horrible. If you want to just see the previous or next page, then the Page Navigation Summary report will work for you, but you aren't able to path against other dimensions or go beyond this simple use-case. The funnels in Google Analytics 360, however are very nice via the Custom Funnels feature in the Custom Report builder. The way that funnels are shown in the Goals section is outdated and subject to misinterpretation. In our opinion, this is a huge area of opportunity for Google to fix.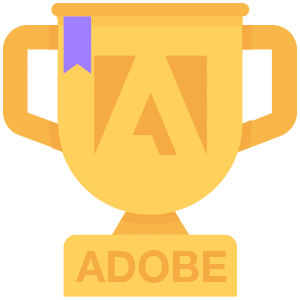 ADVANTAGE: Adobe Analytics has the clear advantage here.
Reporting Interface & Tools
Adobe Analytics
If your comfort lies with Google Analytics, then you'll likely find the Adobe Analytics interface confusing at first. There are a lot of reports, some with questionable names, and then when you get in reports, you can't do what you are used to doing in Google Analytics.
This is not to say that anything is wrong with the functionality in Adobe Analytics; it is just different if you have a point of comparison (the same is true going the other direction of having expertise with Adobe Analytics and moving to use Google Analytics).
The real power in Adobe Analytics comes from one of its newer reporting tools, called Adobe Analytics Workspace. This drag-and-drop report builder makes performing ad-hoc analysis and building semi-interactive dashboards a joy. This tool is fairly recent, but it is fast, stable, and continually improving. Long time users of Adobe Analytics may also have familiarity and love for the Ad Hoc tool (formerly Discover), which is a Java application. I'd personally stick to learning Workspace if you are just getting started though.
Adobe also provides an Excel plugin (Windows only) called Adobe Analytics Report Builder. This is a fantastic plugin for pulling in your data and automating refreshes of that data with a single button click.
Google Analytics 360
Google has routinely added new features and reports to the interface. It is more complex than it used to be and can be overwhelming to some, but they've done a good job structuring the report interface. The functionality within the report interface is best described as intuitive.
Google also provides a free tool called Google Data Studio. This is a dashboarding/visualization tool that connects to Google Analytics 360 data as well as many other Google and non-Google data sources (YouTube, AdWords, MySQL, and more).
While there is no Google-developed Excel plugin (there are 3rd party ones that leverage their API), Google has developed an add-on for Google Sheets that connects directly to the Google Analytics API to automate data pulls.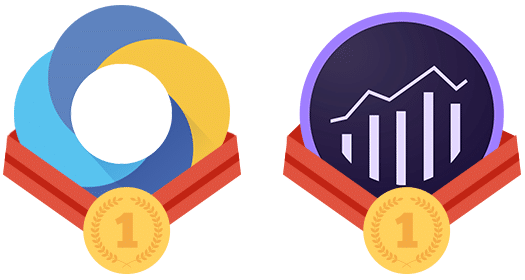 ADVANTAGE: This is a tie between both. There are pros and cons to each.
Success Takes SIOT
The decisions that need to be made within the organization, and your unbiased expert, will drive your ultimate decision.
Both analytics tools are great platforms and will take you far into the future with the right data. The factors provided here should be used when considering a switch to a different analytics tool, or the initial selection of a tool.
No matter which analytics tool you end up selecting, keep in mind that the most important aspect is the quality of the strategy and implementation.
Keys to Successful Adoption
Here's how I like to think of a successful digital analytics tool adoption:
If you've satisfied the above, then congratulations; reach out and we can help you get to the next level of analytics maturity. If you are just starting this journey or are somewhere in between, it is critical to have the right partner to accelerate and prevent costly mistakes.
Having the right expertise available to your team can help you make the jump from insights to action.
Then, by measuring the actions you take, we can help you quantify your Return On Analytics Investment (ROAI).
We hope this blog post has been useful to provide a few thought-provoking steps that should be considered in enterprise web/digital analytics tool selection and adoption. That being said, there are too many features that could be compared and if you have questions that go deeper than this post, then please ask your questions below in the comments or reach out to our consultants.