Analytics Blog
Supporting Leaders to EVOLVE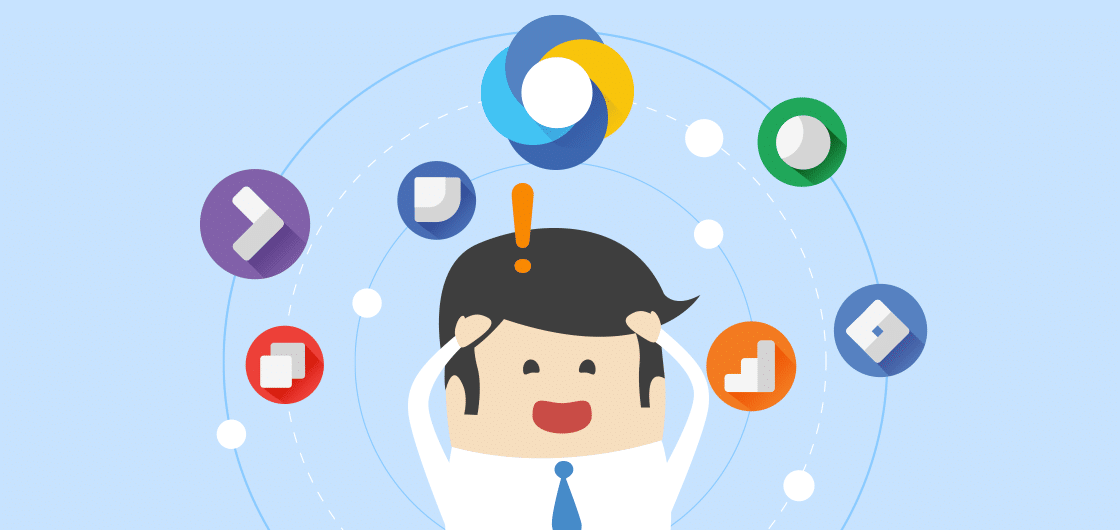 Living in a Google Analytics Suite World
Google made it easy to be optimistic about the recent announcement of the Google Analytics 360 Suite — a collection of data integration and marketing analytics tools that work together to provide a seamless, holistic view of your online marketing efforts. These tools are all about understanding customer behavior, taking action on that data, and evolving your business. Be sure to check out our previous post that provides an overview on the six products that build this suite.
Is this Suite Really New?
As the name implies, the Google Analytics 360 Suite aims to provide a 360-degree view of your customers. Let's be clear that much of this has been achievable for some time now, at varying degrees of effort and expertise. Google is not releasing tools that the market has never seen.
What they are doing, however, is releasing "Google" tools that talk to each other and position them much better in this enterprise space of marketing analytics. Companies can be selective, and pick-and-choose the tools within the Suite that are best for them.
Google is also not the first vendor to release a connected marketing analytics solution — Adobe has had their Adobe Marketing Cloud stack for many years.
Is this Suite the Right Choice?

There are valid concerns about going all-in on one vendor's tool stack:
Are you using the best-of-breed tools?
You may be able to achieve better results by using the best tool in the market instead of just the one that the vendor (Google) has created.
Are you sacrificing quality (and opportunity) based on the convenience of an integrated stack?
One vendor (Google) can create multiple tools, but you'll have to consider whether or not they've developed a tool that is as strong as the competition.
Is it easy to change solutions in the future, or are you locking yourself in?
You will need to consider the length of a contract and the high costs of switching technologies (re-implementation, training, loss of historical data, and more).
In fact, this is why solutions such as Tealium AudienceStream work hard to connect to any vendor's tool — so you can select and build your own stack. It can be overwhelming when you look at the marketing technology landscape, but with the right guidance from an experienced consultancy, you can have more confidence in your tool selection decision. An example of selecting your own stack might be: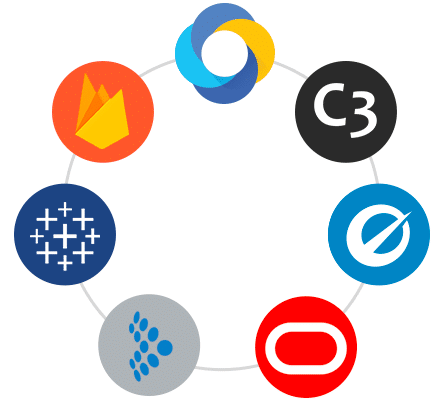 Identifying Your Needs
Each of our clients have different needs and that's why we don't only work with Google Analytics — there are times where another vendor's solution is clearly best for that organization. Below are example reasons why a company may not select the Google Analytics 360 Suite as their digital analytics solution, and instead use another vendor like Adobe Analytics:

Existing Knowledge: The analysts, marketers, and IT departments have substantial knowledge of Adobe Analytics. Both tools can collect similar data, but there can be a high cost when switching technologies and re-training your team. It is best to only switch technologies when there is a clear reason and advantage.
Feature Differences: It is critical to the business that in-depth path analysis be constantly executed across the data. Adobe Analytics has very strong path capabilities across any traffic variable, which is something that Google Analytics 360 has yet to offer at the same capability.
Budget: Price matters and you may have to mix cheap or free tools into your stack to supplement your capabilities in a cost-effective manner. Depending on volume, Adobe Analytics can be cheaper than Google Analytics 360.
Outside-Vendor Stack Connectivity: Both Adobe and Google have a suite of products that connect nicely with each other. Adobe has rich, out-of-the-box support for a variety of other vendor tools, such as Email CRMs (ExactTarget, Responsys, etc). Google seems more focused on their tools only. Both tools, however, do allow some level of data import and integration in a more manual method (preparing data and uploading it through an API).
Blast supports organizations, not tools; we execute a discovery process to find the best tools available based on current and future needs. Often more important than the tool being selected are the people and processes (discussed at the bottom of this post).
The highly compelling part about Google's new suite of tools is that they are very well connected to each other, and these tools are stepping into a true enterprise-level offering. Gone are the days when Google Analytics was isolated on its own island — this product is now truly connected and a suite of tools has been developed around it to set you up for marketing success.
Living in this Suite Integrated World – Retail Use Case

Who: Your company is a large retailer with a strong online presence and equally strong offline presence via brick-and-mortar and catalog-based sales.
You've implemented the entire Google Analytics 360 Suite of products. The six tools available provide the data and action-capability to better support your organization.
Here's how:
Google Tag Manager 360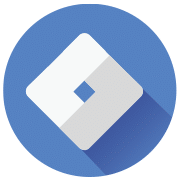 When properly implemented across your web and mobile apps with a robust data layer, Google Tag Manager 360 is quick to set up and deploy marketing analytics technologies. The data layer directly supports Google Analytics 360 and this means you're collecting the data that matters, like logged in user ID, product ID, transaction values, and store locator usage.
Google Analytics 360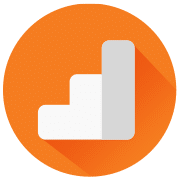 Implemented via Google Tag Manager 360, Analytics 360 processes data to give you insights into shopping behavior and conversion. The behavioral data is used to create Audiences that are then sent out to the other Suite products for more precise targeting. Audiences can easily be sent to AdWords, DoubleClick Bid Manager (DBM), and Optimize 360.
Google Optimize 360
With Google Optimize 360 implemented on your website, you are running optimization tests across your product detail pages to make a data-driven case for why images should be larger. On your homepage, you've set up targeted personalization that leverages data collected in Google Analytics 360 to show a customized homepage that more closely aligns to your buyer (product category affinity, gender, and additional customer segmentation).
Google Data Studio 360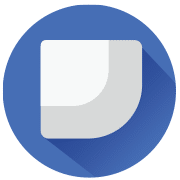 Leveraged across the organization to effectively tell stories with your data. All of your marketing data is connected to Data Studio 360 via the data source connectors and is at the finger tips of users so that they can easily create visualizations that answer your business' most important questions. All dashboards are easily shared across the organization so that no one is out of the loop.
You are able to answer business questions such as:
What percentage of my VIP shoppers purchased on Memorial Day?
What percentage of total revenue did that represent?
What marketing channels drove them to make that purchase?
Google Audience Center 360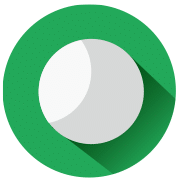 Your insight generation tool that allows for creation of custom audiences to be pushed out to other products. Google Audience Center 360 brings together your 1st party data, CRM data, Google Analytics 360 data, 3rd-party data, Google Audience data, and more to help you analyze audiences (DMP — data management platform).
Quickly, you are able to dive into huge data sets to make decisions about which audience and ad frequency combinations are working the best and build lookalike audiences, or identify the groups that are not working so well, and make adjustments. These audiences can then be pushed to DoubleClick Bid Manager, AdWords, and other 3rd parties.
Google Attribution 360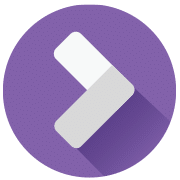 Your attribution tool allows you to measure and optimize marketing spend for both online and offline channels. You are running TV ads but have been flying blind on the impact and effectiveness of these expensive campaigns.
By using the Google Attribution 360 tool, your down-to-the-minute TV ad airings data is analyzed along with digital data collected in Google Analytics 360 to provide performance metrics on exposure, engagement, behavior, and conversion. Marketing Mix Modeling allows you to view performance across all channels and overlay external factors (such as seasonality) on top to get a clear view of your marketing efforts. You are able to view the impact of view-thru impressions from DoubleClick.
Further, you can connect your brick-and-mortar retail sales data to view the effectiveness of your digital campaigns.
People-Powered Marketing is Required
Adopting a tool (or suite of tools, especially) doesn't mean you've increased your marketing analytics maturity.
These tools can accelerate your path to insights and actions, and it is very important to ensure you have the right tools.
Even more important is having the right governance (i.e. culture and processes) around marketing analytics, and the resources to expertly make data-driven decisions.
Often, companies have no idea how mature they are in marketing analytics. This is why we've been offering Marketing Analytics Maturity Assessments that will:
provide insight into what your organization's maturity level is today;
help you understand what is possible;
provide direction; and
help you measure your progress along the way.
If you aren't effectively using your analytics data today, then it is likely a waste of money to go purchase the entire Google Analytics 360 Suite tomorrow. First you need to focus on building the right people resources and processes as you iteratively progress into achievable objectives, such as starting to execute conversion optimization tests or getting the right data layer in place to expedite the launch of new marketing technologies.
Tools are only as effective as your people and the people are only as effective as the tools, processes, culture, data access, and data accuracy. This symbiotic relationship must be continually assessed so that your organization continues to EVOLVE.