Analytics Blog
Supporting Leaders to EVOLVE
Top 7 Search Engine Marketing Tips – SMX West 2010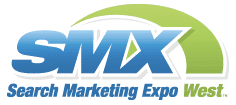 As some of you may know, I just got back from the SMX West 2010 conference where I was speaking on ways to improve your Search Engine Marketing in 90 days. SMX is one of the largest search engine marketing conferences in the country and was chalk full of useful information and insider tips. If you weren't able to attend, don't fret, because I am writing this post to make sure you benefit from my time spent with some of the sharpest minds in online marketing.
Here are the top 7 most interesting things I heard at SMX West:
# 1. Google confirms (during the session "The Need For Speed: Google Says It Matters") that bounce rate and other page quality factors can adversely impact your search rankings on Google.
Maile Ohye, Senior Developer Programs Engineer, wants to send a clear message that your landing page needs to provide a good user experience that not only keeps people on your site but also makes them want to return. If users quickly bounce back to Google to find a better result for their search, this will hurt your ability to rank high because Google wants users to be provided with the highest quality content possible. Not just the result that is best optimized for search. Maile clarified that this is more of an issue on high traffic sites and that a low volume, say under 100 bounces, will not influence your rankings.
# 2. Performance matters! Pages need to load within 2 seconds to avoid adversely impacting user satisfaction and conversion.
The longer a page takes to load the less successful your site will be and multiple speakers, including Google, confirmed that your site will suffer drastically for load times over 10 seconds. If you want to geek out, check out the Google and Bing performance testing case studies and here are the Google page load performance best practices.
#3. Favorite Best Practice for Facebook during session "Free Ways to Market on Facebook" was to "Balance participation vs broadcast. Leverage existing content and programs. Listen to your fans. Cross promote. Add value!" Learn more about Facebook Best Practices from this great session.
#4. Google "personalizes" as much as 20 percent of your web searches , according to Google personalized search team software engineer Bryan Horling.
Horling said that up to one in five searches are tailored to the user's particular location, web history, or online contacts. In early December, google began personalizing search for users even when they're not signed in to a Google account, tailoring results according to the web history attached to a particular set of browser cookies on the user's machine. "You should be creating compelling and interesting content that's focused on the user," Horling said. "You website should be fast. It should be clean. It should be understandable. It should be compelling enough that users want to return to use it." Want more? Here's a great recap of Horling's comments Google Search Personalization
#5. Make Local Listings complete and ensure they exactly match your website!
Update your Google local business listing page and other search engine local directories such as Yahoo, Yellow Pages, etc with the same address and phone number on your website. Make sure your Google local business listing page is COMPLETELY FILLED out and DETAILED with quality content. Google trusts these sites more. These tips were shared by Matt McGee during the 90 Day SEM Fitness Plan session. You can find these SEM tips along with tips I shared (#4-9) on this blog post Top 23 SEM and Top 23 SEO Tips learned at SMX West today
# 6. Avinash says Segment or Die! Segment your analytics data for more actionable insight. Segment with non-sexy metrics like 'browser' to find browser compatibility issues and by country/state/etc to understand how users in unique locales use your site differently. Use combinations of metrics and goals to to segment by more sexy aspects like persona, stage of buying cycle, and stage in the customer lifecycle such as 'advocate customer'. Sure this was one of the tips we shared and, of course, as Google Analytics Consultants we are very excited about ways to glean more actionable insight from your analytics data. Want to learn more? Check out our SMX West 2010 Conversion Optimization Presentation.
# 7. Google Adwords Quality Score is a Critical Factor in Paid Search. Hopefully, you are already aware of this, but it is now clear if your quality score is below a 7 you are being penalized the lower your score is and rewarded if your score is above 7.
Quality Score is provided on a scale of 1 to 10, with 1 representing a poor Quality Score, and 10 representing a Great Quality Score. Note that these are not the actual Quality Score numbers Google uses in its own calculations and are provided only to offer an indication of your keywords' Quality Scores. Craig Danuloff, of ClickEquations a respected paid search management tool, says that in their experience across a broad range of accounts and millions of keywords, the average Quality Score is 7.
Here's how Click Equations thinks about the other scores:
1 to 4: extremely poor (and sometimes punitive). These scores will result in very low impressions and high CPC
5 or 6: below average and sub-optimal. Keywords in this range will often drop to a very low position or require a very high bid.
8 or 9: very good. Generally, scores in this range provide a clear advantage in higher impressions and lower costs.
10: a great Quality Score that drives up position and saves money on every click.
Here is a quick look at how Quality Score impacts your costs:
Your Ad rank = your max bid/cpc x quality score
Your actual CPC = (your ad rank / your quality score) + $0.01
Here is a simple Quality Score impact example:
Company A – Lower Bid, but Higher Ranking
$2 (Max CPC) X 20 (Quality Score) = 40 (#1 Ad Rank) 33/20 + $0.01 = $1.66 (Actual CPC)
Company B – Higher Bid, but Lower Ranking at Higher Cost
$3 (Max CPC) X 11 (Quality Score) = 33 (#2 Ad Rank) min price for auction
Read more from Google on how Quality Score impacts Ad position and CPC
Want even more on SMX West 2010?