Analytics Blog
Supporting Leaders to EVOLVE

Tealium's 2020 State of the CDP Report is Out. Here's What You Need to Know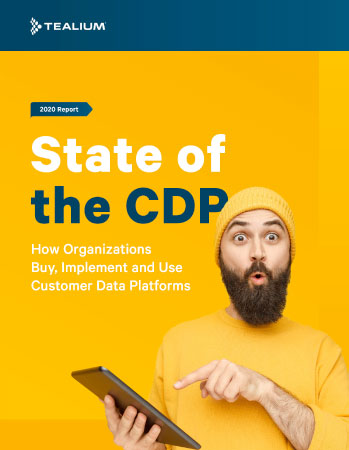 Earlier this week, Tealium released its 2020 State of the CDP Report. In compiling the report, Tealium surveyed more than 300 analytics, marketing and data leaders on their Customer Data Platform (CDP) usage, the obstacles they've encountered and what their CDP plans are for 2020 and beyond.
Whether your organization is completely new to CDPs or you're a seasoned CDP veteran, you should take some time to read the full report. You'll find Tealium's latest report packed with valuable information, such as:
The current state of CDPs
Surprising insights on companies that are already using CDPs successfully
The most common challenges organizations are facing with CDPs
The most sought-after CDP features
How to prepare your organization for the future with a CDP
Customer Data Platforms (CDP) Explained
CDPs are a newer technology that can collect data from multiple online and offline sources, matching them to a single customer profile in the process. The Customer Data Platform brings together your organization's valuable first-party data and activates against it. CDPs allow your organization to do things like profile anonymous customers' interactions and eventually associate that data back to a customer. CDPs also make it easier to tackle challenges such as personalization, retargeting and data/privacy regulations. Simply put, CDPs help your organization capture a 360-degree view of the customer and activate across the entire customer journey.
Customer Data Platforms tend to fall under one of two categories:
data-first
or specialized.
Data-first CDPs generally aim for ensuring data quality so that the same source of data is shared across the entire organization. Conversely, specialized CDPs are more focused on highly specific use cases for one department in an organization.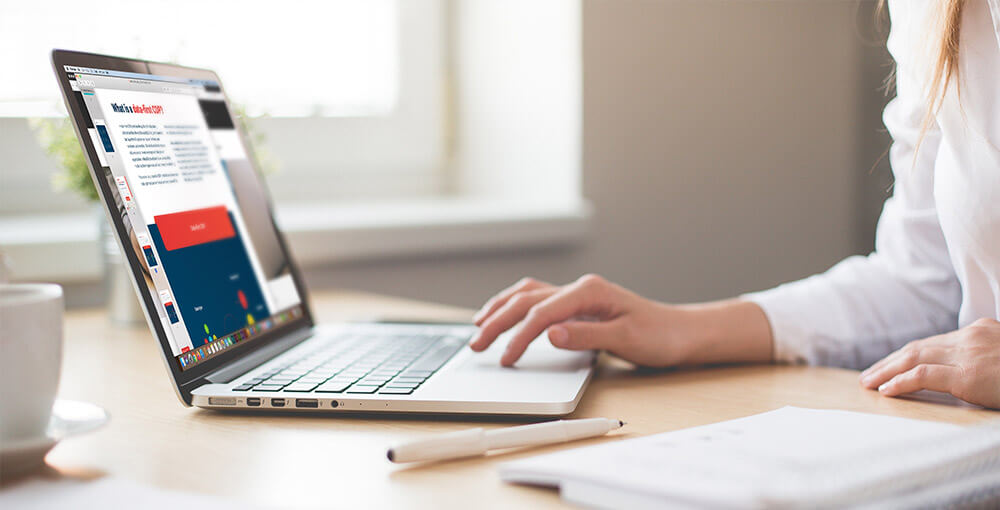 The Biggest Takeaways of Tealium's Report
There's a lot of value packed into the report, but there were two takeaways that stood out to us:
1. More than half of organizations that use CDPs today are actively shopping for new providers, including satisfied customers.
These organizations cited a critical issue for their desire to switch: Half of the organizations surveyed are frustrated with their existing customer data platform solutions due to lack of third-party integrations within their existing ecosystem of tools, which adds additional complexity to the mix. Lack of flexibility can snowball and become a bigger issue because it impairs your organization's ability to take advantage of future use cases, and it may reinforce silos across the organization.
Many organizations also expressed a dire need for greater support to comply with ever-changing data and privacy regulations, including the General Data Protection Regulation (GDPR) and the California Consumer Privacy Act (CCPA). Nearly 74% of organizations reported that their existing Customer Data Platform didn't offer privacy and consent management features.
2. Real-time functionality is a huge priority for businesses.
The desire for real-time marketing campaign activations has increased as "improving the customer experience" has become a greater focus for organizations in 2020. Unfortunately, 59% of organizations reported that their CDP lacked this capability. To truly influence the customer journey, your Customer Data Platform must have this capability.
How to Make a CDP Work for Your Organization
Whether you're choosing a CDP for the first time or switching to a new CDP, don't rush the process. Take the "crawl, walk, run" approach when considering the right Customer Data Platform and plan for the long-term. You'll want to ensure that you choose a CDP that your organization can grow into: a scalable CDP that supports a wide range of third-party integrations, real-time capabilities and strong data governance.
Take the "crawl, walk, run" approach when considering the right CDP and plan for the long-term.

Click & Tweet!
Navigating the CDP landscape alone is an overwhelming process for an organization. Blast Analytics & Marketing works with your team to help you evaluate which CDP technology best aligns with your organization's roadmap for improving the customer experience. Our Customer Data Platform (CDP) consultants work with clients to help break down data silos, ensure data quality and activate use-cases, all the while respecting increased concerns for customer privacy.
If your organization is interested specifically in Tealium AudienceStream, Blast is a Tealium-certified agency partner. We can help position your organization to take advantage of everything that Tealium AudienceStream has to offer. If you have questions or you're ready to discuss how we can help you EVOLVE your organization, contact us today.