Healthcare Insurance: Using Optimizely to Increase Customer Awareness and Qualified Engagement
Supporting Leaders to EVOLVE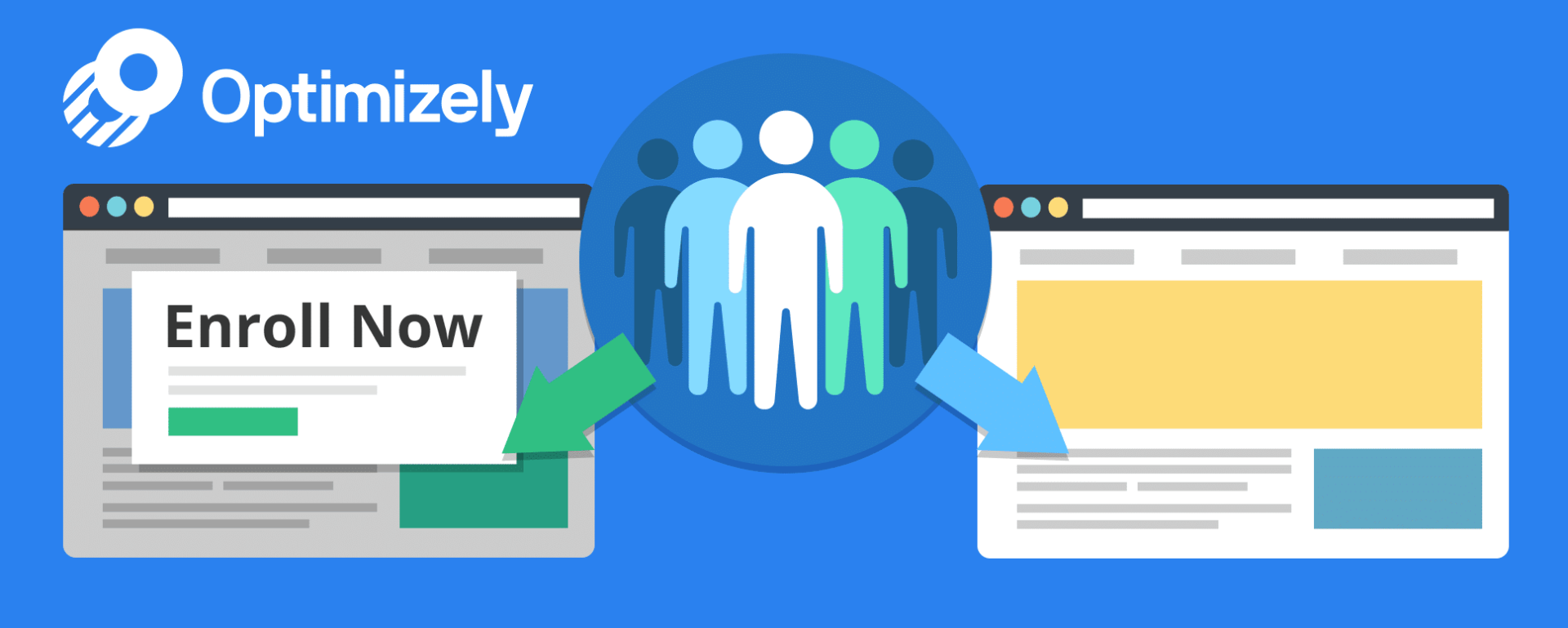 Overview
A leading healthcare insurance exchange was seeking ways to increase awareness and qualified engagement of the Special Enrollment Period (SEP) tool among its visitors. The SEP tool allows visitors to check whether or not they are eligible to enroll for benefits.
Challenge
Visitors were arriving to the site and creating accounts before using the SEP tool to determine if they met the qualifications for special enrollment. This led to frustrated visitors who were spending time creating an account, only to learn later that they did not qualify. The client needed to catch visitors attention prior to the Create Account page, and direct them to the SEP qualification tool. Plain and simple, if the visitor did not qualify, then creating an account was a waste of time.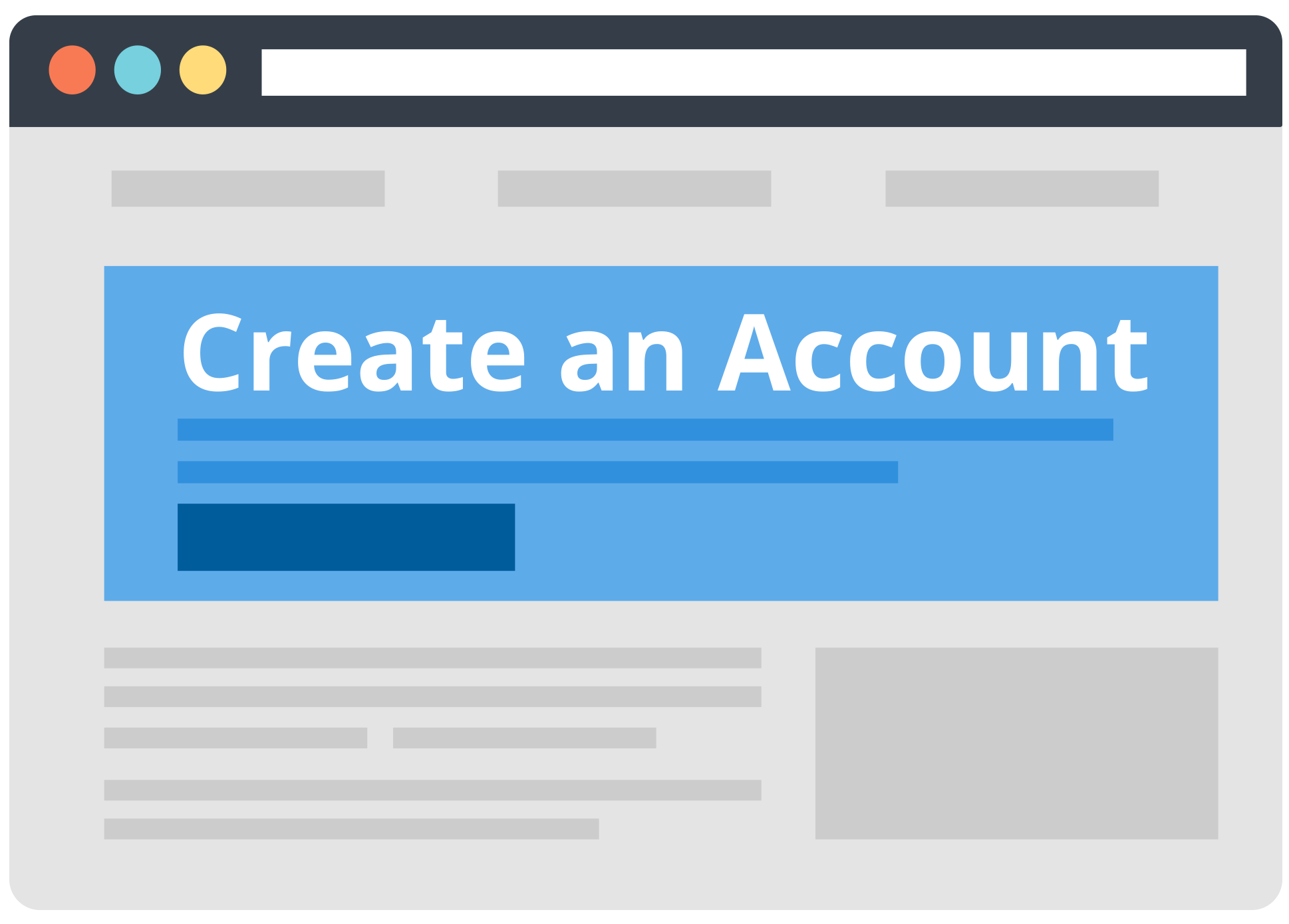 Solution
Blast employed personalization to target onsite behavior by developing an offseason modal highlighting that visitors should only enroll if they qualify for the SEP. The modal only showed to visitors who reached the Create Account page without having previously used the SEP tool.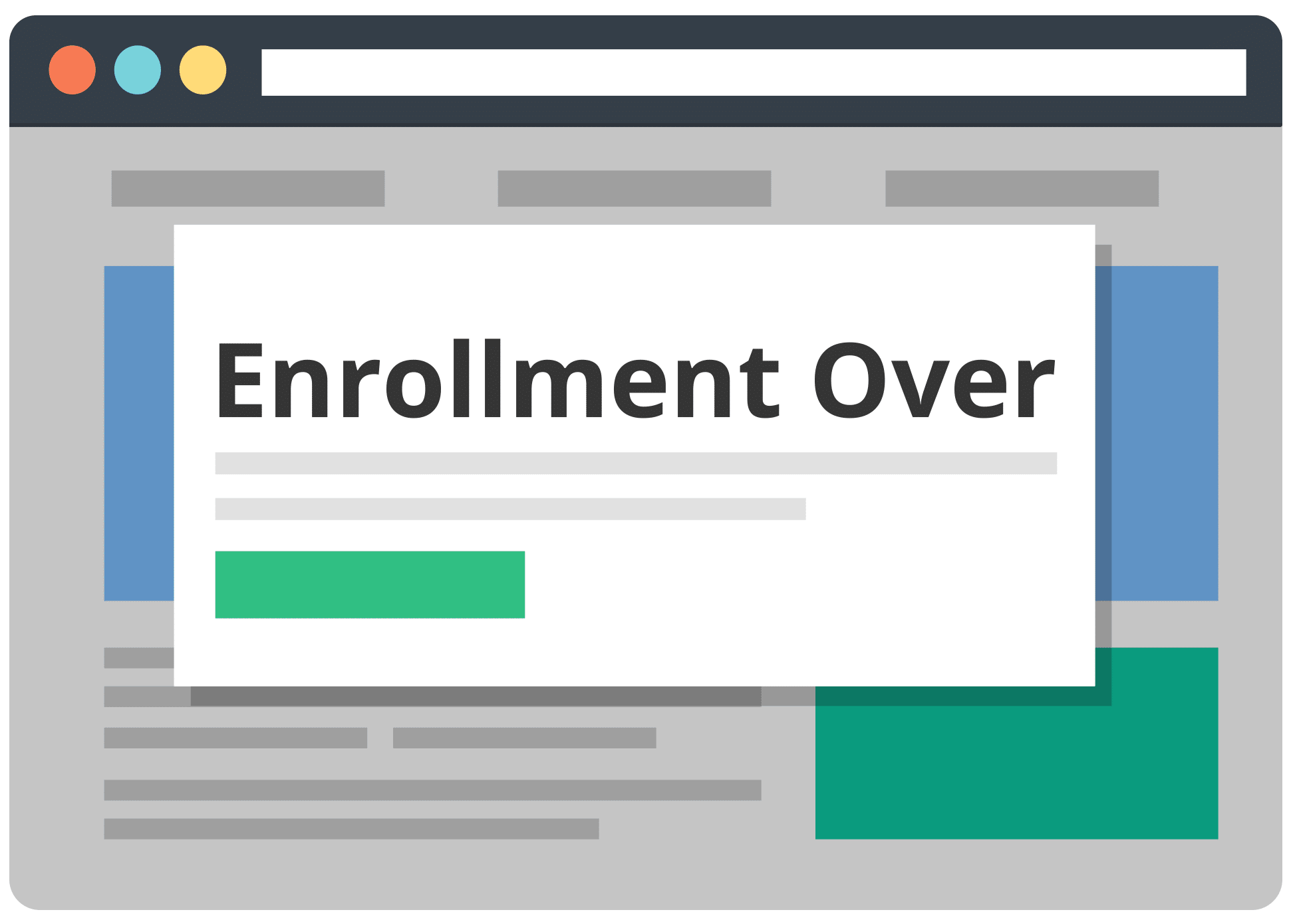 To determine whether a visitor had already used the SEP tool, a cookie was set via Optimizely for visitors who reached the SEP tool results pages. If a visitor has this cookie and proceeds to the Create Account page, they would not be shown the offseason modal. The modal provided awareness for visitors on the Create Account page and encouraged them to complete the SEP tool before proceeding to creating a new account.

This proposed user experience was tested against the existing user experience.
Results
The Create Account page is a key step in the enrollment funnel for first time enrollees, and it is important that only those who qualify for enrollment do so. Implementing the solution above had a significant impact on both awareness and engagement. More visitors went to the SEP page and completed the SEP process.
+341% in funneling users to the SEP tool
+604% in influencing these visitors to complete the SEP process.
Looking further down the funnel, the Variation also led to a decrease in new account creations.
-14% in new account creations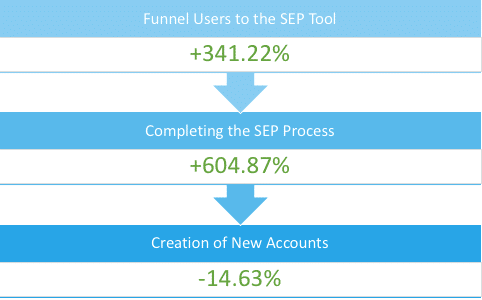 Personalization improved customer experience by avoiding frustrating unqualified visitors.
This result is not surprising since the purpose of funneling visitors to the SEP tool was to ensure those who do not qualify for SEP do not create a new account. Test results suggest that the Variation was able to remove unqualified visitors from the enrollment funnel.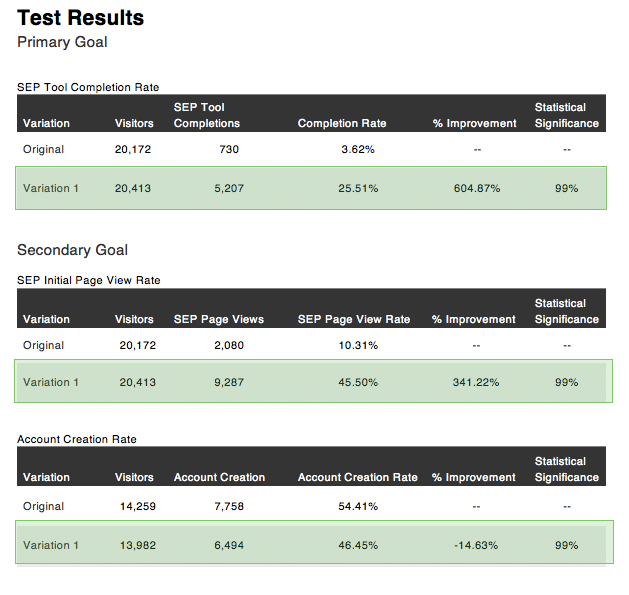 This test was effective in increasing awareness of visitors. Moreover, using a modal for this purpose resulted in increased engagement with tools that help visitors understand whether they can take further action.
Finally, by targeting a specific audience (ex. users who have not previously used the SEP tool) on the Create Account page, Blast was able to minimize potential friction that could arise from displaying a modal to all visitors on that page. To take action on these insights, Blast launched the personalized experience via Optimizely.
Our client understands the value of experimentation and personalization. They depend on experimentation to get powerful results with quantifiable metrics rather than relying solely on qualitative results of usability testing. Further, they leverage results to create personalized customer experiences that incorporate design elements strategically placed in order to impact important downstream metrics.
Roopa Carpenter, Director of Optimization