Analytics Blog
Supporting Leaders to EVOLVE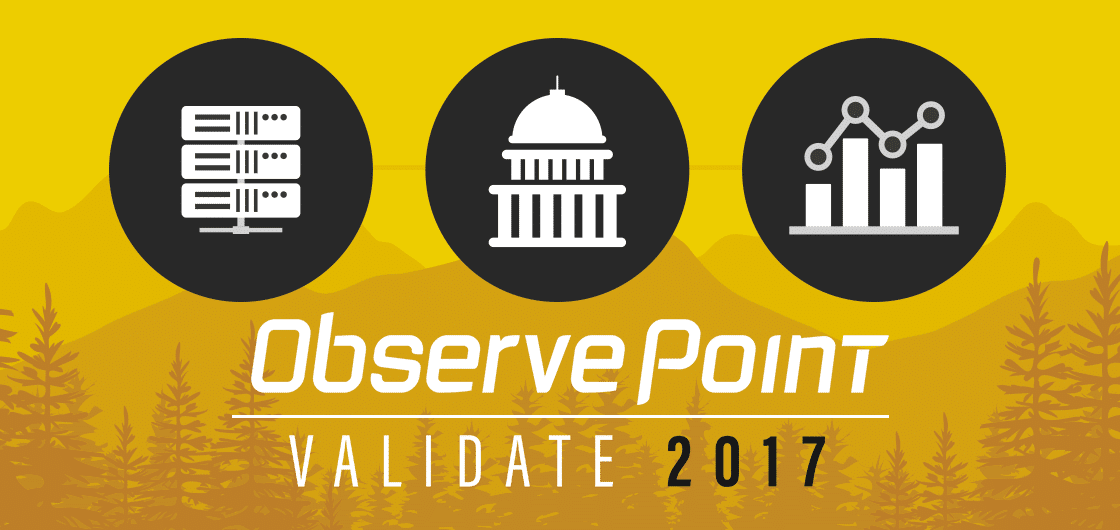 Validate 2017: Top 6 Data Governance Takeaways
Data governance hasn't received a lot of attention in the past, but that's changing as the volume and value of data continues to grow.
With General Data Protection Regulation (GDPR) and the role of Chief Data Officer (CDO) making major headlines, data governance is becoming a top business priority. Maintaining data quality to ensure that your organization is making sound business decisions is critical to remain competitive in a data-driven era.
Along with these trending topics, I'll share tips to address related challenges, including breaking down barriers between Marketing and IT. Learn more about data governance from these top six takeaways from Validate 2017 — the recent ObservePoint conference in Park City, Utah, which Blast Analytics & Marketing co-sponsored.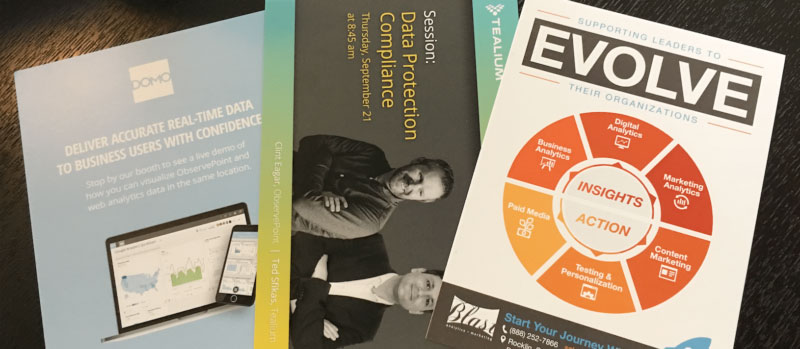 Make Data Governance Your Business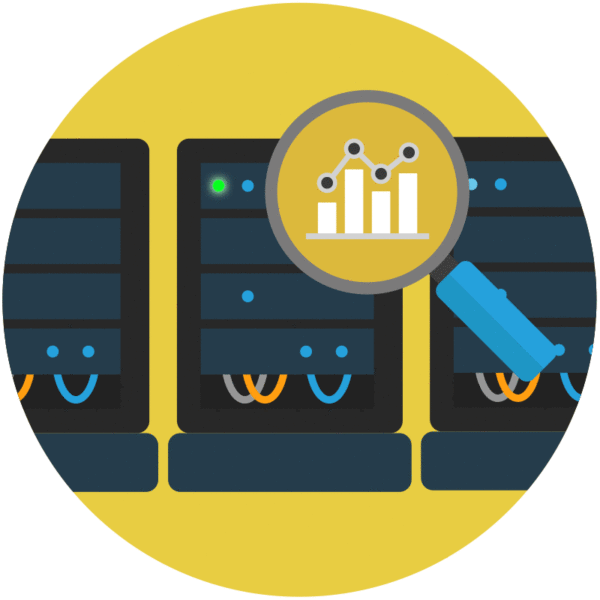 The middle floor (between the boardroom and basement) — in dark server rooms and cold data centers — is where most data lies. Analysts, consultants, marketers, and other stakeholders are trying to get at that data. We have to navigate multiple remote teams, time zones, systems and tools to make our data work for us. It's not easy.
Furthermore, when there's a problem with the data (i.e. an asterisk that qualifies the quality of the data), executives assume it's a people problem — not enough talent, sophistication, or "right skillset" for the job. The organization invested millions in new technology, and the executives were sold on the idea that it "just works." No one wants to admit they might be wrong.
80% of data quality issues we see are user error.

Click & Tweet!

– Corey Spencer, Adobe
However, there's a third option: It might not be the people or the technology. What about the process of data governance?
One way to know if you have an issue with your data governance is to look at the last few presentations Marketing has delivered to leadership. Is there an asterisk (*) next to the data?
If so, it's likely that data governance isn't pervasive in your organization. Lack of governance leads to poor data quality — data that shouldn't be trusted and shouldn't be used in the decision-making process.
You gotta know data's right.

Click & Tweet!

– John Pestana, Co-Founder, ObservePoint

(P.S. Check out John Pestana's "Data Protection" rap for a good laugh…and some insights!)
When stuck in those dark, cold server rooms, the data rarely sees the light of day. It's difficult to get to it, let alone use and analyze it. The IT department (who aren't the bad guys, by the way) often controls the systems that hold the data. The business stakeholders don't communicate with their IT peers to explain what's needed, and so IT is left to decide — or guess. Then everyone wonders why the data isn't delivering what they want.
Takeaway #1: GDPR and The Future of Data
You need to get ahead of this before things like the General Data Protection Regulation (GDPR) force you to. GDPR aims to give control of personal data back to citizens and residents, and to simplify the regulatory environment for international business. Still not sure what that means for you? Here's a recent case study where Blast helped healthcare.gov become the first U.S. company to take action with an extra layer of security to meet GDPR standards.

The industry is transitioning. Instead of flowing through IT, technology and data is now directly in the hands of the Marketing department. Laura McLellan of Gartner predicted five years ago that Chief Marketing Officers (CMOs) would outspend Chief Information Officers (CIOs) in the coming years, and according to Gartner's CMO spend survey, that prediction is expected to come true this year.
One reason for that spend is because the technology available to Marketing has exploded in recent years, but technology and data alone aren't enough. You need a process of data governance to stay ahead of the game.
Takeaway #2: Case for the Chief Data Officer (CDO)

Okay, maybe this is too radical for some organizations, but hear me out. Even if you aren't ready for a CDO yet, let me share some ideas of how you can put data governance in place effectively with or without one.
First, you need to have the right mindset. Data governance is an ongoing initiative. It won't happen overnight, and there isn't an end to the project. It needs to EVOLVE with your organization. You'll need to cross organizational silos into Finance, Sales, Marketing, IT, CRM, Business Intelligence, and even your partners. You will need someone to champion this initiative and gain buy-in from leadership across your organization.
Ultimately, the trend in the industry is to create a new position called the Chief Data (sometimes Digital) Officer. Gartner predicts that 90% of large organizations will have a CDO within the next 2 years. The CDO should be a strategist. He/she is the Master of Data Management (MDM) across all departments. It can be helpful to put this person under the Chief Financial Officer (CFO), at least to start. This is because Finance is largely unbiased, has a vested interest in making sure funds are spent wisely, and cares about good data.
Don't be Surprised by More Distrust of Data
Don't be surprised at first if there is actually more distrust of the data once you establish a CDO.
This happens in organizations because the data is being brought into the light, out of those dark corners in IT, and people are asking questions. This is a good thing — a sign that people see the importance of using your data.
Don't be surprised at first if there is actually MORE distrust of the data once you establish a CDO.

Click & Tweet!

– Rob Seolas, CEO ObservePoint
The CDO owns data governance within your organization. This person will need to work with key stakeholders across the organization to establish the process, policies, and standards of good data governance to ensure data quality. The CDO should have a seat at the table with other executives and the ability to enforce the rules and policies established. He/she will be the single point of reference to ensure that data is reliable, valuable, and actionable.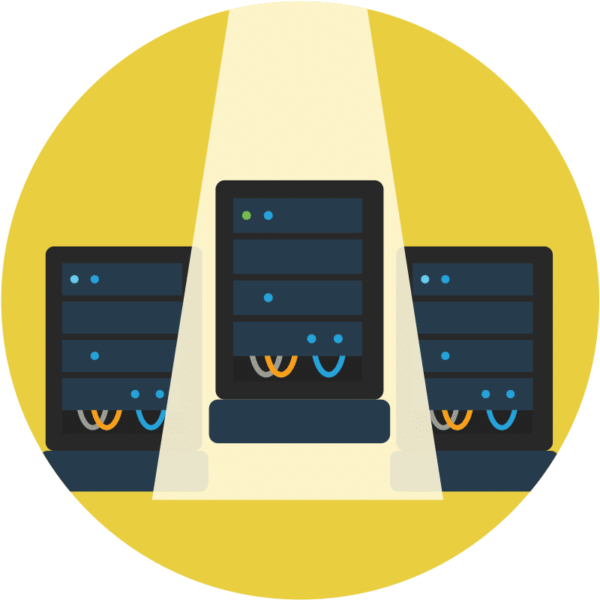 When someone questions the data, the CDO will be able to stand up with confidence and say, "Our organization has a rigorous, well-defined data governance policy. This governance is pervasive throughout the organization, and there are no more asterisks." The CDO can then provide executive leadership the insights they need to inform their actions.
Takeaway #3: Breaking Down Barriers Between Marketing and IT
It causes more problems when Marketing goes around IT — 10 minutes of downtime can cost millions.

Click & Tweet!

– Corey Spencer, Adobe Analytics
At Validate 2017, we heard three fantastic ways to break down internal barriers between Marketing and IT.
Solution #1: Bring food or treats
Simply walk over and talk to one of your peers in another group (GASP!). Invite them to pizza, bring them some doughnuts, grab an extra coffee. It's a great place to start, it gets the conversation going, and you'd be surprised what you can learn.
Solution #2: Stand-ups
Once you've made further inroads, move to other simple exercises that includes a larger interdisciplinary group, like daily stand-ups. You'll find that huge benefits come quick through day-to-day check-ins, and from clear responsibilities and ownership roles. It boils down to fostering an environment of teamwork and creating trust among the people on those teams.
Solution #3: Accountability Matrix
A more complex solution is to develop an Accountability Matrix that improves communication, sets expectations, creates specific workflow processes, and improves overall trust.
Involve stakeholders in the process of defining your metrics so they understand and trust the metrics.
Work at the speed of trust. This leads to judging performance — not the accuracy of the metric.

Click & Tweet!

– Corey Spencer, Adobe Analytics
The Accountability Matrix clarifies IT rules of engagement and how departments such as Marketing and IT work together. Below are some example rules:
We are never going to deploy without communication with IT

We will agree on release dates/days of week

We will ensure low risk; we have communicated so there are no surprises and IT can provide input and educate

If risk is above 50%, we must have communication with IT

The business unit will understand metrics and allow IT to hit "publish" button
These solutions build trust between Marketing and IT and other business units.
Takeaway #4: Benefits of Early Detection
Catch Errors Before They Happen!
Defects caught in production cost 4-5 times more than those caught in pre-production (i.e. the testing phase). ObservePoint shared how ecommerce retailer Lululemon caught a script error in pre-production that would have prevented proper data collection on the majority of its website.

Avoid Data Leakage
Data leakage is becoming a major concern. Data leakage is the unauthorized transmission of data (or information) from within an organization to an internal or external destination or recipient. Leakage can happen as a result of piggybacking tags, rogue accounts, or other unauthorized means.
ObservePoint offers Tag Hierarchy that allows users to easily map out what tags are firing on their site so they can identify potential threats, such as piggybacking tags that unintentionally share your data and create privacy issues.
Validate Your Data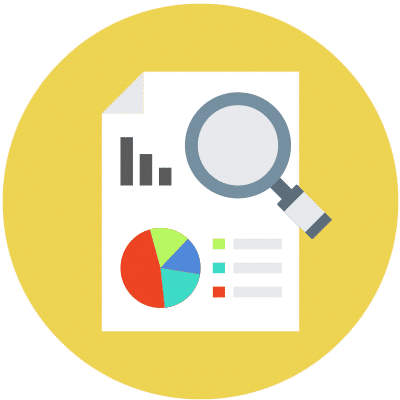 Data Quality Assurance means having confidence in your digital data. ObservePoint's solutions validate your data collection processes, assuring you that your critical business decisions are based on reliable data. Speaking of, we learned about the top data quality audits in the "Become a Data Governance Jedi" session on tailoring data quality auditing best practices to your company.
Top 5 Types of Data Quality Audits
Shared by Matt Maddox, Director of Education at ObservePoint:
Discovery Audit

(10,000 page audit is optimal, 1,000 isn't enough, and 100,000 doesn't give anything new)

Quality Assurance Audit

(pre-launch of new site, releases, or major changes)

Data Campaign Audit

(use landing pages as starting pages and make sure variables are populating properly)

Daily Top Pages Audit

(1,000 pages or page/section templates like a blog post page that is similar to all other blog post pages)

Daily Random Pages Audit

(1,000 pages that are different day-to-day)
Takeaway #5: Free Adobe Auditor Coming
Not ready to sign up for ObservePoint? Adobe Auditor is coming soon and will be free to Adobe Analytics customers to run a basic audit, which uses ObservePoint. This will be a fantastic way to test out ObservePoint's auditing, help see the value, and build a stronger case for automated quality assurance for your data collection.
Takeaway #6: Talk Dirty (Data) to Me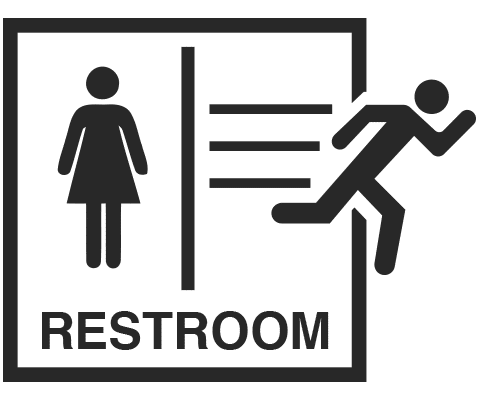 The story your data is trying to tell is really about your customers. They're on a journey, and you want every interaction with them to be a good one.
Adam Justis from Adobe shared his family's horrible experience with a dirty bathroom on their summer road trip and recommended that companies use data to identify their "dirty bathrooms" (i.e. where people are experiencing friction with your business and ejecting). In the case of gas stations, offering clean bathrooms is an opportunity to differentiate from other gas stations that are selling the same generic commodity (i.e. gasoline).
At the end of the day, you want your customers to have a great experience with your organization. Find your "dirty bathroom" — your opportunity to create a meaningful competitive advantage.
Your data will help guide you, but only if it's accurate and analyzed properly to give you trustworthy insights on which to take action.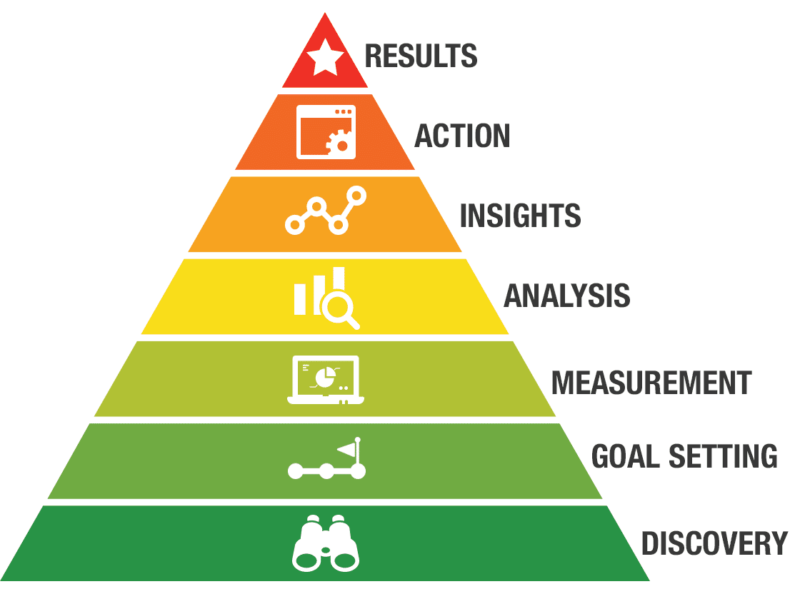 In order for the data to tell a story, it needs to be exposed to the light of day and accessible to your business.
Bonus: 7 Steps to Establish a Digital Foundation
And as a bonus, below are some quick tips from Adam Justis of Adobe.

Step 1: Define and align before you fully invest. Define what success looks like and align around the most important personas for your business.
Step 2: Develop digital marketing strategies around the success and personas that are important for your business.

Step 3: Prioritize your strategies, and remember this is ongoing. You have to remind people of the most important strategies and regularly re-prioritize them.

Step 4: Align technology architecture around your priorities.

Step 5: Update existing processes to support your well-defined Key Performance Indicators (KPIs) and Objectives and Key Results (OKRs).

Step 6: Modify organizational structure to have someone in IT report to Marketing — and other cross-functional groups.

Step 7: Prepare for change!
Thanks. We're Looking Forward to Validate 2018
At this amazing venue with a focus on facilitating personal connections, we met and reconnected with quite a few great members of the analytics industry, including;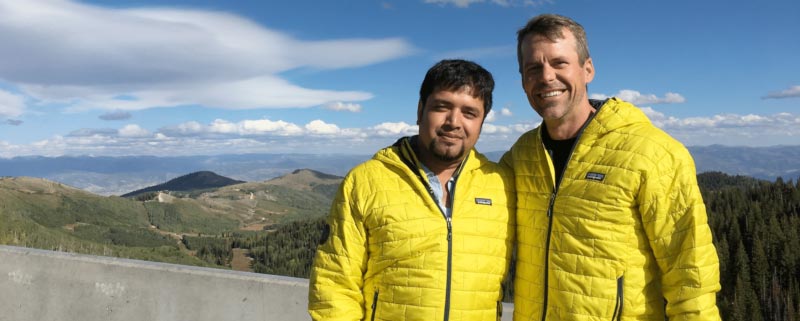 Craig Scribner, Tracking First

Dan Lash and Amy Bonsall, Swanson Health Products

Riza Zaman, Investors Business Daily

Randy Culpepper, Hilton

Jay Summers and Jeremiah Brugger, Enterprise Holdings

DJ Tod, Disney

Vandini Patel, Vanguard Group

Neelima Kunamneni, eClerx

Matt Maddox and Jordan Jensen, ObservePoint

Corey Spencer, Adobe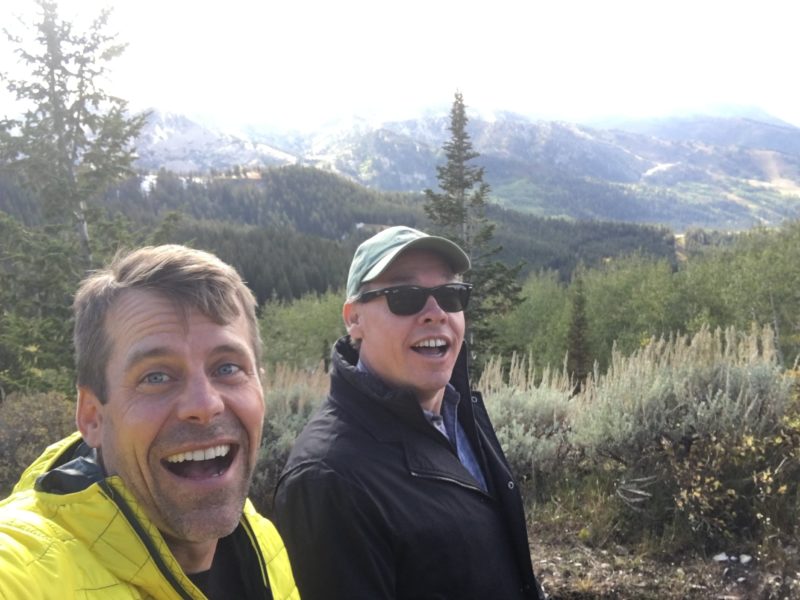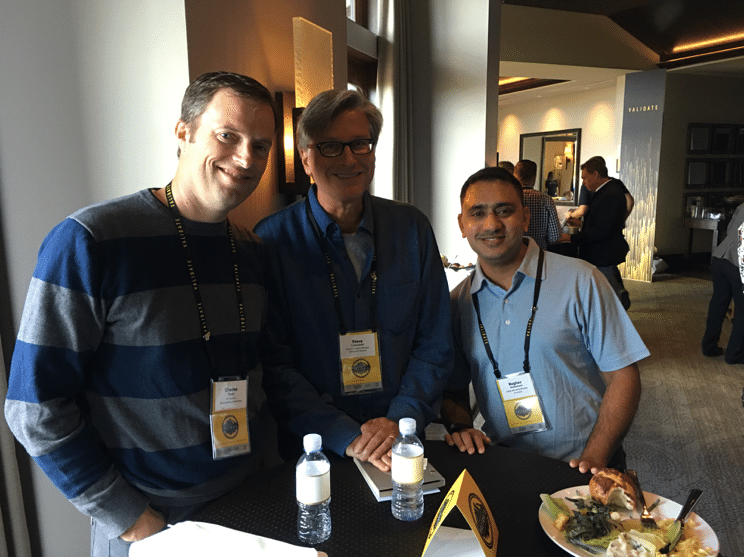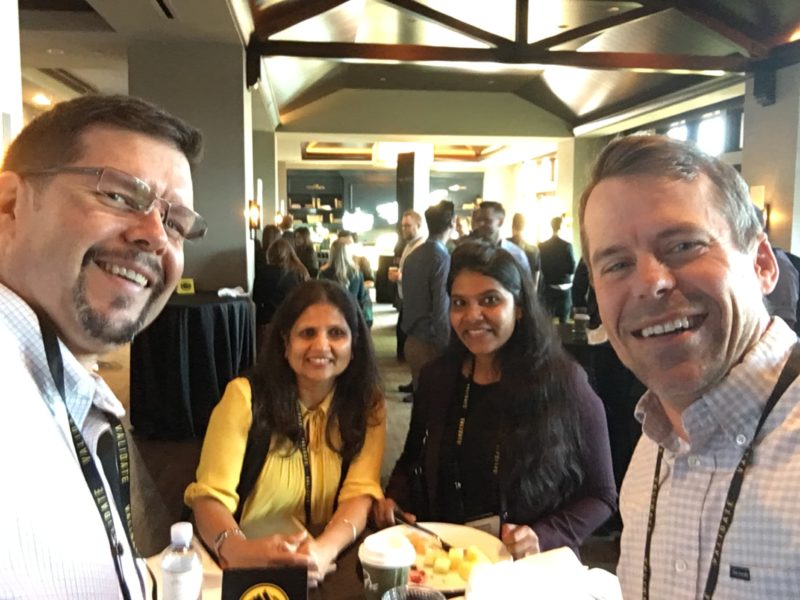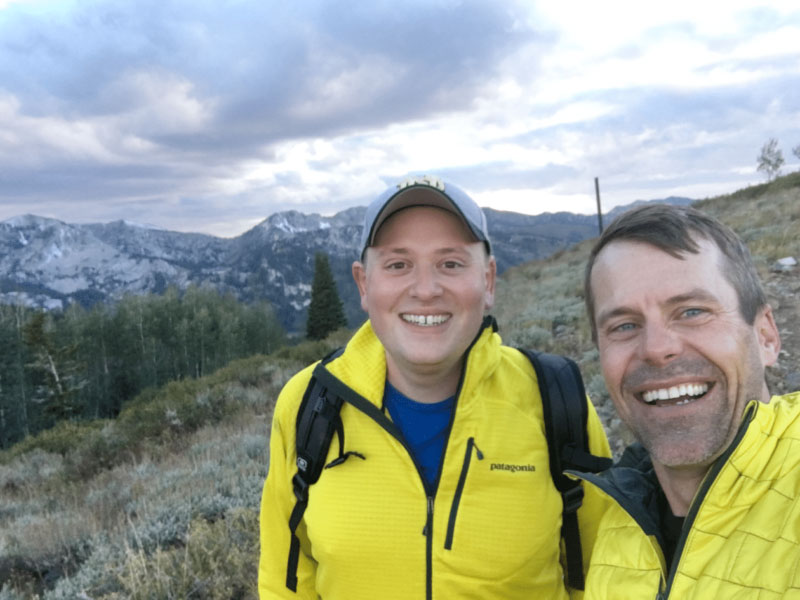 Shout out to Kyle Richards and the whole team at ObservePoint for putting on an amazing Validate 2017 event! We can't wait to return in 2018!