Analytics Blog
Supporting Leaders to EVOLVE

Free vs. Paid Digital Analytics Tools: Why, How, and What Can Help You Decide
Ever wonder if you're getting the most out of your digital marketing analytics tool, or if there's something better just over the horizon? If you're like a lot of the people I talk with, they want advice on how to choose a digital analytics tool. A lot of them are looking for a digital analytics tools comparison that will help them decide if they need a new tool. They want to know if they have the best digital analytics tools for their organization. Some of them have Google Analytics 360 and are considering changing to a version of Adobe Analytics. They want to understand pricing differences. While this article isn't focused on one specific digital analytics tool over another, I'll touch on some vendors.
Whatever direction you're approaching this from, it's nice to know you're not alone. I'd invite you to pull up your chair and spend a little time with me while we look at free versus paid digital analytics tools and ways to help you decide what's right for your organization.

The Case for Paid vs. Free Digital Analytics Tools
First, let's look at why someone would consider a paid digital marketing analytics tool when free ones are available. (Note, some of this applies to people looking to transition from one paid digital analytics tool to another one.)
I usually find it comes down to these five priorities, not necessarily in this order:
Is digital analytics core to identifying opportunities and measuring the success of your business?
Do you value speed?
Do you want to do more advanced analysis?
Do you want to take action on your data?
Have you matured beyond a free digital analytics tool?
Let's look at each of these together.
Is digital analytics considered a core part of how you identify opportunities and measure business success? Does it help you generate revenue, reduce cost, lower risk, or increase competitive advantage? For example, if you use your data to optimize your marketing spend, then that can be connected with generating revenue and reducing costs.
Another example: If you're looking to keep a foundation of data available, then a free digital analytics tool might be fine. If you have a goal to become (or stay) the leader in your industry, then the advanced capabilities of paid digital analytics tools are worth considering.
Do you value having faster access to your data or making data-informed decisions quicker? Usually, paid digital analytics tools offer faster access to the data, and they guarantee it with Service Level Agreements (SLAs) and access to technical support that you don't get from a free digital analytics tool.
Do you want to do more advanced analysis? Are you looking to do any of these?
Enrich your data by integrating multiple platforms
Combine data sources into a single data warehouse
Combine online and offline data for advanced attribution
Conduct behavioral analysis or customer journey analysis
Organizations that are looking to do these are more mature, so investing in their analytics usually pays dividends.
Do you want to take action on your data (activate it)? Many organizations want to go beyond data collection and do something with that data – personalize the customer's experience, maybe handle routing to a call center or pop up a chat bot. If that's you, then consider investing in an analytics tool that can help you target where to take that action.
It's not that you can't take action using a free digital analytics tool, but when you invest in paid digital analytics tools, you're more likely to have features and integration capabilities that drive value. For example, some free digital analytics tools limit access to your data – you get sampled data or data only up to a certain volume. There are things you can do with that, but if you want to get more value from your data, you'll need unsampled and raw (clickstream) data. That typically only comes with a paid digital analytics tool.
It's not that you can't take action using a free digital analytics tool, but when you invest in paid digital analytics tools, you're more likely to have features and integration capabilities that drive value.

Click & Tweet!
At this point, it can help to have a roadmap that shows what you want to do with the data, and that leads us to the last main topic in this section: Analytics Maturity.
Do you feel like you're outgrowing your current digital analytics tool? If you're running into limitations with your current digital analytics tool, and those are blockers to getting business questions answered, then this is a good time to consider an upgrade. Some of these limitations could be limited ability to customize your data collection, slow access to your data, or sampled/incomplete data.
As mentioned above, having a roadmap to guide your decision-making process can be a big help. A roadmap will help ensure your organization is aligned to a plan and how to get there. That way, if you decide to switch, you can be more confident in your choice, and having an agreed-upon plan will help when you need to ask for the budget.
Here are a few basic questions to get you thinking about what your roadmap can cover:
Do you want to start running tests, or increase the speed/frequency of existing tests?
Do you want 1:1 customer personalization?
Do you want to provide real-time product recommendations?
Do you want to create custom dashboards for executives?
And never forget the people. The individuals that "drive" the digital analytics tools are what make the difference between a waste of time and a shining example of insights that help evolve your organization. To keep up with the sophisticated needs of your organization, you'll want to train your employees. Just like your driver's license demonstrates you passed the basic skills needed to drive a car, you wouldn't jump from a 2015 BMW 5 series into a $5,000,000 IndyCar without additional training and practice.
The individuals that "drive" the digital analytics tools are what make the difference between a waste of time and a shining example of insights that help evolve your organization.

Click & Tweet!
That race car analogy is apt in more ways than one – not only do you need to be a skilled driver, but you need a team of people to bring the best out of the car. Similarly, the best digital analytics tools need a great team to bring out the full potential. A digital analytics tool is just an inanimate object. More mature organizations need more smart people. The data you capture comes to life when smart people can bring analysis and recommendations to the table.
How to Choose Digital Analytics Tools?
Now that we looked at WHY someone would choose a paid digital analytics tool, let's look at HOW. I find that these topics account for about 90% of the conversations I have:
Skillset in your organization
Speed to implement
Existing tools in your environment
Pricing
Since we ended the previous section talking about the skillset of your people, let's dive a little deeper. Typically, organizations that invest in their digital analytics tools are also going to invest in their people. Often, the more specialized and feature-rich the tool is, the more expensive it is. Likewise, the more specialists you'll want to get the most out of the tool.
We're going back to the car analogy. In order to illustrate the point, I'll bring in two digital analytics tools for a moment: Google Analytics and Adobe Analytics.
Google Analytics 360 is like buying a car from the dealer and everything is ready to drive away. It'll get you from Point A to Point B and handle most things in between. There's some amount of customization available, and it'll cause minimal fuss.
Adobe Analytics is more like buying high-performance car parts. You get to assemble them exactly the way you want, but if you don't have people who can draw up the plans, build the car, drive it, and maintain it, then you might wind up with a very expensive box of parts.
Each is right for different organizations and for different circumstances. Sometimes, I talk to organizations that have someone who "does Google." Often, they're just using Google Analytics Standard. That person might be in their marketing department and is doing some tagging and some reporting, while also managing their paid search.
When an organization decides to step up to a paid digital analytics tool, sometimes they forget that it needs dedicated people to maximize the value. You typically want someone who understands your business goals and can connect that with the analytics, someone who understands development and can either work with IT, and someone who has experience delivering analysis and insights. Often, you need more than one person in each of these roles. Not to mention supporting roles like developer, data scientist, and more. Usually, these are different people at your organization, but some of the roles are combined.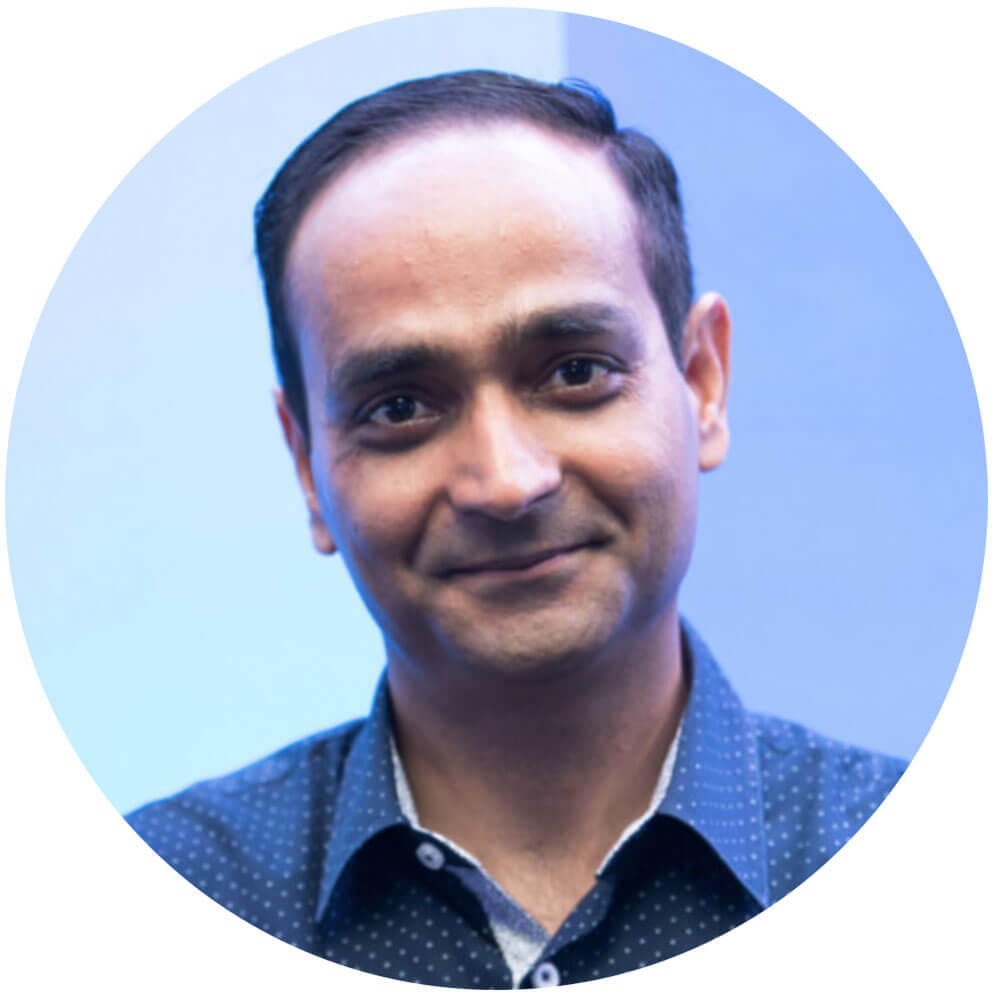 Another consideration in how to choose your digital analytics tool is the speed to implement. If you're looking just to get something in place as quickly as possible and worry about the specifics later, then maybe a free tool is best as a starter. On the other hand, that often means extra time re-working the implementation later to get digital analytics aligned with your business goals.
For more on this idea, and a different approach to choosing a digital analytics tool, check out this post by Avinash Kaushik.
If you're willing to invest more time upfront and plan your strategy (yes, even for tools that collect everything, strategy is still important) then you'll have better analytics from the start, regardless of whether you're using a free or paid digital analytics tool.
Speaking of tools, what existing tools are in your environment?
Looking at infrastructure, the leading digital analytics tool vendors, such as Google and Adobe, let you export your data to your own data warehouse. However, they're built on specific platforms, and that can make it easier to integrate with the tools you already own. In some cases, we even see organizations replacing a long-time digital analytics tool for a different one because of a platform preference.
Here are some examples:
Google Analytics is tightly integrated with Google Cloud Platform, which is particularly important when working with your clickstream data from BigQuery.
Adobe is increasing their partnership with Microsoft and building their products on Azure.
There are tools that run on AWS, Azure, Google Cloud Platform, and even on-prem hardware or private cloud environments.

Note on Compliance: While historically, most companies have not had to worry about this, regulations such GDPR and CCPA have increased the importance of having strong governance controls for your data. And if you're in a regulated industry, like healthcare or financial services, it's likely a requirement that you consider the privacy and security policies of your digital analytics vendor, so knowing the options is important.
Besides the basic infrastructure, what else is in your marketing technology stack, and how do those integrate with your digital analytics tool?
If your organization has fully bought into the Google Cloud Platform and/or Google Marketing Platform, that's a strong case for Google Analytics 360.
Is Salesforce a business-critical tool for your organization? If so, Google Analytics 360 has a default integration with Salesforce.
Are you a Microsoft shop, using Azure and/or Dynamics CRM? If so, you might have a slightly easier time selling your organization on Adobe Analytics.
If you're already invested in the Adobe stack, such as Adobe Experience Manager (AEM). Magento Commerce, Marketo, etc., then integrating Adobe Analytics into those tools will be a much more seamless experience and potentially accelerate improved customer experiences and data activation.
The good news is that just about any platform can integrate with another if you take the time to set it up right. These partnerships just make it a little easier.

Note about Integrations: All integrations aren't created equal. A vendor can advertise their integration (sometimes called connectors) with other tools in their marketing material and on their website, but their definition of an integration may be different than yours. This is when having someone on your team with direct experience implementing said integration can be very helpful.
Of course, no article about free versus paid digital analytics tools would be complete without touching on pricing. While digital analytics maturity, skillset in your organization, and business outcomes will hopefully be more important, pricing is definitely a factor.
While exact dollar amounts would be outside the scope of this article, I can share some qualitative data.
Google offers a pretty straightforward pricing model.
– Google Analytics 360 price is based on tiers of "hits" (data volume)
– Very few additional products to add on to the core Google Analytics 360 tool
Adobe has a more solutions-based pricing calculation.
– Based on a combination of factors, including data volume, applications, and services
– Offers many ways to customize
While every vendor has its own method for pricing, if you know your volume, that's a good baseline to have.

What Are Some of the Digital Analytics Tools on the Market?
When it comes to actually choosing a digital analytics tool, there are dozens, if not hundreds, of tools on the market.
The two 800-pound gorillas in the digital analytics space are Google and Adobe.
Google offers both Google Analytics Standard (free) and Google Analytics 360 (paid).
Adobe doesn't offer a free version, but has multiple bundles for their various solutions.
As mentioned above, there are lots of alternatives. Here are just a few of the more popular ones that I come across, Several of these offer free versions below certain data thresholds.

Note on the above tools: Make sure you understand what's needed to run it before you dedicate time/money for your organization to implement it. For example, the "free" version of Snowplow still requires that you provide your own infrastructure to run it, not to mention the development work for implementation. Most digital analytics tools will charge more for higher volumes of data, or more storage. Knowing that up front can impact what you decide to track on your site.
Wrapping it Up: Making the Business Case for a Paid Digital Analytics Tool
If you believe your organization is well-positioned to take advantage of a paid digital analytics tool, you'll likely need to present a clear business case for the additional annual costs. A free tool has been sufficient so far to answer basic questions about site engagement; why should your business allocate additional budget for something that seems to work just fine as-is? Will the new capabilities actually generate value, and do you have a plan in place to roll out new features? How long will it take to recoup the investment and generate a positive ROI?
These can be difficult questions to answer, and the details will vary depending on your industry, existing resources, use cases/KPIs, and stakeholder buy-in. However, a successful business case should answer them as clearly as possible, with a laser-focused emphasis on value. Collecting more data for its own sake will not magically increase conversions or bring in new visitors – it's how the business takes action on the data, whether through improved reporting and analysis, testing and personalization, or increased efficiency of marketing spend. A successful business case will present an accurate summary of the dollar and resource costs, with a clear time-to-value and ROI. For more information, see my recent blog post on how to make a business case for analytics.
What digital analytics tool you choose is an important decision. We recommend considering it carefully. If you have someone in your organization or a trusted advisor with experience, seek them out. Ultimately, the decision is yours, and what you get out of the tool is directly related to what you put into it.