Analytics Blog
Supporting Leaders to EVOLVE

How to Make the Business Case for Analytics
What you do is important. It's hard. It's valuable. It makes an impact on your organization. Not everyone understands that. It requires both art and science, and a language that can speak across silos. You have at least part of that equation already, or you wouldn't be working in analytics.
In organizations large and small, we all have to ask for support to accomplish our goals. Often that support comes in the form of requesting resources for a new project, such as when you realize your analytics platform no longer works for your business. Often you are the first one to notice — you see the smoke before the fire.
After you read this post, you will have a roadmap for how to make the business case for analytics; how to communicate the value and Return on Analytics Investment (ROAI) of your project. This will help you get new ideas funded and executed in a way that ultimately contributes to the goals of your organization.
Making the business case for investing in analytics is a skill. You can learn it. It is part art and part science. And we know you already have at least some of those skills. Let's do this!
"Making the business case for investing in analytics is a skill. You can learn it."

Click & Tweet!
Build The Case for Better Analytics
Remember: The goal is not to get an investment in analytics. The goal is a better business outcome: more sales, lower costs, reduced risk. If you're going to make the business case to decision-makers, they are business people and need to understand the business benefits.
Without getting too scientific, certain areas of our brains — motor cortex, emotional reaction, imagining sensations, visual image processing — "light up" when we hear or see a story. Stories help us remember, generate empathy, and even bring us together.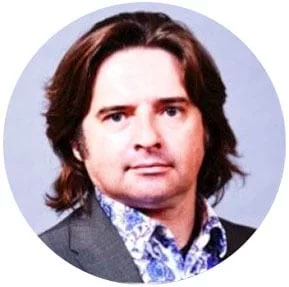 Think about the actions you want your audience to take. In the white paper, "How to Make the Business Case for Analytics" Gartner Analyst Alan D. Duncan recommends having three actionable next steps so you can kick-start your analytics project.
Keep that in mind: What do you want your audience to do when you are done presenting your business case to them?
Related to that, keep the business goal in mind. Don't make your audience guess. With the goal in mind, make it clear how your project will help achieve that goal.
And above all else: Be realistic. You may want to swing for the fences right away, but make sure you get some early wins. Celebrate those. Build momentum. Then hit it out of the park.
Assess the Need
"…it is easier to identify a customer need and then make a product, than it is to make a product first and hope you find a customer that wants it."

Click & Tweet!
Make sure there is a business need for enhanced analytics. I'm assuming there is, but you should ask yourself this question honestly. One of the key concepts in marketing is that it is easier to identify a customer need and then make a product, than it is to make a product first and hope you find a customer that wants it. Make sure your organization has a need, one that you can fix. Remember that smoke? Make sure it's from a smoldering fire and not from a coworker who burned a cheese pita in the office's toaster oven.
A report backlog that causes annoyances for IT or an analyst doesn't mean the decision-makers will agree that it is worth funding a project to remove that annoyance.
However, if you focus on the impact of getting timely, actionable, data-rich reports into the hands of decision-makers, you'll find it is easier to identify the value and make a case for funding.
One way to approach this is to follow the flow below:
Who consumes the information?
What decisions do they make?
How do those decisions impact the business?
How is that impact measured?
How could it be improved?
Once you understand there is a need, here are a few steps to follow on how you can setup a way to measure success:
Identify the Key Performance Indicators (KPIs) in advance and be sure they are measurable.
Establish how you will measure each KPI, whether your organization's analytics platform is setup to reliably measure them, and how frequently you should report on that data.
Define the success criteria.
Establish a baseline before making any changes.
Here is a nice way to put this all together in a digestible business presentation, which can be found in this Birst whitepaper.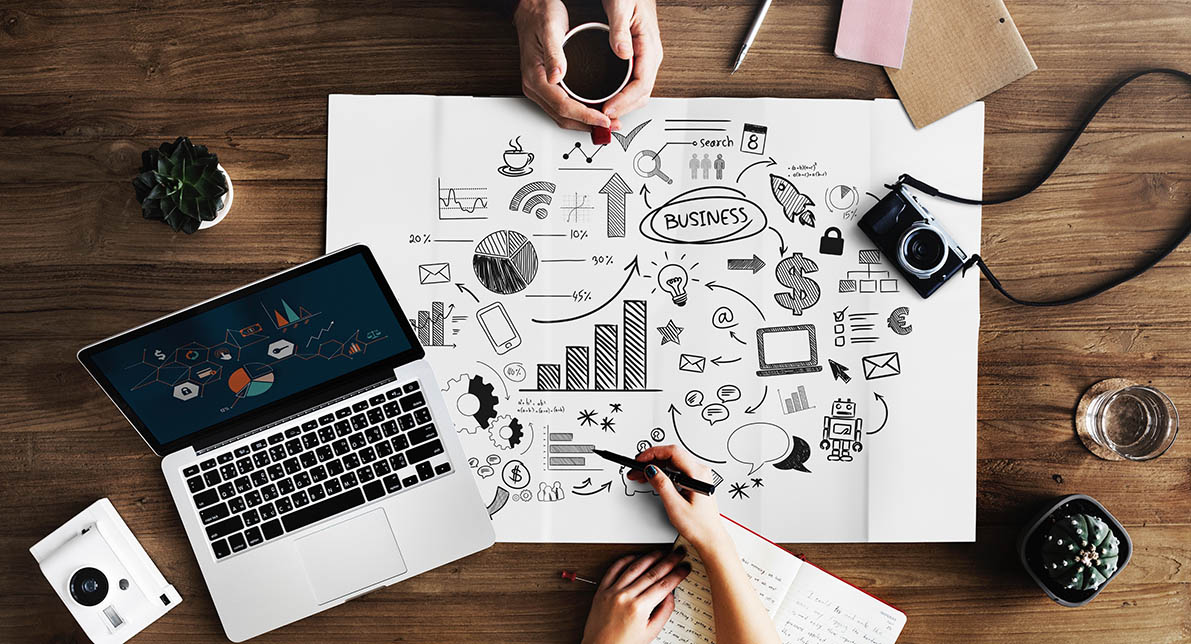 Identifying Business Benefits
Problem Statement: "We are currently unable to achieve [business objective] because we don't have access to accurate analytics data in a timely manner and can't easily visualize trends."
Baseline Value ($): "This limitation costs us $X in ______ [lost sales, extra costs, overstock, expedited shipping, factory overtime, etc.]"
Addressable Scope (%): "Some of that value is the nature of our business. But Y% could be addressed."
Solution Enabler: "With an enhanced analytics solution, we will be able to see the data in one place, identify trends, forecast more accurately, and make better decisions."
Improvement Range (%): "We predict a Z% improvement attributable to an improved business analytics solution."

Business Benefit = Baseline Value ($X) * Addressable Scope (Y%) * Improvement Range (Z%)
How You Communicate Is As Important As What You Communicate
When we're talking about how to make the business case for analytics, we have to talk about persuasion strategies. It's a fascinating topic on its own, but I caution you against going too far and reaching the point of manipulation. I don't want you to manipulate the decision maker — I want you to communicate your message. A fine line, yes, but still a line. Make sure you don't cross it.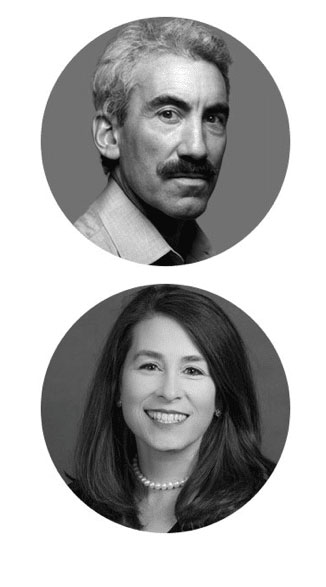 It is proven that people make decisions based on emotions over rational thought ("coherence"). George Loewenstein and Jennifer Lerner demonstrated this, and split emotions during decision-making into two:
Anticipated emotions (those that might occur depending on the future outcome of the decision)
Immediate emotions (those feelings in tandem with the autonomous nervous system that may or may not be related to the actual future outcome)
For example, someone choosing to travel on vacation may be afraid to fly. They are presented with statistics of air safety versus road safety. Because of their intense fear (maybe even an image of a plane crashing and exploding in a ball of fire), the immediate emotions may cause them to decide to drive. Even though, statistically, they are more likely to experience a future pain due to a car crash than a plane crash. You have to appeal to their emotions in order to elicit a response.
Loss aversion is another powerful framework to use when making your business case. If you frame something as what will be lost instead instead of what will be gained, that can motivate people to make a decision.

One more point on this section: Whenever possible, use dollars lost instead of percentages. It's more direct, paints a clearer picture, compared to a percentage. For example, which one of these scenarios would make you want to act more quickly?
When making your analytics business case, you could say "Do you know why almost 12% of our visitors abandon their carts during checkout? Neither do I, but I want to find out! I propose we buy a customer data platform to identify the problems. Once we fix them, we can expect to get back at least 2% in sales revenue."
Or you could say something like this, "Do you know why we're putting almost $10,000,000 in a bag and lighting it on fire every year? Neither do I, but I want to find out! I propose we buy a customer data platform to identify the problems. Once we fix them, we can expect to get back at least $2,000,000 in revenue."
A bit more evocative, isn't it? It still provides data points, but also elicits imagery and emotions. Again, you smelled smoke. Maybe that smoke was from a fire of Benjamins burning. It's our job to let the decision-makers know in a language that they can understand, and drives action.
Cross Departmental Collaboration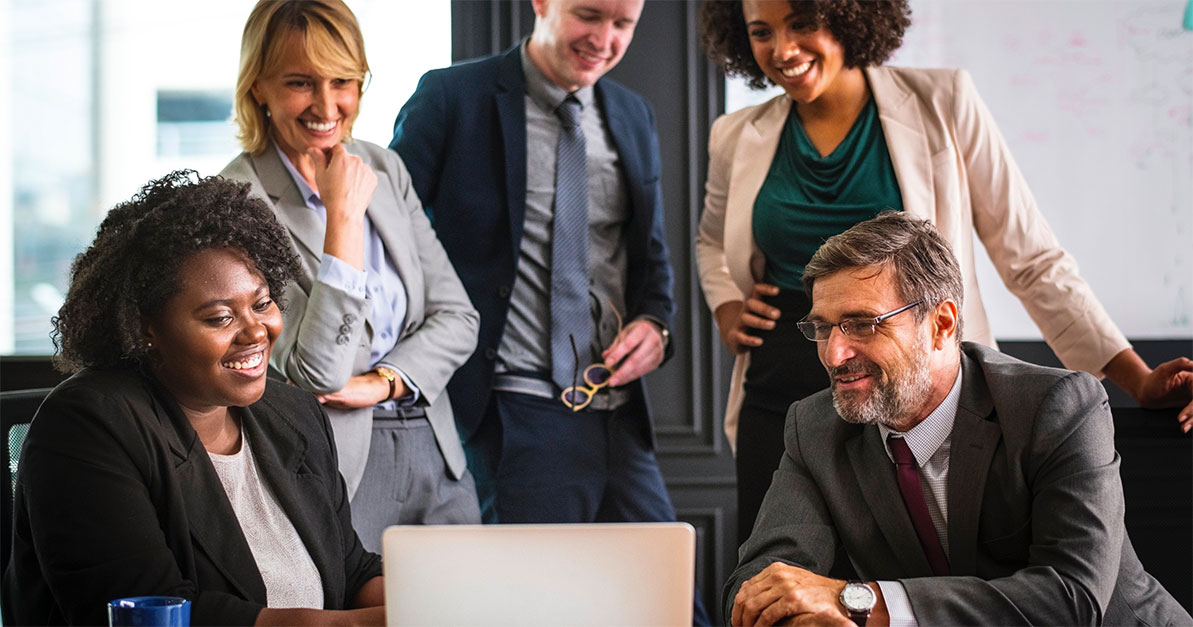 You may feel like you work in a silo. If you want to get your project approved, and be thought of as a leader, consider what steps you can take to break down those silos so that you are bringing solutions versus more challenges.
One of the unique things analytics brings to the table is that it can be valuable to everyone. Everyone needs data. Everyone needs to make decisions. Help them, and help yourself at the same time.
Find an executive sponsor with a pain point in one of your organization's departments, and build your case around how you can help. Show how analytics can solve their problem in a way that pays for the investment.
Following are some business units for which you might consider pitching an analytics business case:
Sales & Marketing
Supply Chain
Manufacturing
Procurement
Professional Services
Lay Out The Individual and Organizational Benefits
"Build a bridge and see it from their perspective."

Click & Tweet!
Human needs are complex at an individual level, but easier to predict at a group level. You can use a framework like Maslow's hierarchy of needs. Summarizing in practical terms. If you can learn a little about the individuals making up your audience, and whether they are aiming for a promotion, buying a new house, saving to send kids to college — then you can tie that in with your benefits.
Example
Jane Doe, VP of Marketing, and John Doe, Sr Director of Ecommerce are your audience. You know Jane has applied for the recently-vacated CMO position, and you know John has his eye on a new Tesla Model X with Ludicrous+ mode. Further, you learned that John's bonus is tied to an increase in cross-selling accessories in your organization's online store.
When you present your case to them, connect the dots of how the new analytics solution will give all of Jane's team accurate full-funnel attribution and increase cross-selling of accessories with a real-time recommendation engine for the online store.
Know your audience. Elaborating on the list of departments above, here are some examples of what each business unit cares about:
Sales & Marketing: Revenue up, lower costs of acquisition, higher order value.
Supply Chain: Reduce cost of logistics, just-in-time inventory (both from suppliers and to sales).
Manufacturing: Reduce manufacturing time, reduce defects.
Procurement: Reduce cost, consolidate suppliers, better visibility into spend.
Professional Services: Optimizing spare part availability, customer renewals.
Total Cost of Ownership (TCO)
How to calculate TCO is another article all by itself, and much can be found online already. In a nutshell, don't use the quote from the analytics platform vendor or service provider alone. That $250,000 annual subscription may cover the license cost. They didn't mention it takes $75,000 in services to implement plus three Full Time Equivalents (FTEs) to maintain the platform? Then $250,000 is not your real cost.
Here are a few things to keep in mind when calculating TCO:
License: Is this a recurring annual subscription or one-time perpetual license? Are there maintenance/upgrade costs for the license? Are they required or optional? How often do new releases launch?
Services: What is required to implement the platform? How about to maintain it and actually evolve it over time?
Hardware: Is any new hardware required? Maybe the analytics platform itself runs in the cloud and hosting is already included. However, do you need storage or other infrastructure for the data generated or the reporting needs?
Operations: Whether you need physical hardware or not, there may also be additional hosting/cloud costs — AWS, Microsoft Azure, Google Cloud Platform, etc. Not to mention backup and disaster recovery — especially if you demonstrate the business critical nature of your analytics solution.
FTE requirements: Do you have the skills in-house or do you need to invest in hiring/training/contracting?
You may be starting with a smaller analytics project to get some quick wins. However, if you're starting big, or as you scale your small project out, consider using a 3-5 year TCO horizon in your business case. Two good reasons for this are as follows:
The biggest expenditures will happen in the first year (maybe even first quarter or first month) and you want to show the value over time.
If you're looking to make a big impact, this is going to be a multi-year initiative and the organization will need to see that the value grows over time. It will help keep everyone on course.
Don't forget to calculate the retired costs (negative expense) from the old analytics platform. This will be money back to the organization. Ideally, the new analytics platform will demonstrate a lower TCO than the old one, but even if it doesn't, you'll want to be sure the business benefits outweigh the costs.
Time to Value — Expect (and Plan) for The Unexpected
Look, you don't have to be exhaustive here, but be reasonable. You don't want your entire analytics business case to be thrown out because the decision-makers think you're painting an unrealistically positive picture.
Be realistic — the purchase is the easy part. Once you own the analytics platform, build in time for implementation and execution. If it takes three months to implement, plan on 4-6 (minimum).
If your project is aimed at the Sales Department and your average sale takes three months, then after implementation is done, you'll need at least another quarter to start seeing results. And if your platform requires the sales people to change behavior, you need to factor in time for training as well.
In all, that might mean it takes another 4-6 months after implementation, so now you're estimating 8-12 months to start seeing value.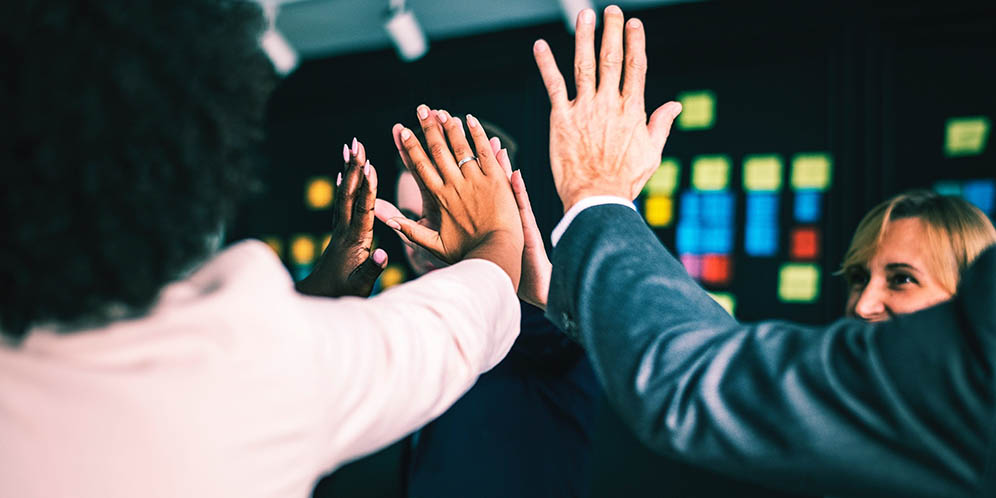 Bring It All Together
Remember when I said to start with the end in mind? This is where you're going to bring it all together. Restate how your analytics project will help achieve the business goal from the beginning.
End on the actionable next steps from the beginning. This should be a repeat of what you already told them, which will reinforce your message. You want to bring it back again and by repeating the next steps right after restating how your analytics project will achieve the business goal, it serves to motivate the decision-makers to take those next steps.
The next steps for you?
Look for smoke — Is there a gap in your analytics data? Is there something "unusual" happening on your site that you can't quite figure out? Does your team have a backlog of reports to deliver?
Follow the money — Find out who it is important to and what that person does.
Develop a hypothesis — How can you improve in a way that will deliver the most value to your organization?
If you want support with researching, writing, or learning more about how to make a business case for analytics, connect with me on LinkedIn.