Healthcare Analytics and HIPAA White Paper
Supporting Leaders to EVOLVE
Healthcare Analytics and HIPAA:
Ways to Minimize Risk and Ensure Compliance
Download the white paper now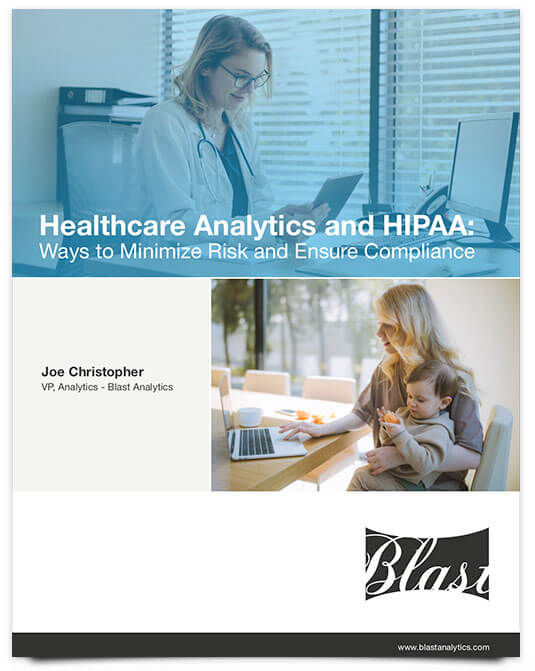 The rise in digital data and analytics adds complexity and risk for healthcare organizations. Those that don't comply with data privacy requirements, including Health Insurance Portability and Accountability Act (HIPAA), could face heavy fines, civil action lawsuits, and even criminal charges. Not to mention loss of patient trust.
This white paper, authored by Joe Christopher — Vice President, Analytics at Blast — will help you understand:
The value and benefits of leveraging digital data in healthcare organizations
HIPAA and associated risks of non-compliance.
Ways to assess your risk and ensure you have a compliance roadmap in place
How proper data usage, with testing and personalization, can optimize the patient experience
Complete our form above to download the white paper.