Analytics Blog
Supporting Leaders to EVOLVE

Why the Best SEO Strategy is Driven by UX
Do you know how your brand will be presented as the result of an organic search? Search results are often the very first touchpoint at the beginning of a potential customer's journey. Making sure they have a positive search experience from beginning to end is key to achieving and maintaining your position in the search results — not to mention acquiring repeat customers — and should be the foundation of an effective search engine optimization (SEO) strategy.
In fact, Google's search engine algorithms are designed to surface the results most likely to deliver a positive experience, based on user research and endless streams of data. Metrics such as click-through rates (CTRs), bounce rates, and page load speeds all indicate to search engines whether or not a web page is a good match for the user's search. In short, optimizing for search experience checks all the boxes: yours, Google's, and — most importantly — your customers'.
Search Experience Optimization: Prepare to Qualify
A holistic SEO strategy accounts for the ever-evolving search result types.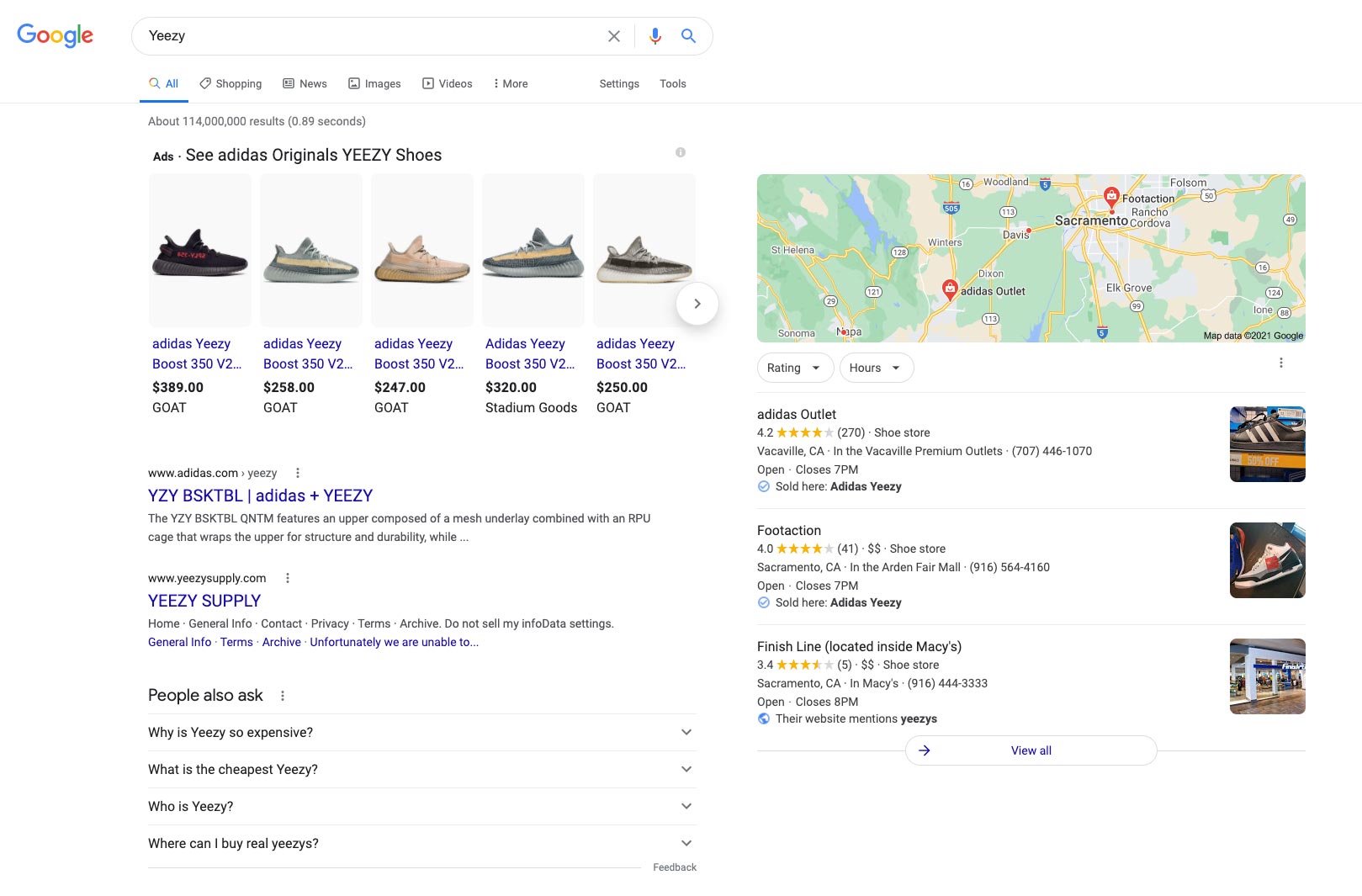 Because Google Search and other search engines are powered by machine learning and artificial intelligence, there's no way to guarantee placement on a search results page. Instead, optimization for a specific result includes meeting eligibility requirements to make sure a page technically qualifies for selection.
Eligibility is based on industry. For example, travel-based businesses can be eligible for results types that allow a customer to find flights or hotel rooms right on the search results page: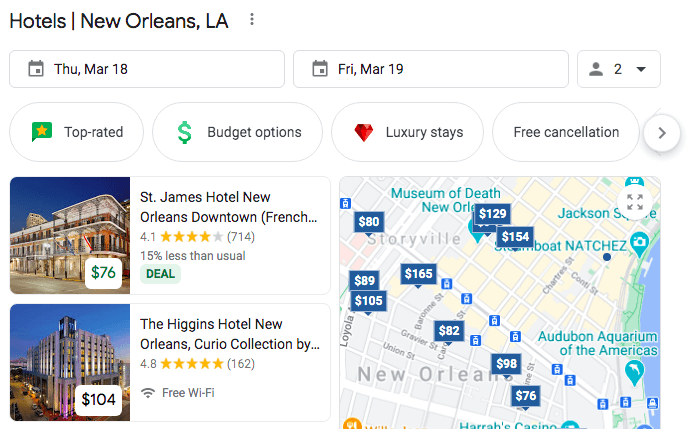 Google is constantly experimenting with search result types to improve the user experience (UX). That's why it's important to have an SEO strategy and action plan that can adapt to the rapid evolution of search technology to meet your business needs. Almost every organization could benefit from diversifying their SEO marketing strategy to capitalize on the range of current and emerging search result types.
Every organization could benefit from diversifying their SEO marketing strategy to capitalize on current and emerging search result types.

Click & Tweet!
SEO is Sad and Lonely Without UX
The idea of search experience optimization isn't new. SearchEngineLand published an article about it five years ago, but the idea hasn't widely caught on to the same extent as, say, link building, or avocado toast. The time has come to accept that SEO and UX are inseparable, and search experience is measurable with customer data.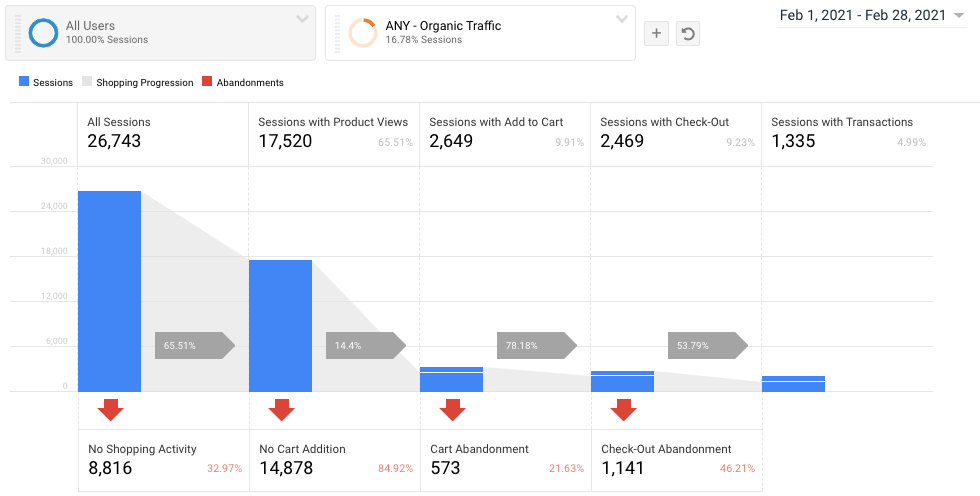 Even the fundamental concept of keyword research is based on discovery of which terms people are using to find your product or service; therefore, search volume is a customer data metric. But volume isn't the only factor in keyword selection; relevance is even more important.
Relevance is Relative
It's not enough to provide general information about a topic and expect it to rank for all loosely related keywords. For example, if your target keyword includes the word "compare" then that page literally needs to show a comparison between two or more items. Easily referenced tables or charts, or an interactive tool, can elevate the quality factor.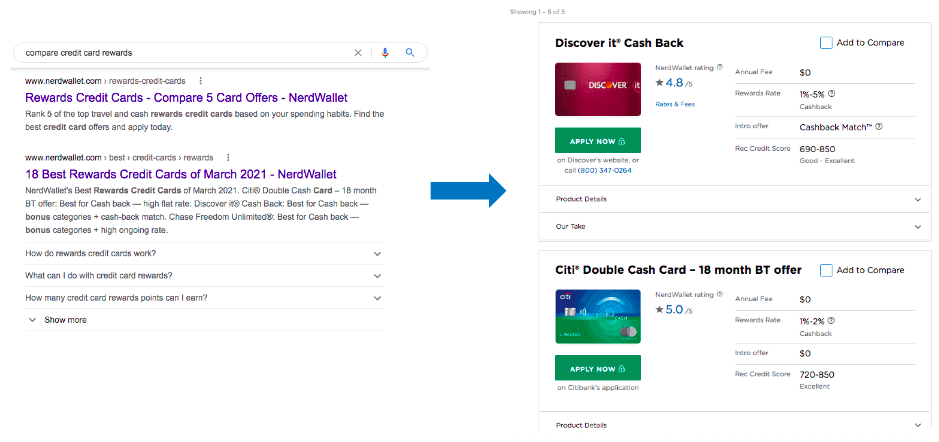 There are basically two stages of ensuring relevance:
Choosing keywords that are very specific to your offering and that your target audience members are likely to use in each stage of their journey.
Applying those words to the content/pages that best match each stage from the first step (search results) to the last (conversion).
Think of your pages as having a Quality Score, even though that metric is only officially associated with Google Ads. Quality Score for ad campaigns is determined by:
Expected click-through rate
Ad relevance
Landing page experience
Obviously, ad relevance isn't a factor when talking about SEO, but search appearance relevance is. Your organic placement on a search results page, whether it be a "traditional" blue line listing, video, knowledge panel, etc., it's basically a free ad. It's what you do within that space that determines whether or not a user will click through to your web page. Once there, it's important to provide relevant, useful, and original content. Bring in the creatives to turn it out.
Keyword Selection is…Key
Let's say you have an online store that sells roller skates (in which case, I'd like to meet you). The phrase "roller skates" is searched approximately 450,000 times per month. Does that mean it's the best keyword to target?
Possibly, on the home page, but that depends on what is currently showing up in search results. Because the phrase is so general, there's a mix of result types, including shopping ads, local skating rinks, and questions people ask.
A more strategic keyword choice would be a detailed phrase that closely aligns with the purpose of the page.

Here are some examples of other high-volume keywords and the page content they'd best serve:
"outdoor roller skates for women": a product category page
"angel dust holographic roller skates": a specific product page
"best roller skates for beginners": blog post
"roller skates vs. roller blades": blog post with video
"how to roller skate": blog post or web page with numbered steps; video is a big plus
Ideally, your online store would include several content types, and they'd each employ specific SEO techniques for the type of search results you'd like to get, using high-quality content, HTML, and structured data to optimize each page with related keywords.
A User's Journey on 8 Wheels
So, imagine I've searched Google for "how to roller skate" and am presented with a video entitled "How to Roller Skate with a Cat." Obviously, I have to click that and watch it, but then I'll probably go back to the search results and try again for something more prescriptive. Several other users have done the same thing, so Google learns that that particular video might not be the best result to serve up for "how to roller skate."
I search again, and this time I click on a video result that brings me to the web page where it's embedded. The video not only explains how to roller skate, but each step is included in the page copy where I can easily scan it. I bookmark this page for future reference, then click on link text that reads "roller skates for women."
After I click, I wait for the page to load but it seems to be stuck, so I go back to Google to search for "women's roller skates." The options presented include a link to your site, but since I already know there's a lag time, I click on a competitor's page. It loads quickly, and from there I may or may not click to a specific product and make a purchase. See how I'm choosing my own adventure?
The Customer Journey Isn't a Solo Trip
In the meantime, Google is collecting information on every little decision I make, as well as every little decision the other billions of users in the world make, and that data is used to determine when, where, and if your page will show up in future search results.
When, where, and if it does, this data can be found in Google Search Console (GSC) as Impressions. Between GSC, Google Analytics, and Google My Business, you can get loads of insightful search experience indicators, such as:
Which queries were used when your page appeared in the search results
The average position of your page's impression
How many users clicked on it, and the click-through rate
How many users clicked on rich results (e.g., videos, how-to steps, etc.)
Which pages on your site may have issues that impair mobile usability
Which pages on your site do and don't meet the standards for Core Web Vitals (e.g., speed, layout stability)
Which pages on your site get the most (and least) organic traffic
How much time an organic user spent on each page, and how many users left immediately
How many organic users completed a conversion, such as making a purchase, using a chat feature, or submitting a form
Which pages had the highest conversion rates from organic traffic
Which search terms were used to produce your business listing
How many people called your business, visited your website, or asked for directions after seeing your listing

A Word About SEO Analysis Tools
It's important to know that you can get a lot of useful information from SEO analysis tools like SEMrush, Ahrefs,and Moz Pro.
Each of them have evolved quite a bit in recent years, and each offers a wide variety of data. However, these tools use their own technology to crawl your site and draw conclusions based on machine learning. Unless you integrate or enhance one of them with an analytics platform, you won't know what activities are actually taking place on your site.
This is especially true of rankings data. All tools that track how your pages are ranking for specific keywords are using third-party technology (i.e., not Google's or other search engines'). The ranking data is collected from a certain place and time which might not align with your service area or target audience. That's why it's wise to also factor in analytics data, like impressions, CTRs, queries, and landing pages.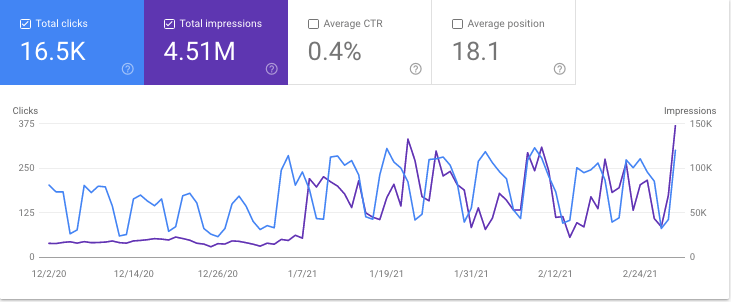 Analyze, Optimize, Repeat the Cycle
Another data type that's crucial to a truly holistic SEO strategy is third-party research into search appearance and CTRs by industry. As mentioned, eligibility for some search result types depends on the type of service or product offered. Before going all in on a result type just because it's there, it's a good idea to analyze what has worked, or not worked, in your industry — then improve on what your competitors have done.
An experienced analyst looks among multiple data sources for patterns and opportunities.

Click & Tweet!
An experienced analyst looks among multiple data sources for patterns and opportunities; identified opportunities can be translated into action by making changes to your site or business listing that makes them eligible to appear in the search results in the best possible way. Optimization. That's how it's done.