Analytics Blog
Supporting Leaders to EVOLVE

How Customer Behavior Analysis Can Be Like Jazz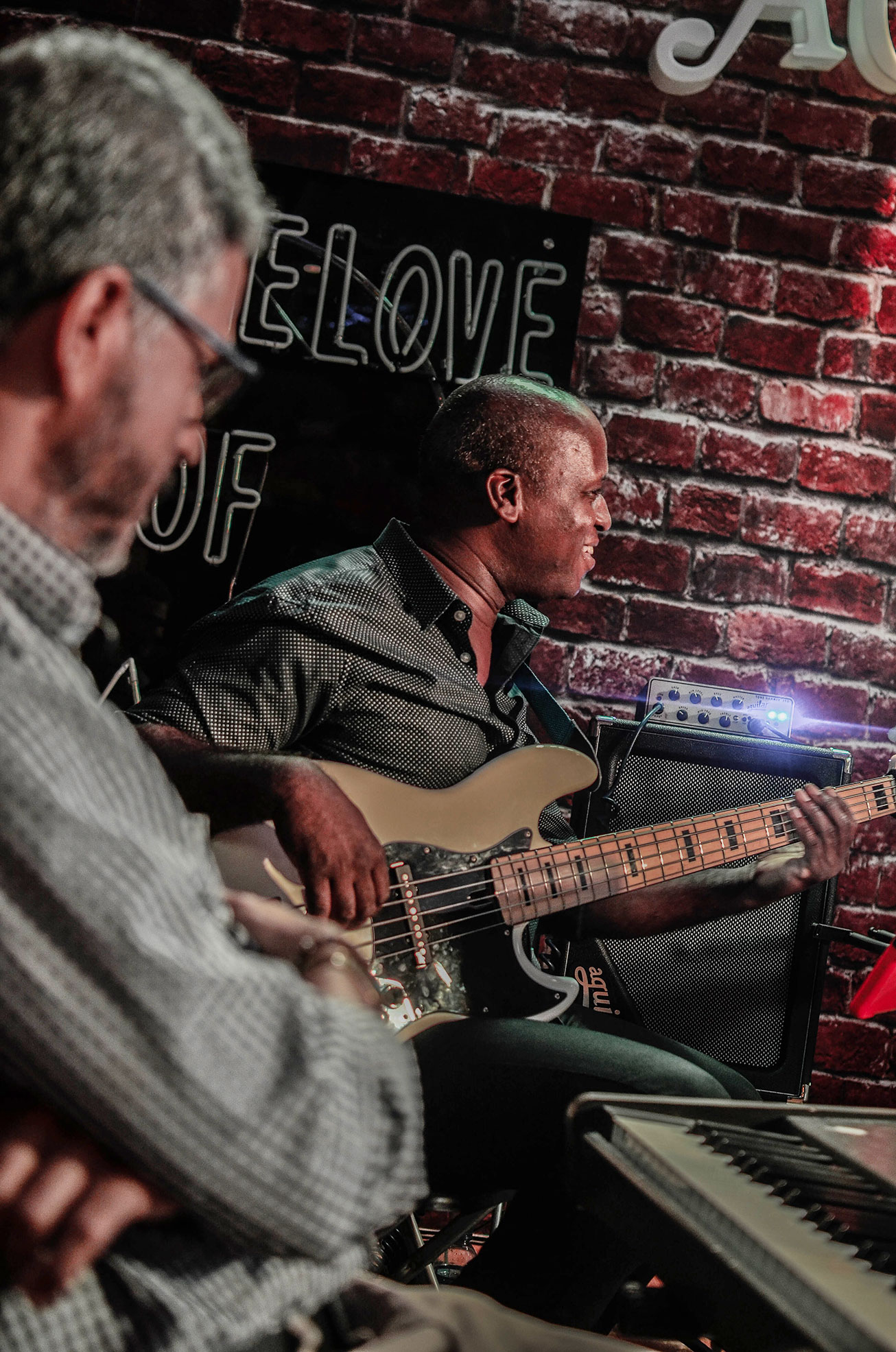 Since I was young, I've loved jazz. What I love about jazz is improvisation and the variety. Jazz has the ability to lift your soul or make you experience the lowest depths of misery. You can often hear "call-and-response" patterns in jazz, in which one voice, instrument, or part of the band answers the other. It's like this magical conversation happening in the sound studio, or live, that just flows.
Over the years that I've been in analytics, there have been many times I wished that one tool would easily answer another, as seamlessly as Miles Davis answers Cannonball Adderley on "Somethin' Else."
How great would it be if Qualtrics and Google Analytics really talked to each other?
Or, what if we could see what our users were doing just before they took a survey so we could really understand why they're unhappy with us? We wanted, but could not get, visibility into the customer. In order to truly achieve harmony in analytics, you have to understand how to best serve your end user. To do this, we must go beyond analytics and user testing — from data to actionable insights.
In order to truly achieve harmony in analytics, you have to understand how to best serve your end user.

Click & Tweet!
Fortunately, there are many tools out there now that do a lot of this heavy lifting we only dreamed of in the past. One tool-type, the session replay tool, has brought a lot of insights into the analytics world of customer behavior analysis over the past few years.
Quantum Metric: The Louis Armstrong of User Data

While there are a number of great tools out there, I have my Louis Armstrong. Louis Armstrong, arguably the greatest trumpeter of all-time, is my high watermark for jazz. I love Armstrong, the sound, the range, the personality, and above all his wide variety of collaborations over the years. My Louis Armstrong is Quantum Metric.
Quantum Metric lets you tap into information that can't be found elsewhere or user data that, on its own, isn't very powerful. Most digital analytics tools offer the "what" of a digital customer journey. A good session replay tool goes deep into customer behavior analysis to understand "why."
Quantum Metric's tool performs a full-session replay capture. This includes out-of-the-box anomaly detection metrics. Think Rage Click, Possible Frustration, Page Reloaded, Back Button Used, JS Error, API 40x, and many more.
Pulling in this kind of data allows you as an analyst to:
Squash bugs quickly
Support your customers
Identify user experience (UX) issues
Understand site performance
Observe the infamous rage clicker
That's wonderful, because a customer shouldn't have to click "enroll now" four times in a session just to sign-up for your newsletter. A customer shouldn't have to reload pages on your site just to checkout. Your customer shouldn't have to endure a long-running spinner on your mobile site for more than five seconds. Without session-replay tools, it's really tough to understand any of these pain points.
This is all great and helpful customer data analysis stuff that Quantum Metric does from day one. However, at this juncture, we're still just the lonely jazz guitar soloist playing in the subway. How do we elevate our game and become an epic band playing for thousands?
In a word: integrations.

The Bridge of Customer Behavior Analysis
Integrations are something that Quantum Metrics excels at. Integrations are what bring you harmony between tools. Quantum Metric works beautifully with both Adobe Analytics or Google Analytics, and they are viewed as complementary. The differences between Quantum Metric and tools such as Adobe Analytics and Google Analytics are important. Session-replay tools give you real-time insights into behavioral and technical data. Quantum Metric is special because it bubbles up the key trouble areas in the section called "opportunities." These are the top things that impact your users and revenue. Additionally, the list of available integrations is long.
Let's talk about three of the integrations I've found most useful.
Integrations are what bring you harmony between tools.

Click & Tweet!
Qualtrics – Voice of Customer The Way It's Meant to Be
My favorite integration with Quantum Metrics is Qualtrics, which may have to do with the many years I spent doing both digital analytics and market research. I love that Qualtrics so seamlessly works with Quantum Metric. You have the ability to drill down in your customer behavior analysis and view sessions of everyone who was dissatisfied (or satisfied) with your site. You can pinpoint open-end comments and go directly to that user's session. The ability to identify serious issues from surveys faster is a game-changer. Also the ability to give visual context to your team is truly powerful. You can now identify user friction from surveys and quantify its impact immediately.

Optimizely – Truly Understand Your Audience
The Optimizely integration enables you to prioritize what, where, and when to test. Quantum Metric surfaces areas to test with actual dollar values assigned to each opportunity. Finally, you can understand exactly why a test variant won or lost. Beyond that, you can also see in real-time, bias (errors or performance issues) that could be influencing your test outcomes. All Quantum Metric events and errors stream in real-time to Optimizely and can activate a modal to present to the user as needed. These modals are triggered based on specific customer behavior.
Imagine one of your customers may abandon their booking after several attempts to enter a discount code on your travel site. In this case, Quantum Metric can activate an Optimizely modal with a new and different discount code based on the customer's frustrated behavior. The net result is a happy customer and a new booking.

Tealium – Dig Deeper
By having technical and behavioral user data available in real-time, Quantum Metric enables Tealium AudienceStream to build a relevant audience for retargeting. By integrating Quantum Metric with Tealium AudienceStream, you can build out personalization and feedback intercepts.
In previous blog posts, we talked about the importance of customer data platforms (CDPs). CDPs efficiently aggregate and unify user identity and behavioral user data. The Quantum Metric and Tealium integration has automated the capture and assignment of workflows of value to the user as well as the necessary next step. No more guesswork in your customer behavior analysis.
Suppose your user exhibits frustration (frustration indicated and rage clicking seen). As a result, an appropriate Tealium badge is assigned in real-time (e.g., Rage-clicker, member of the loyalty club, high-income customer). Next, you personalize for this user with an AudienceStream badge. The net result is when your customer displays traits of frustration, an attempt is made to recover their session with an on-screen prompt.

Quantum Metric Jams with Other User Data Tools
Quantum Metric integrates very well with other analytics tools such as Google BigQuery and business intelligence tools such as Looker. If you really want to get your hands dirty, this is a great opportunity to extract and manipulate the data as well as tie it all together for your end client.
Customer behavior analysis has its challenges. Customer feedback can be vague. Averages pulled out of Adobe Analytics or Google Analytics are just that: averages. A/B testing can be biased. Let's face it: anything looked at in a silo is only part of the picture. Session-replay, integrated with the other tools in your tool belt, makes you a more powerful analyst. Pairing the qualitative and the quantitative is the big picture in action — it makes something totally fresh and new.
Session-replay, integrated with the other tools in your tool belt, makes you a more powerful analyst.

Click & Tweet!
I have 11 versions of the jazz standard "Body and Soul" on my iPhone 11. They're all wonderful and all different. Jazz is about taking the familiar, like a popular song, and turning it into something new. Quantum Metric enables you to take all your tools and get them working in beautiful, analytics harmony.