Analytics Blog
Supporting Leaders to EVOLVE

Get the Complete Story with Big Data Analytics
YES, Big Data is an OVERUSED BUZZWORD, but there is truly real value to be had even by small organizations.
Big data helps you see the complete story by aggregating data from different sources like web analytics, social, customer and location data. Big Data Analytics is getting easier, less expensive, and more likely to accelerate business understanding than ever before.
Big Data is typically associated with Enterprise Business Intelligence (BI) and Data Warehousing, which is synonymous with:
Big Cost
Big Complexity
Big Risk
Previous Business Intelligence and Data Warehousing initiatives have been failing as they take many months or years to yield quantifiable benefits for organization stakeholders. Not so anymore, you can literally gain insights the same day or at least within weeks.
Why Big Data?
Data is growing at an explosive rate! A sign of this for many of our clients is the level of sampling they are hitting in Google Analytics that is reducing the value of the data when analyzed over long spans of time or with segmentation applied.
Then there is our Clickstreamr tool that collects an immense amount of data at the hit level, so you can follow users' every click in their path (or stream). Plus, if you add other data sources, it gets really BIG.
Tell a more complete story
Big data is more than just a lot of data. It is really about telling a more complete story by adding context to data. For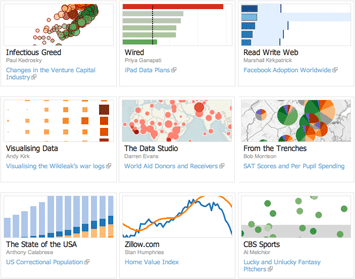 example, if you add CRM data to your web analytics data you might identify that your long known high value user group are all women who live on the west coast between the ages of 30-45, that spend a lot of time on Pinterest and Facebook.
Now you are armed with the knowledge of how to effectively target and acquire more of these high value customers.
Companies like Tableau and Google are bringing more powerful storytelling tools (i.e., Big Data Analytics) to the masses. Tableau offers a visual analytics software solution that is priced annually under $2,000. And Google offers their BigQuery tool, which allows you to be analyzing your data within minutes, and it will meet any budget.
What is Big Data?
Big Data is data that becomes difficult to connect, process and manage, especially with traditional relational databases due to the fact that Big Data is often a mix of structured, semi-structured, and unstructured data. When speaking of Big Data, Gartner Analysts aptly broke it down into the 3 V's that differentiate it:
Volume – the (large) amount of data
Velocity – the (high) speed of data generated
Variety – the (many) types and sources of data
As we mentioned, most businesses are creating a tremendous volume of data every day, and in many different locations. Here are a number of sample data sources/types that organizations could potentially collect and aggregate for big data analytics:
web analytics
mobile analytics
device/sensor data
customer data (CRM)
unified enterprise data (ERP)
social media data feeds
accounting systems
point of sale systems
merchandising systems
consumer data (such as Experian, D&B or census data)
internal company spreadsheets
internal company databases
location data (spatial, geolocation/GPS location)
weather data
But don't go overboard with the limitless sources of data. Keep focused on what is relevant and start small. Starting with 2-3 data sources (e.g. web analytics, consumer data and CRM) is often a good introduction that will provide valuable insights. After your initial foray into Big Data Analytics, you can start adding data sources to advance your analysis (and expand the story you can tell).
To geek out more on the nitty-gritty of Big Data, check out Wikipedia's Big Data page.
Benefits of Big Data
Big data provides a forward looking approach to identify and capitalize on high value opportunities. Big data is for you if you want to:
add context to data get a more complete story

make better (data-driven) business decisions
minimize business risk
be first to market with solutions
develop more precisely tailored products or services
be better prepared by anticipating customer needs and wants
adapt quickly to market conditions
be proactive on real-time data trends and predictions
build a more accurate LTV (Lifetime Value) and map that to customer types
look at even longer and more complex attribution windows (with clickstream data)
visualize complex website navigation patterns by segments and improve upon your funnel (with clickstream data)
Not for everyone…
Keep in mind that Big Data Analytics is not for everyone. If you haven't setup and started tracking goals in your analytics, or your aren't already taking advantage of attribution modeling, remarketing and advanced segmentation…then you likely aren't ready for Big Data.
If you are pushing Google Analytics to its limits, especially due to sampling; then you are ready to dip your toes in the water.
Entry Level Big Data Solutions
There are a number of Enterprise level big data solutions from organizations like Oracle, SAP, IBM, EMC, and HP. However, the audience for this article is geared toward small to mid-size organizations that are looking for entry level big data solutions. Below we will discuss exporting analytics data and share two relatively inexpensive solutions to get you started with big data analytics.
Exporting Analytics Data
Digital analytics is the core data for most organizations these days. The future is definitely working with unsampled data, combining it with other data sources, and using more sophisticated tools like Tableau to analyze it. Google Analytics is great, but the insights you can gain will only go so far.
The first step in aggregating data is often the process of exporting your digital analytics data.
If you are a Google Analytics Premium customer, this will be easy moving forward, as Google Analytics Premium is integrating natively with BigQuery to help enterprise organizations facilitate big data analytics. (Want to learn more about data analysis and integration with BigQuery? Check out this video from Google I/O.)
Don't fret if you are a Google Analytics Standard user. We have developed a tool to export your unsampled data from Google Analytics and push it to BigQuery (or other databases/tools for big data analytics analysis).
(Note: You might be aware of other tools that export unsampled data. The difference is that ours actually works. As a Google Analytics Consulting Company, we often have to help clients export unsampled data for reporting purposes. When we kept having problems with other tools we had to create a reliable solution.)
Once you have exported your analytics data, you are ready to import it into a Big Data Analytics tool for storage, processing, and/or visualization. This brings us to our favorite entry level big data solutions.
Google Big Data Solution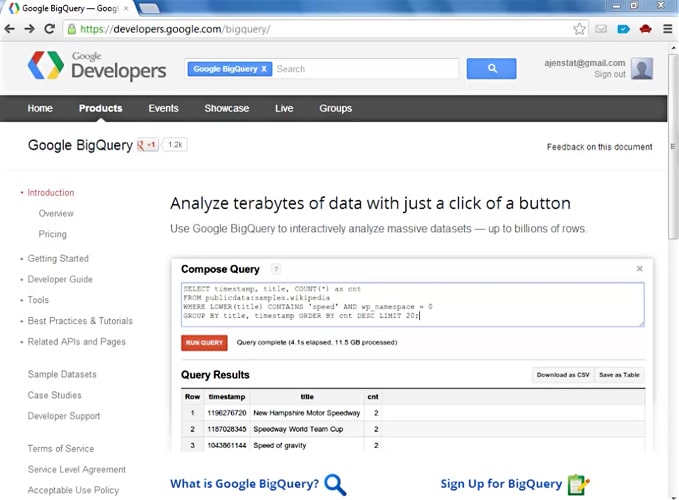 Google BigQuery is a web service that lets you perform interactive analysis of massive datasets—up to billions of rows. It is easy to use and allows savvy users to tap into powerful data analytics on demand.
With affordable on-demand pricing you can start storing and processing your big data queries for less than a couple hundred dollars a month. In fact, the first 100GB of data processed per month is at no charge. As your needs grow, you can scale up and pay for the increased data and processing as you go. The great news is that BigQuery makes Big Data storage and processing accessible to anyone.
Tableau Big Data Solution

Tableau offers 4 powerful features (and more) to facilitate big data/predictive analytics:
A Data Analyst is the Key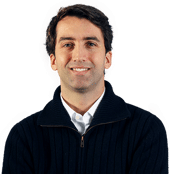 To take advantage of Big Data an organization needs a data analyst who knows where the disparate data is located, and be empowered with the tools to connect it.
When a data analyst can extract and combine data for analysis using BigQuery or Tableau, they will be able to uncover hidden patterns in large data sets. This is the crux of big data analytics. It empowers decision makers to make better decisions, and often leads to the identification of more granular data segments.
With this new knowledge of how different users interact with your site you can create new advanced segments in Google Analytics and perform higher value analysis of your website/marketing activity.
Hidden Stories
Your disparate data has hidden stories wanting to be told. Start combining your data sources like web analytics, CRM, social, location data, and more. This will add context to your data and allow you to see a more complete story in your data that is sure to give you a leg up on your competitors.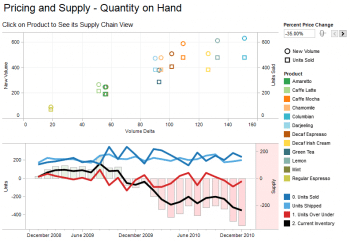 To illustrate, aggregating social, location, customer and/or sales data via big data analytics, could allow you to spot a trend on social media in San Francisco, California that enables you to take advantage of increasing customer demand by increasing inventory in that specific geographic area.
Just don't forget the golden rule of Big Data Analytics: Focus…on answering the right business questions, at the right time.
Hope you enjoyed this post…if you did please share it, like it, and +1 it. Don't hesitate to ask questions and keep the conversation going!