Analytics Blog
Supporting Leaders to EVOLVE

Top Customer Data Platform Trends for 2021
Unique doesn't even begin to describe what we experienced in 2020. While it felt like we were already living in a primarily digital world, COVID-19 has changed how we all live, work, and shop. Retailers, healthcare, educators, the public sector, and nearly every other industry was forced to dramatically accelerate their digital transformation strategies.
This is a permanent shift that will never fully be undone. (Personal note: I grew up in Canada, and I'm confident that kids won't get to enjoy snow days like I did growing up, as virtual schooling has ruined that.) This quick shift to digital has created massive amounts of customer experience data along with a higher demand to understand your customers and react in real-time.
This is where a customer data platform (CDP) becomes your golden ticket.
Where CDP Technology is Heading in 2021
CDPs have become much more common over the last couple of years. The digital transformation that all industries have experienced in 2020 has really made them an essential part of your tech stack. Now that CDPs are becoming more common and accessible, I wanted to put together a list of the top five customer data platform trends in 2021.
1. More Mergers and Acquisitions
Traditionally we've seen marketing cloud and customer relationship management (CRM) vendors acquiring existing CDP platforms. That changed a little bit this year when Twilio acquired Segment in October for $3.2 billion. Twillio is a cloud communications platform that provides APIs to enable communication across channels and platforms, resulting in vast amounts of customer engagement data. Now with Segment's platform of services in its portfolio, Twilio will be able to provide better insight into end-user engagement and allow marketers to provide more timely communications. I think this is just the tip of the iceberg when it comes to acquisitions. With marketing cloud entering the space and existing pure-play CDP platforms including more built-in activation services, we'll see vendors on the activation side, such as optimization and marketing automation platforms, look for merger and acquisition opportunities.
Gartner is predicting that by 2023, "70% of independent CDP vendors will be acquired by larger marketing technology vendors or will diversify through M&A of their own to enter adjacent categories such as personalization, multichannel marketing, consent management, and/or MDM for customer data."
In my opinion, solutions most likely to join the CDP space include: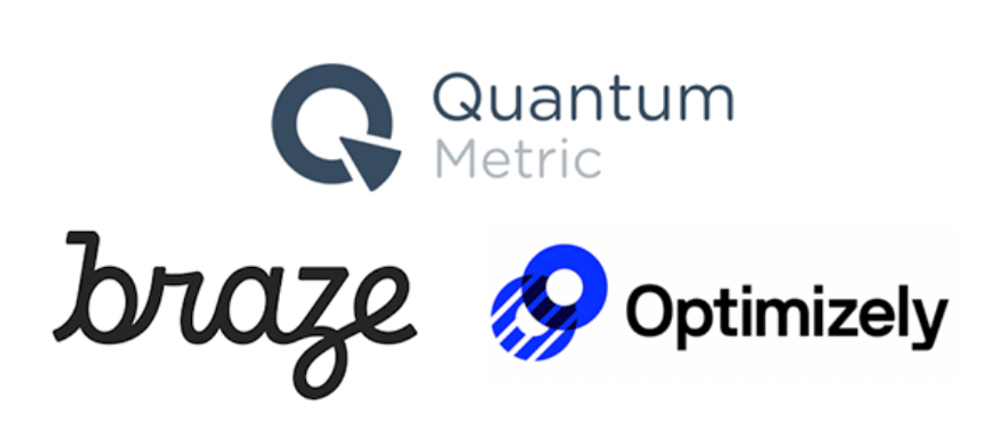 2. Focus on Optimizing the Customer Experience
By the end of 2020 most of the major CRM and marketing cloud vendors had jumped into the CDP space. This includes Adobe, Salesforce, Microsoft, Oracle, and SAP. Keep in mind, these tools provide optimization and marketing automation capabilities in a single stack. Many of the established CDP vendors, including Lytics, Redpoint Global, and BlueConic, already have some built-in personalization and campaign orchestration capabilities. I anticipate another customer data platform trend will be the leading pure-play CDP vendors continuing to enhance their testing and personalization offerings in 2021. One of the key benefits of built-in functionality is that it's one less technology in your marketing stack. This reduces costs and eliminates the need for customer data integrations. The lack of proper integration can keep most companies from delivering a real-time one-to-one customer experience.
3. The Rise of Customer Data Platforms within IT
While there are numerous benefits to marketing teams, customer data platforms can also provide value across the organization, including information technology (IT) and data teams. A CDP can help break down data silos by combining data that is housed across multiple systems and tools. Identity resolution is core functionality and the most compelling feature for IT teams. The ability for CDPs to stitch known and anonymous customers across data sources and devices is a difficult feature to replicate. CDPs not only have the ability to ingest data, but also can send it out to other systems, providing syndication and synchronization capabilities. Customer data platforms will not replace data lakes or data warehouses, but when combined, a CDP and data lake will provide better customer data across the enterprise. A data lake is a primary source of data for a CDP and can resolve identity, provide decisioning, and enrich data in your data lake.
4. Better Insights with Artificial Intelligence (AI) and Machine Learning (ML)

As incoming data grows, so does the complexity of managing it and finding insights. Many customer data platforms already include built-in artificial intelligence (AI) and machine learning (ML) capabilities that use customer data to predict future behavior. Tealium launched its data-driven prediction tool this year, Tealium Predict ML. This tool combines a user-friendly interface with advanced functionality designed to allow data scientists or analysts to tweak models. These smart recommendations provide automation with the ability for configuration. Typically CDPs require dedicated resources, and even with those resources, you're likely to miss some opportunities. This is where AI and ML will provide the most value. Another customer data platform trend for 2021 is that CDPs are going to get better at automating processes and revealing the relationships between customers and their journeys.
5. Focus on Data Privacy and Compliance
"90% of consumers are willing to share behavioral data for an easier shopping experience."
Your customers crave personalization, but marketers need to be respectful of their communication preferences and data privacy. Building better data governance around data privacy and customer communication preferences can help build trust and loyalty with your customers. Whether you're in a highly regulated industry or simply need to comply with California Consumer Privacy Act (CCPA) or General Data Protection Regulation (GDPR), a customer data platform can help you adhere to data privacy regulations while improving customer experiences. When you consolidate data into a single customer record, it makes it easier to enforce across channel communication preferences and automate "right to be forgotten" requests. These types of use cases can save businesses thousands of dollars in operational costs or compliance fines.
Building better data governance around data privacy and customer communication preferences can help build trust and loyalty with your customers.

Click & Tweet!
For highly regulated industries such as healthcare, government, or financial services, true one-to-one personalization may seem out of reach. There are single-tenant solutions such as Tealium Private Cloud, which provides better data control across the marketing stack. In 2021, we'll see a customer data platform trend of CDPs doing a better job promoting how they enable privacy and compliance use cases.
Get Ready for the Future
The CDP industry has been expanding and developing for years, and 2021 will be the year of maturity. If you've been waiting to invest in a customer data platform, the market has finally reached a point of maturity, offering competitive solutions from a variety of pure-play and enterprise-grade vendors. As COVID-19 continues to force every industry to accelerate its digital strategy, leveraging your customer data will be critical to enabling the personalized experiences your customers expect. You can increase your competitive advantage by being ahead of the curve and planning for what's coming.