Analytics Blog
Supporting Leaders to EVOLVE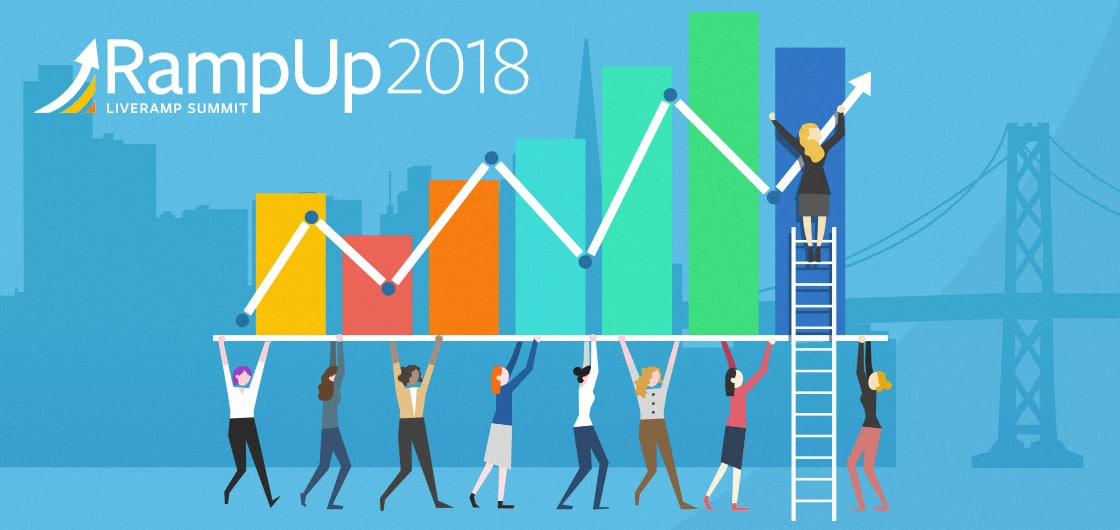 Women In Analytics Excellence at RampUp 2018

This post is dedicated to Women in Analytics, and specifically dedicated to: my sweet daughter who is proving how smart she really is (reducing her internal self-defeating conversations); my wife, who is having much success in pursuing her passion for painting; all of the impressively talented women making their mark at Blast; and the many wonderful friends and family who have made their mark on me, including my mom. I miss you and think of you everyday, Mom! I am doing my best to make my mark in your honor.
A woman narrowly missed becoming the first female president in 2016.
Junko Tabei was the first woman to climb Mount Everest, all the way back in 1975.
Women being awesome and doing amazing things isn't new!
Marie Curie won the Nobel Prize in Physics in 1903 is the only woman to have won multiple Nobel Prizes.
Irena Sendler single-handedly risked her life to save 2,500 Jewish infants during WWII.
Amelia Earhart became the first woman to fly across the Atlantic Ocean in 1928.

Not only can women do what men can, they are often better. In fact, the impressive women panelists at LiveRamp's RampUp 2018 inspired me to write this post. Making it even more poignant, the day I returned from the conference and decided to share my thoughts is International Women's Day.
Impressive Women of RampUp 2018
First let me say that I was not impressed by the fact that these panelists were women. I was impressed by all of them for their contributions. They were by far the most insightful contributors in many of the sessions that I personally attended. They inspired me and motivated me to take ACTION. Then it dawned on me that the majority of those that moved me at RampUp 2018 — were women.
Without further ado, here are the women that inspired me to be better, dig deeper to make my mark, and EVOLVE.
Partner
Bain & Company
Session: Make Room, Agencies: Consultancies are Making Their Move
Laura masterfully used an analogy from the Disney movie, Moana, to teach us how Maui (from the movie) is like a consultant to help Moana make the treacherous journey across the ocean, even when the final destination is uknown.
Start small then Scale. Laura passionately shared tips on how to be the right guide, break bigger challenges down into smaller pieces that are easy to tackle, test something small to develop muscles, reduce risk, and then expand to the entire organization. She also covered how to properly support a client: hands-on doing everything for the client, collaborating hand-in-hand, or leading strategy and allowing them to execute; facilitating the execution, and eventually ensuring you enable the client to manage and sustain the effort long after you are gone since you set them up for success.
Consider Long-Term Metrics like LTV. Laura emphasized maintaining an accountability to ROI while also having a long-term view toward sustainable success such as LTV (Life Time Value), versus short-term metrics such as CPC (Cost Per Click).
At Blast, we agree with this and foster this approach with our clients, as well. In fact, Laura was so impressive that one of our team members said if they weren't working for Blast, they would want to work with her at Bain.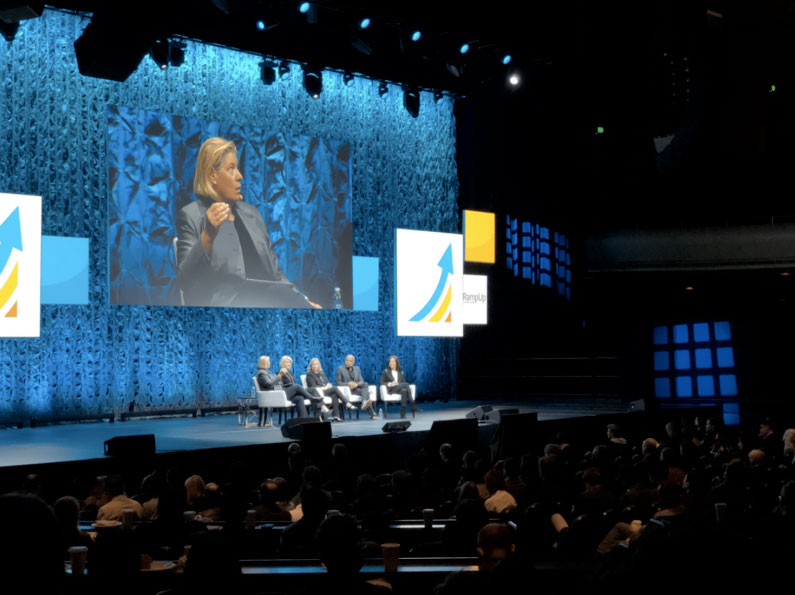 Global Chief Data Ethics Officer
Acxiom
Session: It's About More than Just Privacy: Trust and Ethics
GDPR (General Data Protection Regulation) is about consent and transparency. It drives internal accountability and conversations. It's an opportunity to build trust!
Governance happens at the code level. Sheila shared an example of how inspectors will come to review the code of an organization that isn't following regulations. She stressed the need to proactively question and expand the definition of what is considered PII (personally identifiable information) in the US.
We agree with Sheila and others to quickly change the focus of GDPR into a positive light that focuses on being proactive for people's benefit. Think users first, and remember that you too are a user!
Chief Privacy Officer
Adobe
Session: It's About More than Just Privacy: Trust and Ethics
Alisa shared her thoughts on experiential privacy, shifting attitudes toward data due to generational differences, and how consumers (especially millennials) are more empowered to come together on social media in an effort to weaponize and stand up against what they feel is wrong (e.g. social deletion campaign).
And I especially loved her quote:
Good privacy, privacy by design, is good business

Click & Tweet!
Deputy General Counsel and Chief Privacy Officer
Chronicle Security
Session: It's About More than Just Privacy: Trust and Ethics
Laura reminded us with deep conviction that there is absolutely NO SEPARATION between doing business and privacy. Ethics, privacy and customer trust must be at the forefront.
Just to get you thinking, did you know you are being identified (to what extent varies) and tracked by marketers by your mobile device (i.e. phone location tracking) in local malls? You didn't opt-in for this, and the fact that you didn't is the disturbing part. Initiatives such as GDPR should help foster a more user-friendly environment where consent is necessary and/or you are aware of how you are being tracked and targeted. Read more about how location targeting goes further with Device ID.
Head of Partners and Alliances
Marketing Evolution
Session: Attribution: the Key to Keeping and Growing Your Budget
Even though she could barely speak due to her cold, Christine's words were powerful in sharing her passion for keeping the consumer at the core of analytics and touch point optimization.
There's no reason not to use a person-based solution.
Moving toward full path measurement to create better experiences. In people-based marketing and measurement (cross device) it isn't 100% accurate on a high percentage of your audience. Thus, in your attribution approaches, resolve down to who you know and scale it back to the entire population.
Use traditional MMM (Marketing Mix Modeling) as a once-a-year check to evaluate (and forecast) the impact of various marketing tactics, on top of the always-on-people based marketing approach.
Be careful of not overly focusing on acquisition. You need full lifecycle KPIs, including acquisition, retention, upsell and cross-sell. Christine believes that the end of last click and cookies are coming within 2-3 years — although Phil McDonnell from Google disagreed and said cookies will be around for a long-time. I'm curious to see how this works out considering the strong rise of people-based marketing solutions, such as LiveRamp IdentityLink.
Global Director, Performance Media, Content & Partnerships
Ancestry
Session: Attribution: the Key to Keeping and Growing Your Budget
Lindsay was another confident, strong, poised and passionate moderator who did a phenomenal job facilitating the conversation on attribution.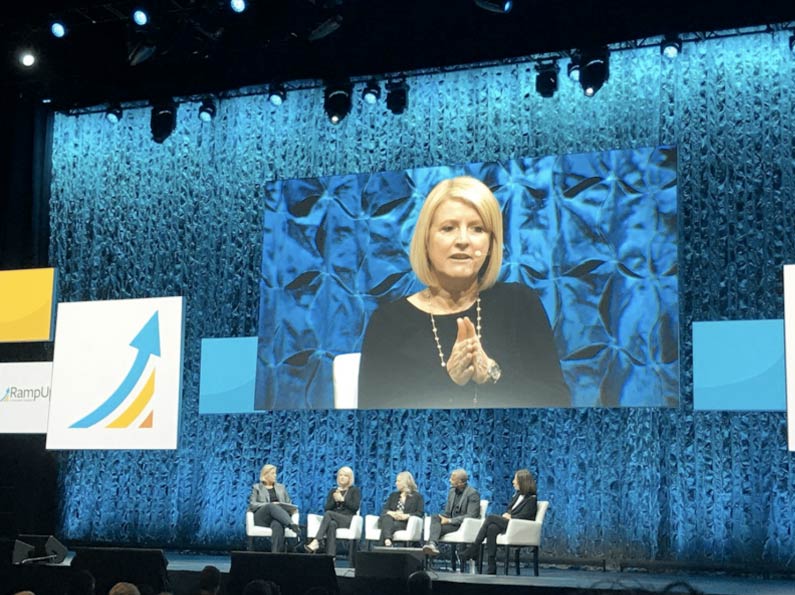 Senior Advisor
Acxiom
Session: Opening Keynote: The Vision of the CMO in Today's Digital Ecosystem
Laura demonstrated impressive poise and moderation of this Day 2 Opening Keynote that left all of our team members inspired and fired up for the remainder of the day.
CMO
Cisco
Session: Opening Keynote: The Vision of the CMO in Today's Digital Ecosystem
Agencies need to get into the 21st century. It's still the same process that we went through in the 1980s.

Click & Tweet!
Karen has been recognized by Forbes as one of the World's Top 10 Most Influential CMOs. I am likely in the Top 10 of Least Influential CEOs, so I am highly impressed by her accomplishments at such a large and respected enterprise organization.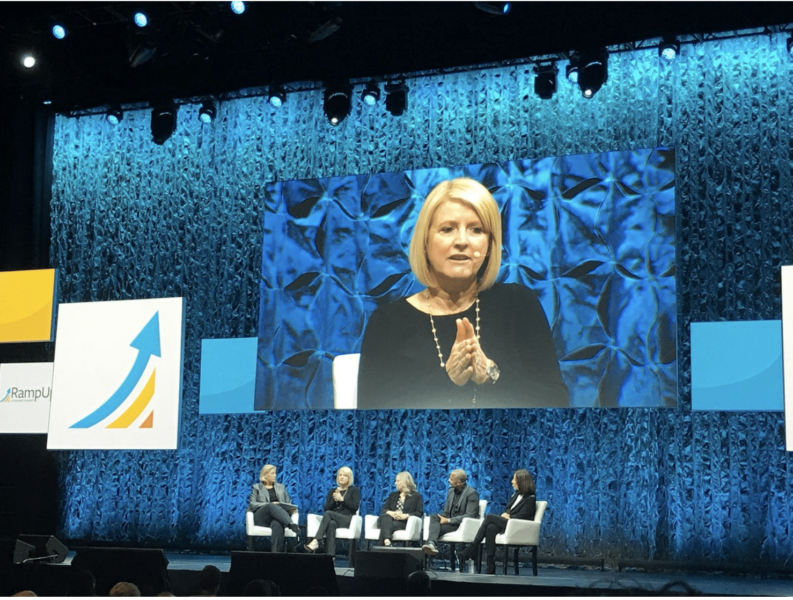 CMO
TripAdvisor
Session: Opening Keynote: The Vision of the CMO in Today's Digital Ecosystem
During the speed round in the final minutes of this keynote, Laura Desmond posed the question; "What is the future of marketing?" "Diversity." Awesome answer, Barbara!
CEO & Co-Founder
Boon + Gable
Diane shared her experience from her journey in how they are creatively reinventing the frustrating process of shopping for clothes by combining algorithms with style experts that visit customers in their home. I found it intriguing and inspiring how such a small marketing team was accomplishing so much with creative ideas (such as going retro with handwritten "thank you" notes, in-store event marketing) and taking on such an ambitious industry disruption objective.
The Takeaway
Above, I have shared some cursory notes on what was discussed, but it was hard to identify who was the source for all the information I wrote down. If you have more, please share. And if you know one of these women, please ask them to share more of their thoughts in the comments.
There were additional speakers who inspired me, and I'm sure other attendees. I wasn't able to make all the sessions, so I invite you to add your comments about anyone who motivated you at RampUp 2018.
I believe we all can do a better job of encouraging women's involvement, leadership, and support to foster equality. Please share your stories on specific women who deserve recognition, as well as your thoughts on supporting women in analytics (#WiA), women in STEM, and International Women's Day (#IWD2018) — and why it is important to you. (Even if they are outside the workplace, such as mothers who influenced you to be your best!)
If you haven't read our earlier post on supporting women in analytics and marketing, I encourage you to do so. It highlights the importance of this topic, as well as a few women who make their mark at Blast. We are proud of their impactful contributions to our company, clients, industry, and community.
Keep being awesome, women. Be strong. Be fierce. We support you.