Analytics Blog
Supporting Leaders to EVOLVE
Seven Great Enhancements to Google Analytics with Greasemonkey Plugin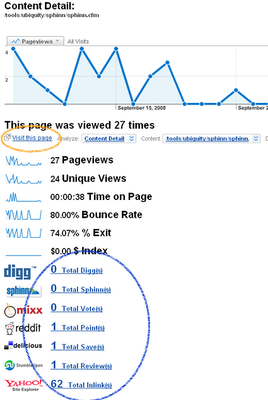 Looking for ways to easily enhance Google Analytics?
While reading news in my Web Analytics Association I stumbled across this great article "Social Media Metrics Greasemonkey Plugin For Google Analytics" that enables you to add social metrics to your content detail reports. (See example Google Analytics screenshot to the right)
Plus, I then found the Better Google Analytics Extension for Firefox. See below for some of the cool things it can do.
7 Great Enhancements using the "Better Google Analytics Firefox Extension"
Auto Access Your Google Analytics Account
Cleaner Profile Switching
Export To Google Docs from Google Analytics
Google Analytics Absolute Conversion
Google Analytics Advanced Date Selection
Google Analytics Table Sorting
Social Media Metrics
Here is a screenshot of the Firefox extension options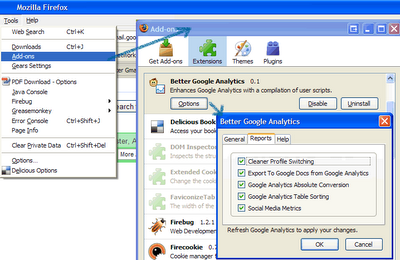 Learn more and get the Better Google Analytics Extension Now