Analytics Blog
Supporting Leaders to EVOLVE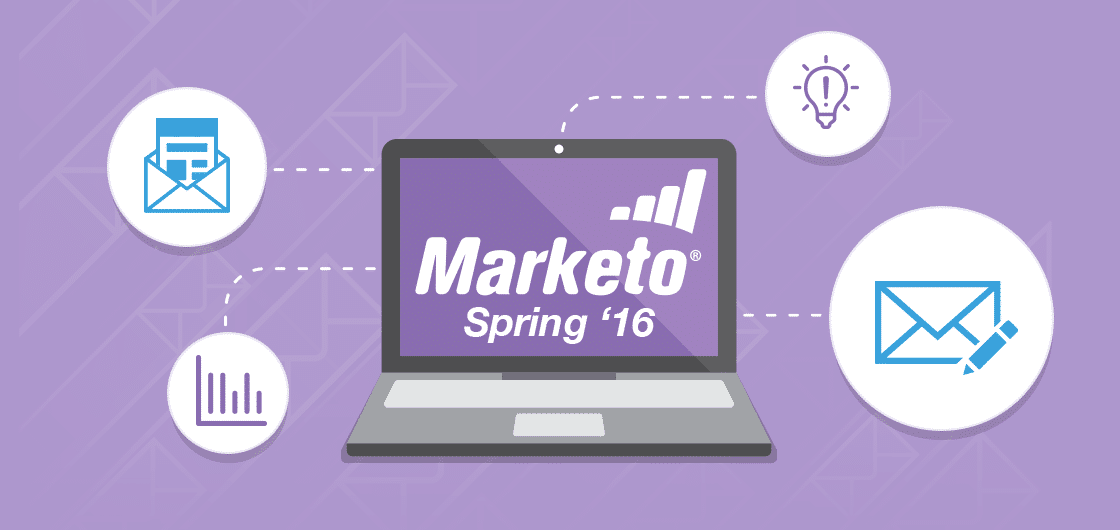 Marketo's New Email Templates, Editing & Insights
Marketo is rolling out their 2016 Spring Release this month with a whole slew of great marketing automation features. The central focus is on new email tools, which are great — and long overdue.
We'll give you a deep dive into the specific features of the new email templates, email editing tools, and email insights reporting tools.
By the end of this post you'll be up and running quicker than a SPAM-bot can fill out your Marketo form.
Email Template Picker
Say goodbye (and good riddance) to templates.marketo.com, and say hello to fully responsive email templates that are customizable and integrated right into your own instance of Marketo!
We've all been waiting for this feature for a long time, and it's now easier than ever to use.
Marketo has chosen to integrate the new templates right into the first step of your email creation. To make the UX even better, templates now appear as thumbnails so you can quickly differentiate from "email-template-v3.5" and "email-template-v3.8" — ok, that's a terrible naming convention, but you get the point.
You can even preview the look and feel of a template on both desktop and mobile before you commit to using it.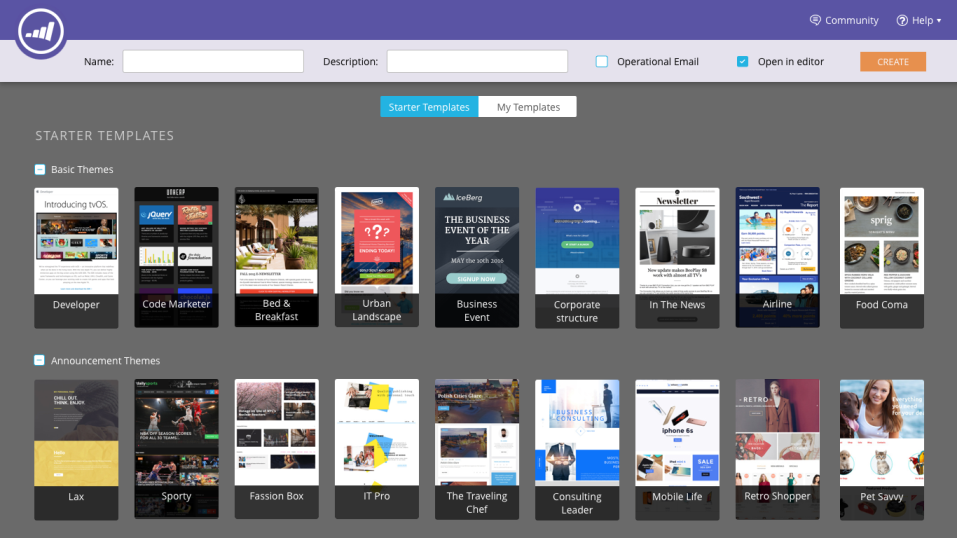 You're probably thinking, "What about my old templates? I put lots of time and money into those beauties, and I want to keep on using them!" Don't fret, old templates will still be available and thumbnailed in their own section. They will follow the same organization structure (including folders) as you have them in your Design Studio.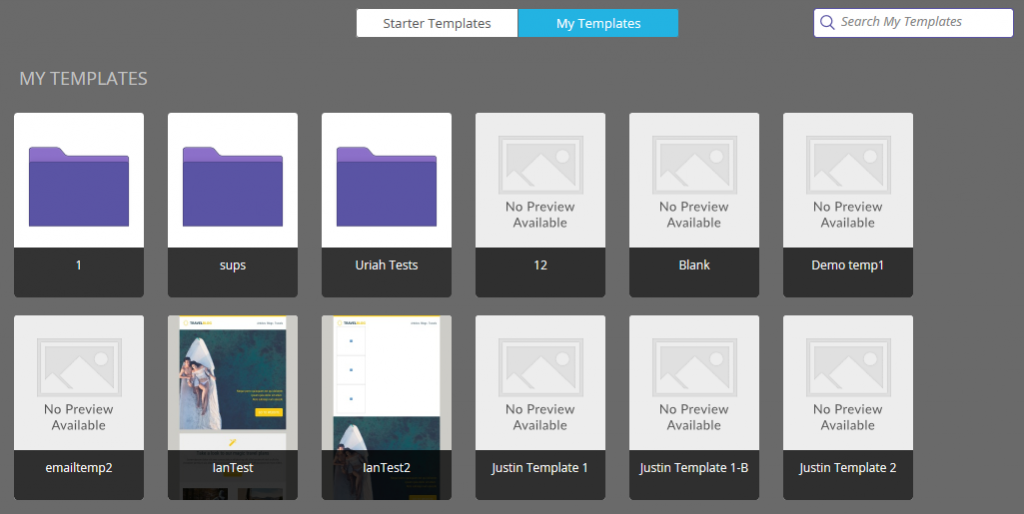 The email template picker is an opt-in feature, and you'll need admin permissions to turn it on via the admin section of your Marketo instance.
Email Editing, Re-Imagined
Raise your hand if you've wanted to toss your laptop out the window at least once while using Marketo's current email editor; if I had 63 hands, they'd all be raised right now! Enter Marketo's newest email editor, packed full of great new features that will save you time (and a few airborne laptops).
Drag-and-Drop Modules
First off, you'll notice the entire email editor has a new look and feel. The left side of the editor looks similar to the old one; however, the right side now has two tabs:
This is all part of Marketo's drag-and-drop style editor, which allows for you to pick modules (i.e. pre-defined content layouts) and simply drag-and-drop them into the email. The content tab allows you to re-order the various modules in the order that you want.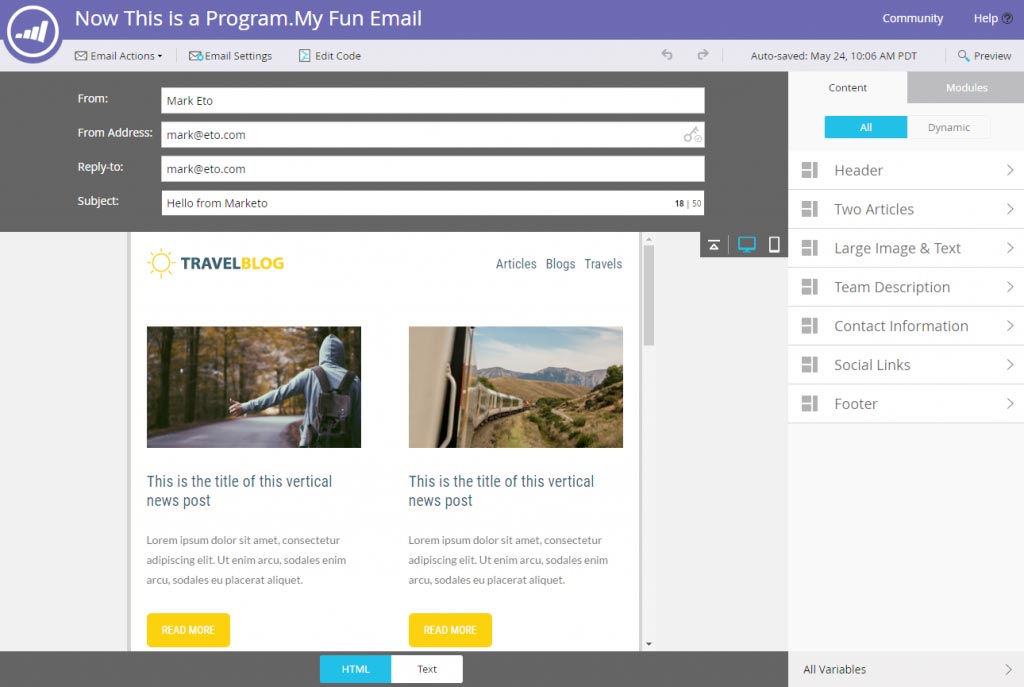 Faster Image Uploads
Once you start editing your emails, you'll be pleased to see you can now upload a new image directly to the email itself, as opposed to the multi-step process needed in the past, which involved uploading an image into the design studio first before it could be used in an email. Yes, this was definitely one of those frustrations that made you want to toss the laptop.
Easier Variables
Additionally, you can layer variables into your emails to make quick edits much easier than in the past. This used to require access to the code and expertise in coding, but no more! Although, some coding may be needed for the initial setup of the variables, once complete, coding experience is not required to edit these variables for all future emails. The full library of syntax can be found on Marketo's Email Template Syntax documentation.
Worry-Free Templates
Remember when you made an awesome email template, then realized you needed to make one small change to the layout, and it broke it's connection from the template? Well, Marketo responded to users' complaints, and with the new email templates, making a change will not break it from the original template. Furthermore, you also have the option to create a whole new template based on the changes you made to an existing one.
This is a truly powerful feature that can save both time and frustration for many users.
Functional Preview Features
Once you have your new email all dialed-in, Marketo has also improved the preview functionality, which allows for you to see how your email looks for both desktop and mobile platforms. Woo hoo!
There's even a way to instantly preview your email for a specific person, without having to send it to yourself. Double woo hoo!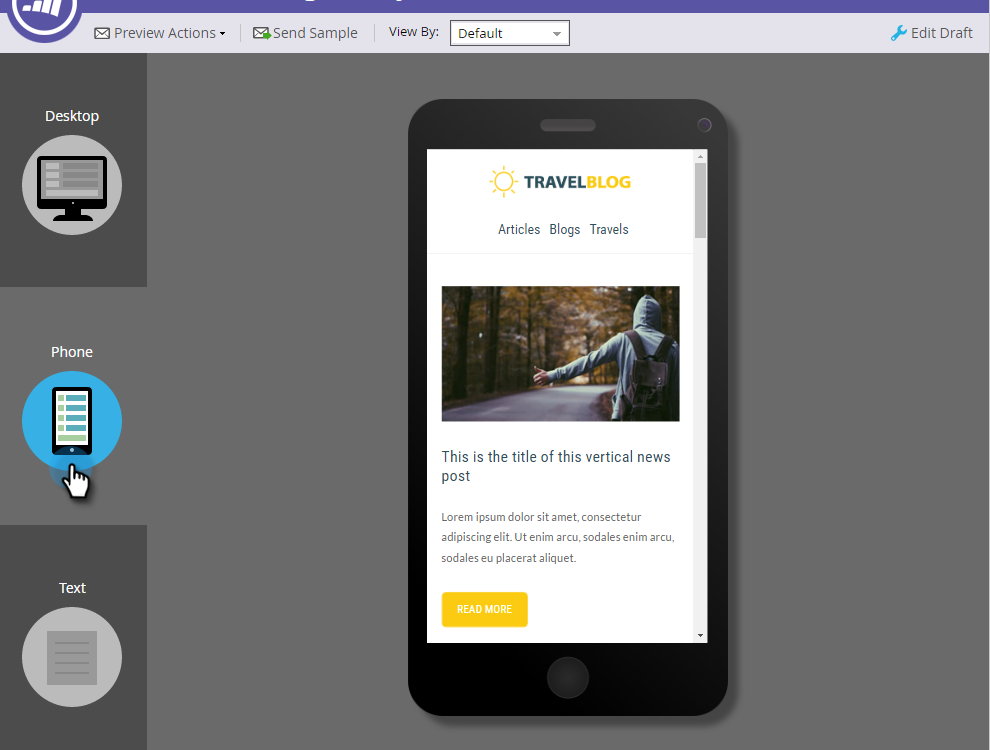 Customizable Preview Text
The final new feature I want to point out, and one of my personal favorites, is the ability to customize the pre-header, which is the preview text you see for any given email in your inbox. This particular feature has been a thorn in my side on more than one occasion, and now it is quick and easy to customize with no coding necessary.
Email Insights
It's no surprise to anyone that users were not excited about past email reports, which is why Marketo created their new Email Insights to be fast, user friendly, and geared towards taking action from exploratory insights as well as some guided insights.
You can now create up to 10 custom dimensions to use for more flexibility within the Email Insights reporting tools.
Marketo is even backfilling the Email Insights with 25 months of historical data! However, the historical data will come a few weeks after the initial release, so don't expect it right away.
As this is a new feature of Marketo, it may take a bit of effort to understand the layout of the screen. It's basically organized by into two sections: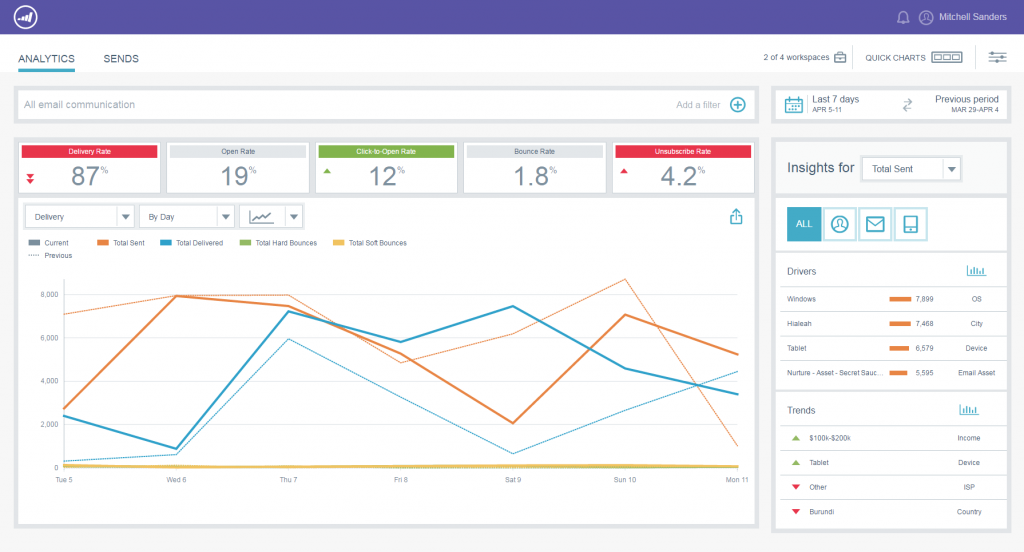 Analytics
Analytics helps you deep dive into specific groups of emails to gauge overall performance of your efforts. Let's break it down by each section you will see on the screen:
Filters (positioned at the top)
This allows you to slice and dice emails as needed so you can analyze the most relevant set of emails for your business needs. To the right of the main filter is the time period filter. This includes the ability to choose a relevant comparison period for both the KPI performance and time-series analysis, outlined below.
KPI Performance (directly below the filters)
Color-coded indicators for key email metrics allow you to quickly review overall performance of your emails in a given time period. Although probably self-explanatory, green means good, and red means bad.
Time-series (directly below the KPI performance)
Time trends of key email metrics allows you to…
quickly identify any anomalies you may see in the performance of your emails.
Marketo even added in the ability to toggle the trend lines on/off as needed so you can focus on the metrics that matter most. There is even the ability to layer in trends from a previous period to allow for a more meaningful relative comparison.
Insights (right side of screen)
While the KPI performance and time-series is geared more towards exploratory insights, this section is meant to provide guided insights that Marketo extracts from analysis of the data. It can provide insights about what's driving the results as wells trends that are prevalent in the data.
Sends
The second tab, Sends, provides an analysis of the emails most recently sent from your Marketo instance. The layout is a bit simpler for this section, and can be described as follows: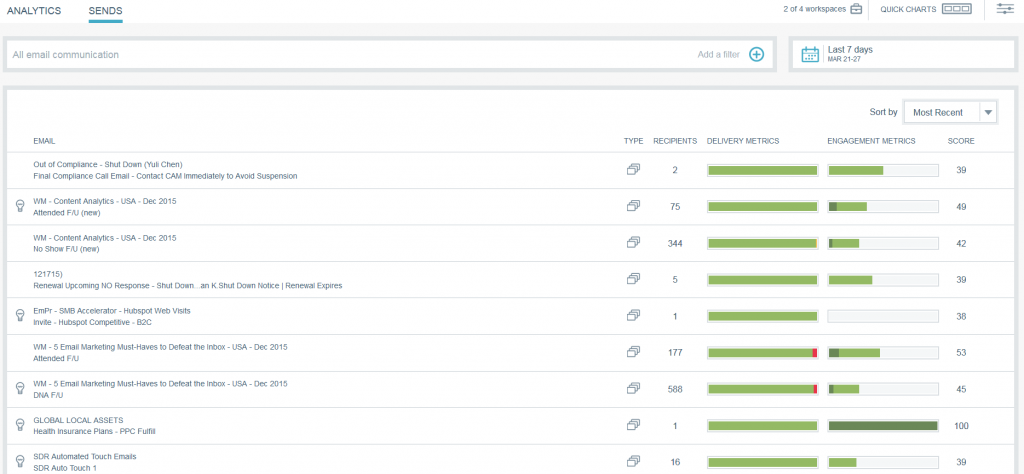 Filters (positioned at the top)
Same functionality as the filters in the analytics section.
Sends Report (directly below the filters)
The main report for this section and provides a unique, visually appealing portrayal of your sent emails' most pressing metrics.
The more standard metrics include the name of the email (and its associated program), the type of asset, and the number of recipients for that particular email.
As we look closer at the report, we notice two additional columns: delivery metrics and engagement metrics. Both of which are stacked row charts, and consist of a subset of metrics related to the column header. More specifically:
Delivery metrics include: delivered, pending, and bounced
Engagement metrics include: opened, clicked in, and unsubscribed
The color coding is similar to the analytics section, with the exception of an additional yellow that is associated with a soft bounce.
Finally we have the score, which is based on Marketo's proprietary algorithm that takes into account behavioral metrics.
What Else Is There?
That covers the main features of Marketo's Spring Release, but there is one more feature worth pointing out: Quick Charts. This feature allows you to save up to 20 chart configurations so you can easily re-create customized charts with the click of a button.
Overall, Marketo has listened and delivered on many of the common issues and bottlenecks that users face on a daily basis. Not only that, but they have developed these new marketing automation features in a way that marketers can reap the time-saving benefits on day 1, which in turn, makes the overall user experience more enjoyable.
If you want to learn how our Marketo marketing automation consultants can help you, or if you have any specific questions about Marketo's Spring Releases for 2016 (or any Marketo issues, for that matter) — don't hesitate to contact us. We'd be happy to help you out.