Analytics Blog
Supporting Leaders to EVOLVE
Google Analytics Partners Developer Competition 2010
We recently participated in the first annual Google Analytics Developer Competition at the Google Partner Summit!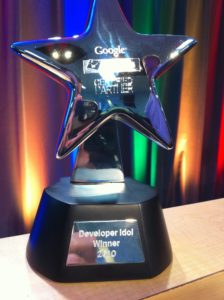 The competition was a fierce show-down between the best and brightest Google Analytics consultants in the Partner network (and therefore, the world), and the 1st place winner was poised to get all of the glory.
The Top Three Google Analytics tools were selected by a combination of the Google judges (the Directors of GA Product Management and GA Engineering) and the Google Analytics Partners based on the following criteria:
Usefulness
Complexity & Depth of Integration with GA
Usability & Appearance
Presentation Entertainment Value
Winners of the Google Analytics Partners Developer Competition 2010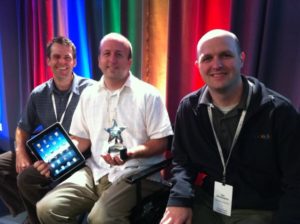 First place honors went to BAM Analytics by Blast Advanced Media. This iPhone Analytics app was entertainingly presented by Ken Colborn (see fun presentation at bottom of the post). BAM Analytics puts the Power of Google Analytics in the palm of your hand. It gives you instant access to over 60 web analytics reports for multiple accounts and profiles – right on your iPhone!
Learn more and buy this app for only $1.99 from the BAM Analytics App website.
Second place honors went to Pimcore who presented their robust marketing focused open source content management system. Pimcore CMS is built upon the ZEND PHP Framework and is integrated with Google Analytics and Google Website Optimizer. Making it one of the few CMS's that we know of other than Motivity CMS with a strong marketing focus and integrating with these powerful Google tools. We highly recommend keeping your eye on the Pimcore CMS as it has some great things going on. Learn more
Third place honors went to Analytics Engine by Analytics Pros and presented by Caleb Whitmore. Analytics Engine is an impressive too with features such as:
Automatically tracks outbound, download, and email link clicks
Automatically tracks form field interactions
Custom engine to track clicks on buttons, images, interaction with parts of a page
Learn more about Analytics Engine
Check out other cool analytics developer competition entrants: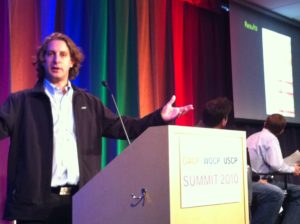 Ophir Prusak's presented a great analytics analysis spreadsheet to determine keyword relevance. Get more google analytics tips on his Analytics Impact blog
Marcel Media presented an SEO analysis tool called SERPico.
Angelfish™ Real-time Web Stats by Actual Metrics is a cool new extension to Urchin Analytics to allow you to make faster decisions by giving you access to your data in real-time. Cool stuff, but it isn't available to the public yet. Stay tuned for the official release.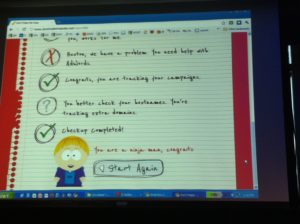 As you can see there were tons of cool Google Analytics applications presented at the 2010 Google Analytics Partner Summit. Hope you enjoyed the recap and highly recommend that you check out these great analytics apps.