Interaction Design Services
Supporting Leaders to EVOLVE

Wireframing

Improve Ideas

Reach Goals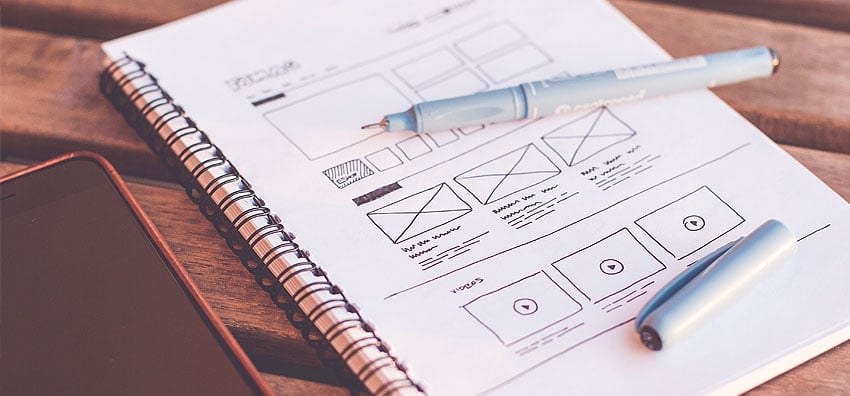 Do you need User Experience design?
Do you have a product that is not reaching its full potential or are you spending too much on support costs and training?
In the early development cycle, our interaction design services help bridge the gap between business requirements and specification and give business leaders and developers a visual map of the key user scenarios and flows through the application. Later on in the product cycle our wireframes can be the basis for a redesign, or functionality upgrade. Our process focuses on developing personas, key scenarios and wireframe designs so that you can be sure to have the user experience right before spending resources on code.
Process:

Discovery:  We meet with you to discuss, among other topics, business goals of the system, known areas of concern and the audience of your site or application.

Design Research:  We'll meet with the people who use the system on a daily basis and understand the various ways they use the product and how it fits into their work.  Once we understand their work, we'll analyze their experiences and uncover pain points or areas of improvement.

Reporting:  Driving toward design,the reporting phase focuses on broad themes and areas of improvement to get the design ideas flowing.

Wireframe Concept Design: You wouldn't build a house without plans, so why build your website without a clear idea of how it will work?  Our wireframes bridge the gap between high level business goals, functional requirements, and visual design. Typically they are grayscale low fidelity prototypes of major website functionality—a working breathing document all stakeholders can understand.

Follow-through: Because our team of designers and developers are experts at implementing usable website experiences, we can help your website reach its full potential.
Key Deliverables:
Design research report complete with recommendations
Key scenarios document
Wireframe concept designs
Take a look at our related usability testing services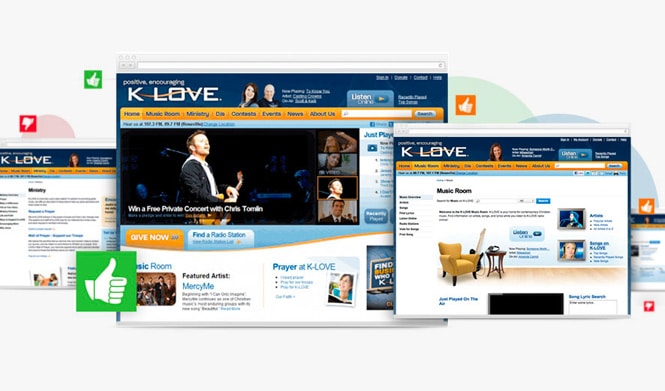 Case Study
K-LOVE: Improved User Experience through Website Strategy, Usability Testing and Design Collaboration
Blast offered strategic guidance to the K-LOVE team to create a beautiful, well-organized, and user-friendly website. Blast followed up with…

Talk to an Interactive Design Expert Today
Call 1 (888) 252-7866 or Request a Consultation