Industrial Manufacturing Industry Consulting
Supporting Leaders to EVOLVE

Embracing Opportunity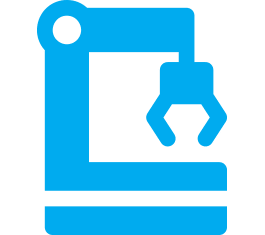 Demonstrating its resiliency and adaptability, the industrial manufacturing industry is bouncing back from the economic slowdowns following the turn of the century, but still facing challenges of factory environments. Manufacturers need to embrace leading-edge technology and operational processes to improve plant productivity, compete on a global scale, and maintain long-term value with customers.
Forward-Thinking Solutions
Our manufacturing consultants draw on their deep research and analysis, passion for problem solving, and unbridled ingenuity to create strategies and recommendations that align with your vision and objectives, helping you build the data-driven factory of the future.

Measure and improve performance

Streamline manufacturing operations

Increase efficiency and profitability

Drive technological innovation

Implement new market strategies

Embrace growth opportunities
Top Industrial Manufacturing Companies Hire Us