Applications of Regression Discontinuity in Digital Experience White Paper
Supporting Leaders to EVOLVE
Applications of Regression Discontinuity Design in Digital Experience
Download the white paper now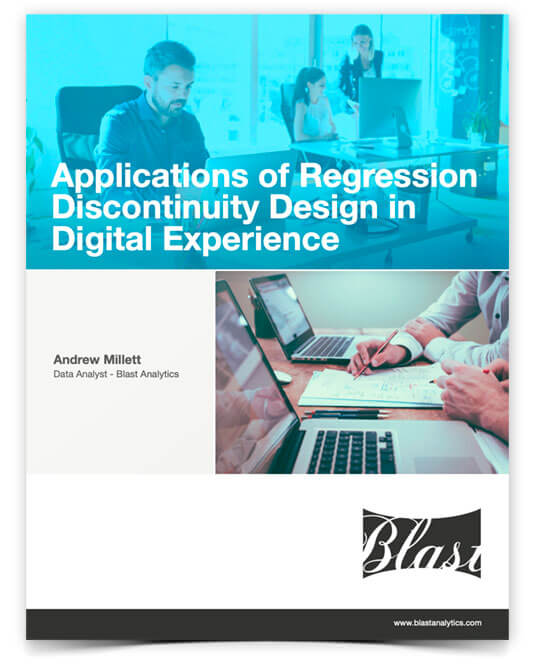 As business stakeholders become more interested in understanding the impact of changes to their e-commerce sites, success measurement has come under greater scrutiny. It's particularly important to understand if the resulting impact is due to causation or simply correlation. In these situations, regression discontinuity design (RDD), can quantify results with statistical significance and ultimately increase confidence in the relationship between actions and outcomes.
This white paper, authored by Andrew Millett, Data Analyst at Blast — will help you understand:
Understand the model behind regression discontinuity design
Work with a sample RDD model on simulated and real data (included)
Discover how to find statistically significant effects and gain more confidence in your data
Learn to use RDD to find answers to key business questions
Complete our form above to download the white paper.