Teammate Testimonials
Supporting Leaders to EVOLVE

According to Blast's 2021 Great Place to Work™ survey, 97% of teammates say it's a great place to work — compared to 59% of employees at a typical U.S.-based company. But you don't have to take our word for it. Hear what our teammates have to say.
Andreia Benites
Analytics Strategist
Andreia joined the Blast family in 2019, bringing with her several years of experience in measuring, monitoring, and providing insights with Adobe Analytics and Google Analytics. For her, the best things about working at Blast are the healthy working environment and the supportive teammates who have continually helped her adapt and thrive in her role as Blast's Analytics Strategist.
"What makes Blast a great place to work, in my opinion, are its people. We aren't just a team — we're a family. We care about each other.
---
Andreia Benites, Analytics Strategist
Chad Ostroff
Senior Optimization Developer
Chad became a Blast teammate in 2020, after one of his friends told him about the positive culture and great client work. His experience in programming, content management systems, and testing platforms has been indispensable in his role as Senior Optimization Developer — and he still finds plenty of exciting opportunities to challenge himself and learn new technologies.
Before Blast, I was frustrated and considering a career change. When I joined, I immediately knew I had made the right decision to stay on this career path and pursue a position at Blast. Everyone I get to interact with is so smart, and the culture is just amazing.
---
Chad Ostroff, Senior Optimization Developer
We're Growing. Come Make Your Mark.
Blast is seeking ambitious, passionate, talented individuals to join our team, help us EVOLVE, and make an impact on others.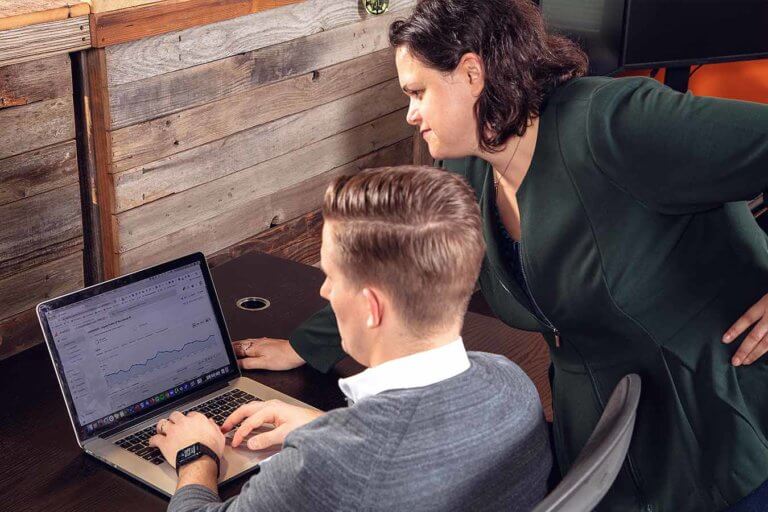 Meet Our Other Teammates
Read more about how our team makes Blast a certified Great Place to Work™.