Make Your Mark Highlights – 2018
Supporting Leaders to EVOLVE

How We Made Our Mark in 2018
Making your mark begins with a purpose. Working with Blast, you're challenged to embrace Shakespeare's philosophy and seek moments to "Make Your Mark" — on your company, your customers, your teammates, your industry, and your communities. Here are some highlights of how we made an impact.
Industry
---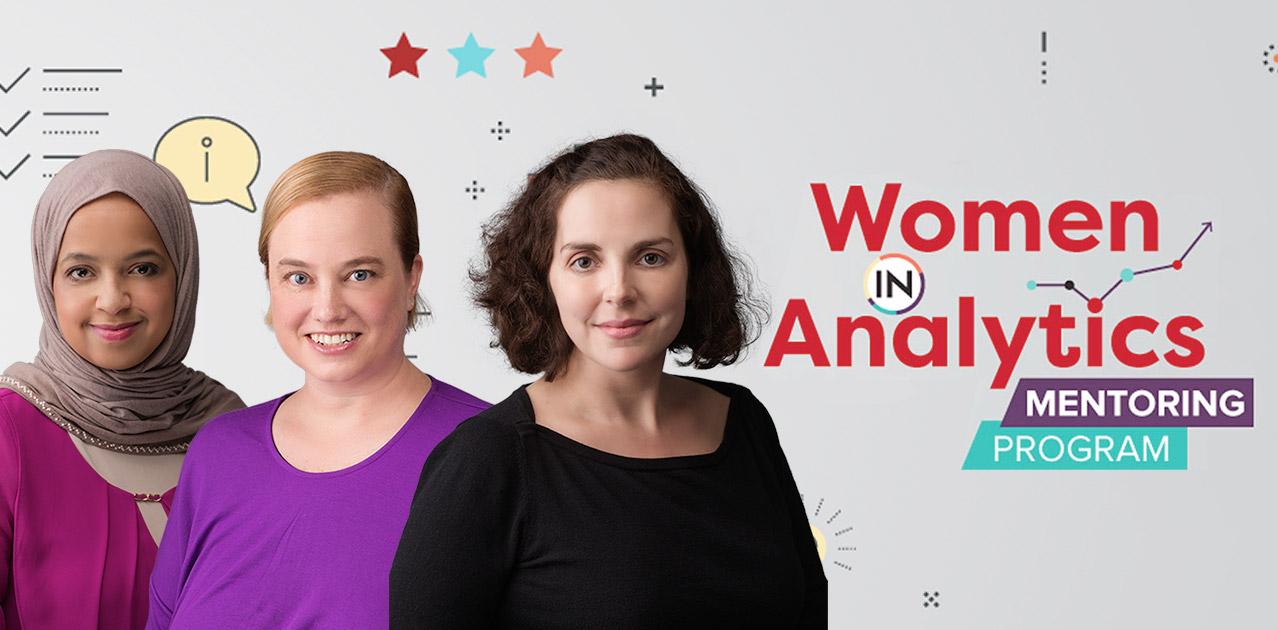 June 22, 2018
Women in Analytics
Mai, Lara, and Aimee participating in Women in Analytics.
Read More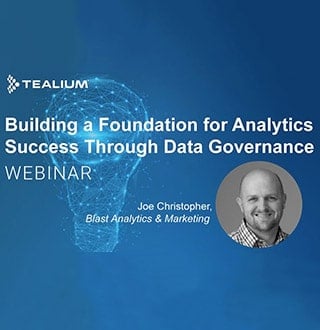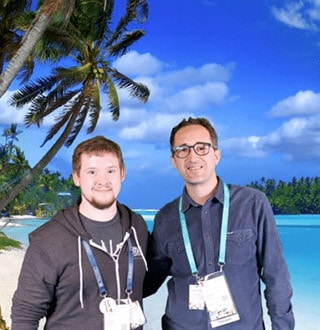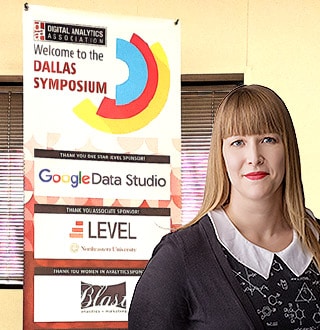 May 10, 2018
DAA Symposium in Dallas
Halee attended and represented Blast at the DAA Symposium in Dallas, Texas.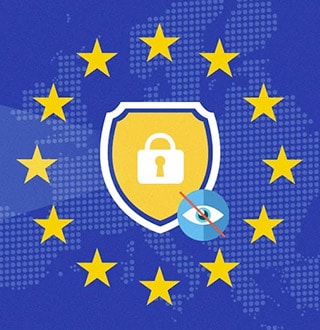 May 25, 2018
GDPR
GDPR goes into effect. Many privacy policies are updated.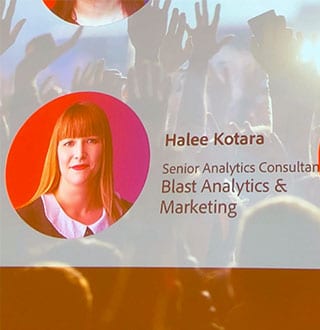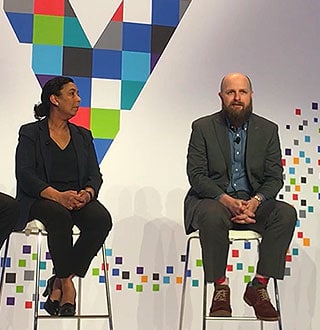 April 2018
Joe Christopher at DVNYC
Dropping some knowledge at Digital Velocity New York about GDRP.

I introduced the Women in Analytics session and led a birds of a feather networking session…since it was a major city they attracted some great speakers like Adam Greco.
Aimee Bos
Director, Analytics Strategy
Company
---
Amazing Industry Leader…
Blast is on the forefront of analytics and marketing. Their business is growing, and has major clients of the industry. They are platform agnostic and can work with any company to improve their analytics. They are a very data driven culture, with a flare for invocation and creativity.

An amazing company
Blast offers great work-life balance and encourages individuality. As a remote employee, it is great to be part of such a collaborative team. It is the only company I have ever worked for where I can truly say everyone at every level, including leadership and our CEO, contributes to client-work and client success.
Advice to Management
Always strive to maintain our core value no matter how large we grow.
Finally found my home…
I've worked at companies from start-ups to Fortune 5's and I'm thrilled to say that I've finally found my home. Blast Analytics & Marketing combines all of the excitement of a start-up, with the stability of a larger company. The team is brilliant, down to earth and ready, willing and excited to help you grow. Your recommendations are taken to heart and you truly are offered the chance to Make Your Mark on your team, your department, the overall business, and your community.
6+ Months in and really like it
Growing company, young/vibrant workforce, welcoming atmosphere, understand work/life balance.
Advice to Management
Keep up the good work, we believe in you!
Community
---
2018

25 Volunteers

350 Volunteer Hours

20 Causes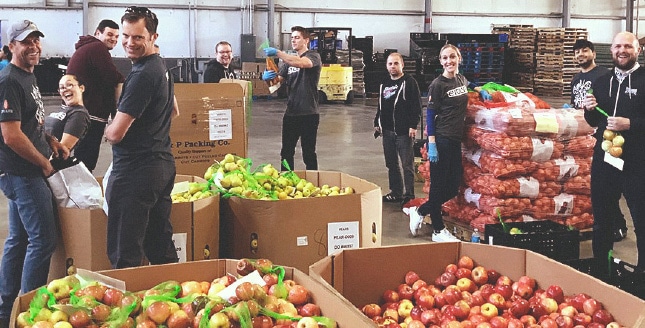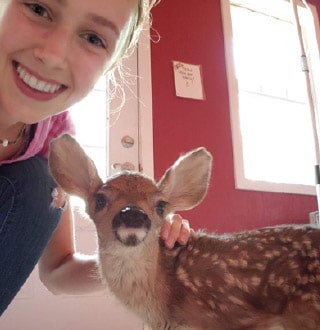 April 2018
Kindred Spirits Fawn Rescue
Sean's family helping injured or orphaned fawns.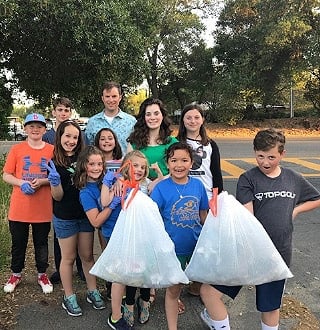 May 2018
Davis Clan Cleanup
Davis family along with neighborhood kids cleaned up their neighborhood.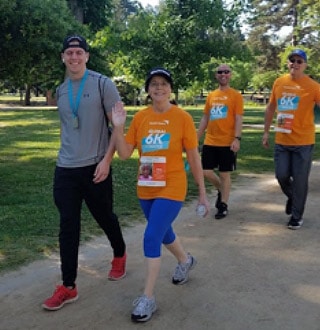 June 2018
World Vision Global 6K for Water
Mark running a 6K to raise money for clean water for those that need it.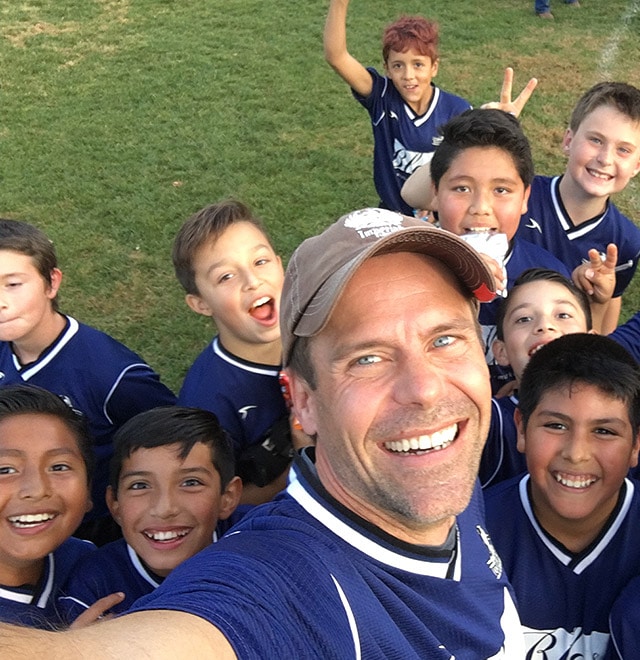 April 2018
Coaching Soccer
Kayden instilling positive values and fostering teamwork into youth soccer team.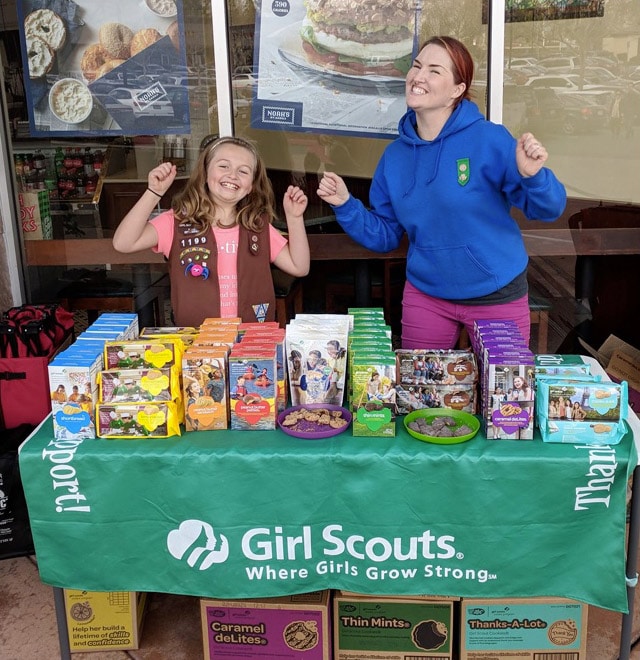 April 2018
Girl Scouts Cookie Fundraiser
Jenn and her troops leading the way and selling girl scout cookies.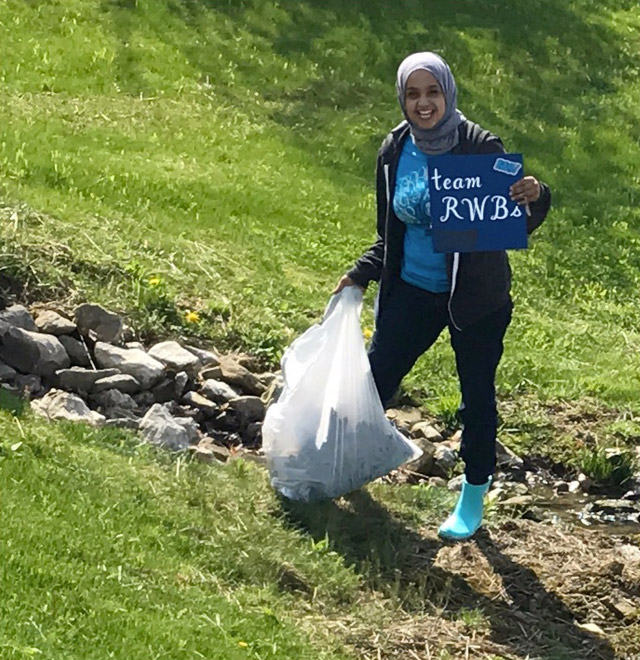 April 2018
Remote Teammate Earth Day Park Clean Up
Mai joins in and celebrates Earth Day.
Client
---
Client QBR Survey Score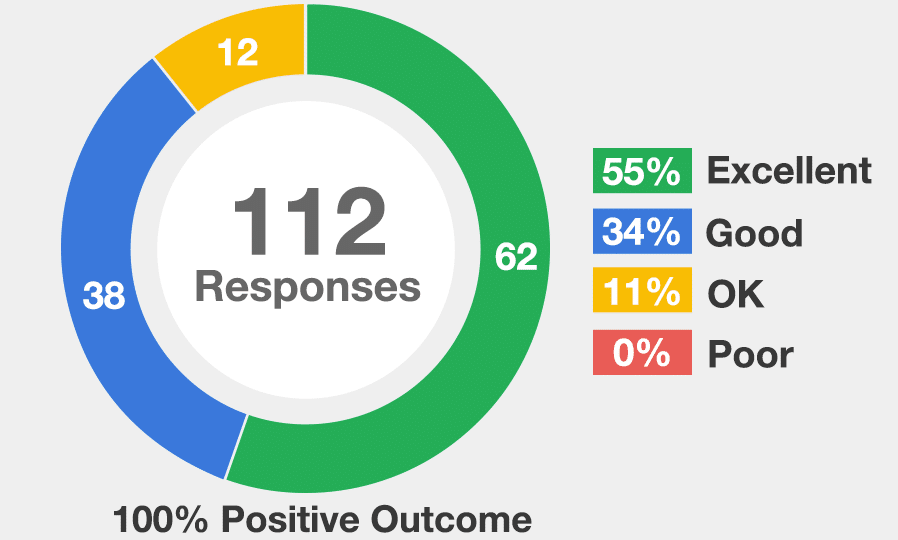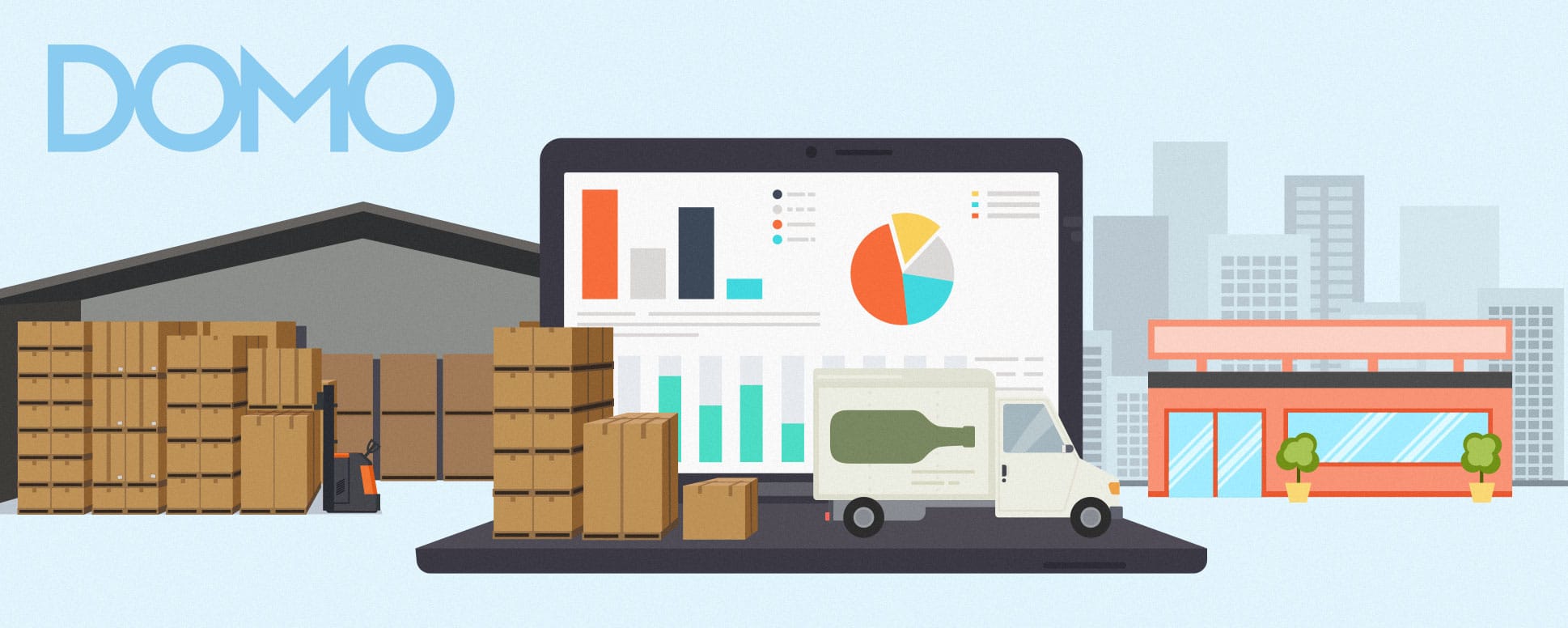 Case Study
Domo Reveals Customer Behavior to Increase Product Usage & Decrease Customer Churn
A consumer packaged goods company collects and measures alcohol distribution data for individual companies, and for…
"Ryan and his team from Blast have been instrumental in restructuring and re-implementing our Google Analytics and Google Tag Manager platform from a jumbled mess to a reliable tool that's widely utilized by all of the major stakeholders in our company. We've worked with Blast for well over 3 years and have benefited greatly from their guidance and support. The Blast team is well-informed, responsive and committed to supporting our initiatives, making them invaluable partners. Ryan especially is a wonderful teacher, very patient, incredibly knowledgeable and very passionate about working with the tool."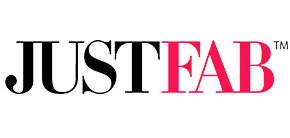 "I've been working with Blast for the past 4 years and ya'll always come through. You have been a tremendous asset and are very responsive. I'm under the impression that your team doesn't get much sleep!"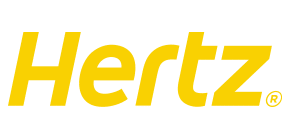 "Our analyst can be quite nitpicky and prone to uncovering issues, but there have been no major issues! Overall, the video launch was great. We have never done such thorough validation, which is probably why it went so smoothly!"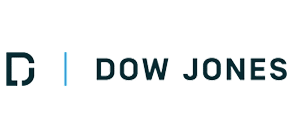 "I had the pleasure of working with Blast for a year during a time that many "eyes" were on the growth of our organic traffic and revenue. You have an incredible ability to take a very complex process or strategy and make it understandable by numerous groups. You made my job easier, and helped me educate co-workers and business leaders on our complex SEO work."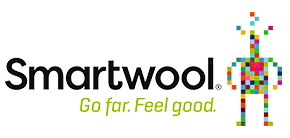 Teams
---
#teamwork






Teammates
---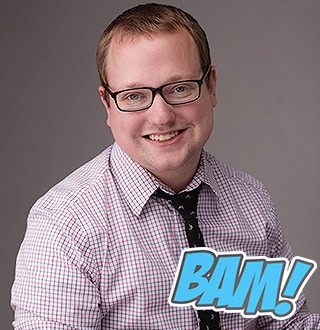 May 2018
TJ Webster
Promoted from Analytics Consultant to Senior Analytics Implementation Consultant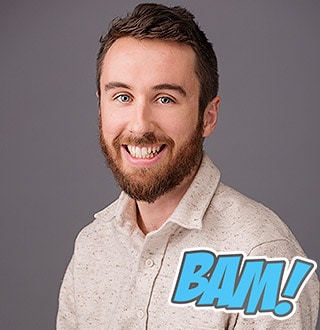 May 2018
Alex Molineux
Promoted from Analytics Consultant to Senior Analytics Optimization Consultant
Training & Certification Accomplishments
At Blast, teammates are encouraged to EVOLVE and test their limits by continuing to explore, learn, and develop both professionally and personally. Below are many of the industry and partner certifications our various teammates achieved in 2018: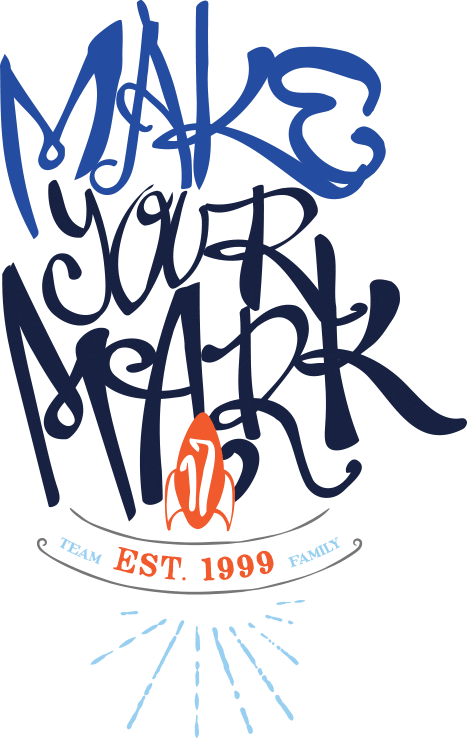 Ready to Make Your Mark?
There has never been a better time to think big about the kind of impact you can have, as the nature of business has changed.
Today, making your mark is less about "climbing the career ladder" and more about ambition, opportunity, entrepreneurship, risk taking, results, and relationships. No matter your place in the organization, you can take your shot, and that's exciting.
Ultimately, it means making a contribution — again, to your company, customers, co-workers, industry, community, even world — by applying your ideas and talents, with support from others.
View opportunities to join our team or request more information about our services to help you EVOLVE your organization.