History of Blast
Supporting Leaders to EVOLVE

Continuing to EVOLVE and Make our Mark!
Every company has a story to tell. To some degree, Blast is similar to other businesses that have persevered and grown into a stable, successful, and growing enterprises. But in many ways, Blast is unlike any other. Read on for a historical timeline and perspective of our unique, data-driven, and people-led company–and how we continue to EVOLVE.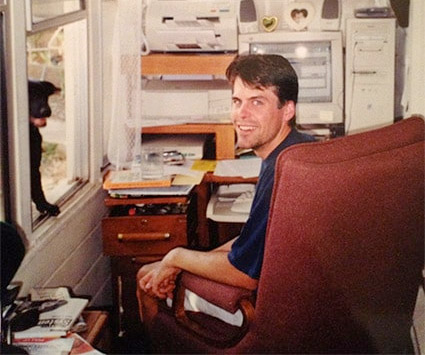 1999: The Beginning
In March 1999, Kayden Kelly left his position at Sacramento Municipal Utility District (SMUD) to pursue his dream of building his own company. He did so not merely for financial gain, but driven by a genuine goal to provide quality solutions for clients, collaborate with industry-leading partners, and create opportunities for employees and their families. Blast Design Studio was born, with Kelly as its lone employee operating from his small 150-year-old 450-square-foot historical home in Auburn, California. From the beginning, Blast was an analytics pioneer, working with Webtrends and Urchin Analytics (now Google Analytics).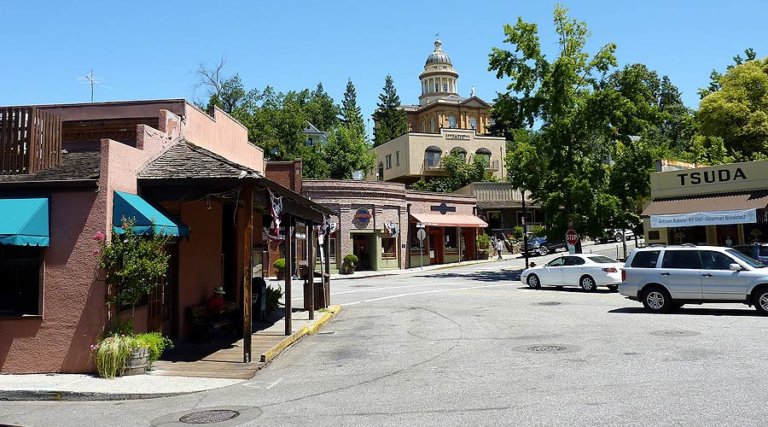 2000-2003: Challenge
Building on its growing credibility, Blast landed new large contracts with enterprise clients, including Wells Fargo, HP, and Kaiser Permanente. The company moved beyond web design services and began offering search engine optimization (SEO), pay-per-click (PPC) advertising, and testing and personalization services. Through a partnership with HP worldwide, Blast became a "global" interactive agency and began establishing key relationships with international contractors. The company also began presenting at various industry conferences and workshops, sharing its expertise specifically around SEO, analytics, and user experience (UX) — with a focus on the "customer journey." By 2001, Blast moved to a 1,100-square-foot office in Auburn. Shortly thereafter, the company withstood impact from the HP-Compaq merger and continued to adapt its business.
Photo by Bobak Ha'Eri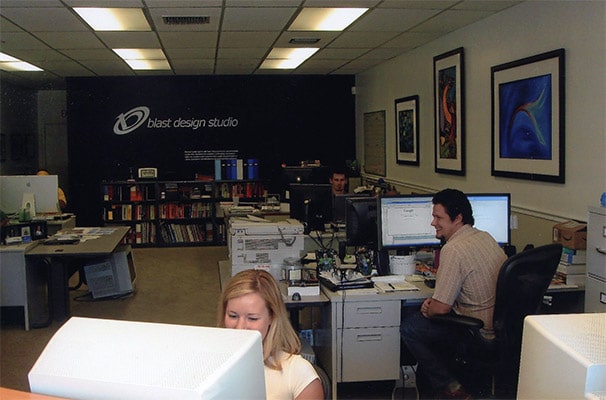 2004-2007: Growth
Despite the recession of the early 2000s, Blast held its own in the increasingly competitive digital marketing industry. The company succeeded with a focus on the home building industry, until another economic downturn negatively impacted that business. To further differentiate its value proposition, Blast increased its focus on enterprise analytics, search marketing, and UX/conversion optimization and formed key strategic partnerships with Google Analytics, Adobe Analytics, and Microsoft. This enabled Blast to further help clients gain knowledge and insights from their data for smarter decision making and more purposeful action. The company changed its name to Blast Advanced Media (BAM) and then purchased and moved into a new 3,000-square-foot headquarters building in Roseville. Blast also formalized internal and external programs to share knowledge, develop teammates, and increase industry thought leadership.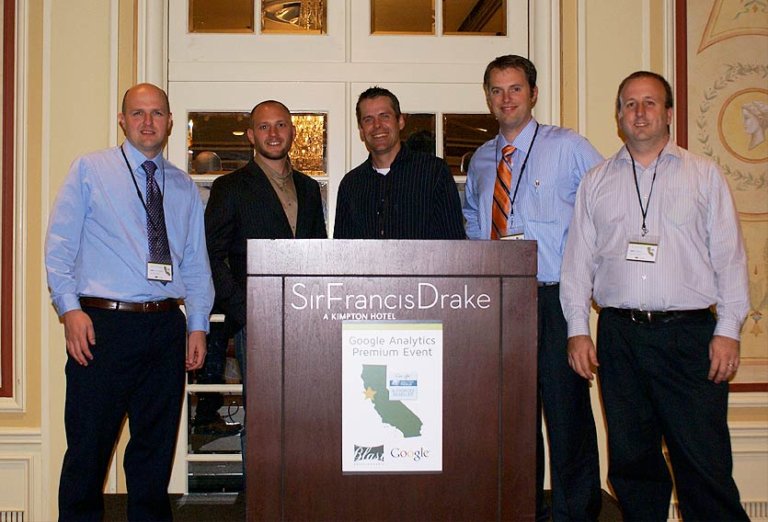 2008-2011: Change
Blast made the strategic decision to become a pure-play analytics and digital marketing consultancy. As just one example of its success, Blast helped a global customer increase its conversions 591%, leading to a 70% increase in web-based sales. The company expanded its relationships with Google, becoming one of the first three certified Google Analytics Premium Partners in 2011, and also opened its Usability Test Lab, providing a critical service to clients seeking to enhance their user experiences. With a growing team, Blast was establishing a fun and friendly yet focused work environment that resulted in the company being named one of the Sacramento Business Journal's "top workplaces" in 2008 and 2010.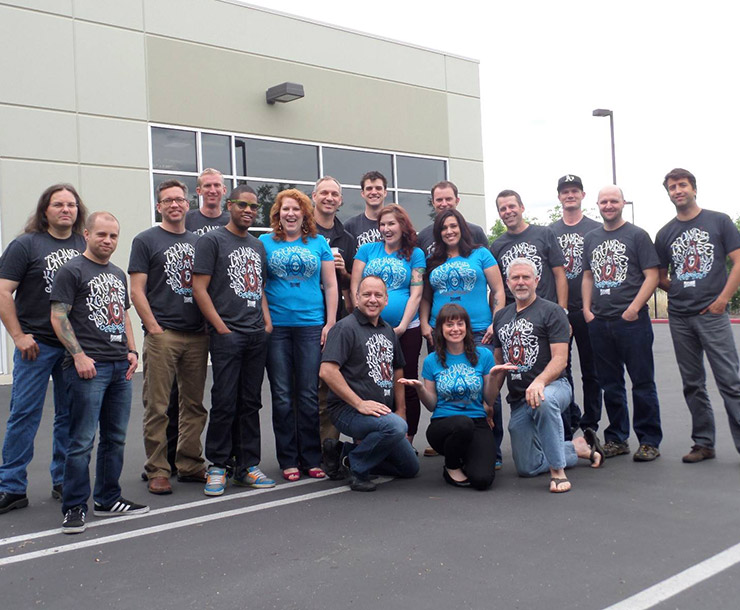 2012-2015: Geographic Expansion
Changing its name to Blast Analytics and Marketing in 2013, the company aligned its brand with its core services. Inspired to make even greater business impacts, Blast focused on delivering measurable results (e.g., 174% SEO growth for another client) and expanding its enterprise consulting capabilities. Working with diverse clients across the U.S., Blast established offices in San Francisco, Los Angeles, Seattle, Chicago, New York, and Boston, as well as an international presence in London. This expansion brought about several new opportunities with enterprise clients and partners, as well as the hiring of seasoned analytics and marketing consultants. Working with a range of B2B and B2C companies, Blast continued to build out its service offerings, adding elevated expertise in business analytics, data visualization, marketing automation, content strategy, and other areas. The company also developed and launched its innovative data collection and reporting tools ClickStreamr and Unsampler.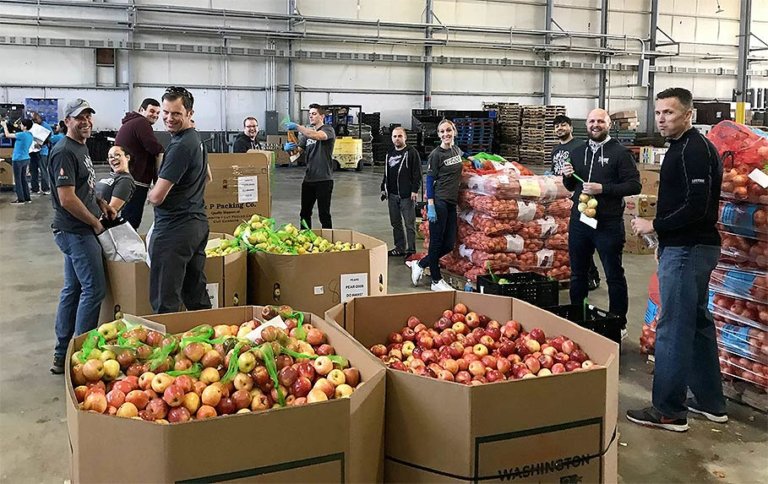 2016-2018: Scale and "Make Your Mark"
A respected industry leader, Blast continued to expand its business analytics and management consulting services through client referrals and initiating outbound sales and marketing efforts. The company also continued to develop innovative tools, such as an analytics maturity assessment with benchmarking and roadmap capabilities to help clients evolve their analytics maturity. Blast focused on scaling its people, services, processes, and systems to further grow business with both existing and new global brands. Blast achieved coveted status as Adobe Specialized Solutions Partner in 2018, and Joe Christopher, Vice President, Analytics, was named among the Top Google Analytics Professionals and Adobe Analytics "Rockstars" for the third time. The company reached 40 employees, driven by a collective purpose to "Make Your Mark" on our clients, industry, community, and each other.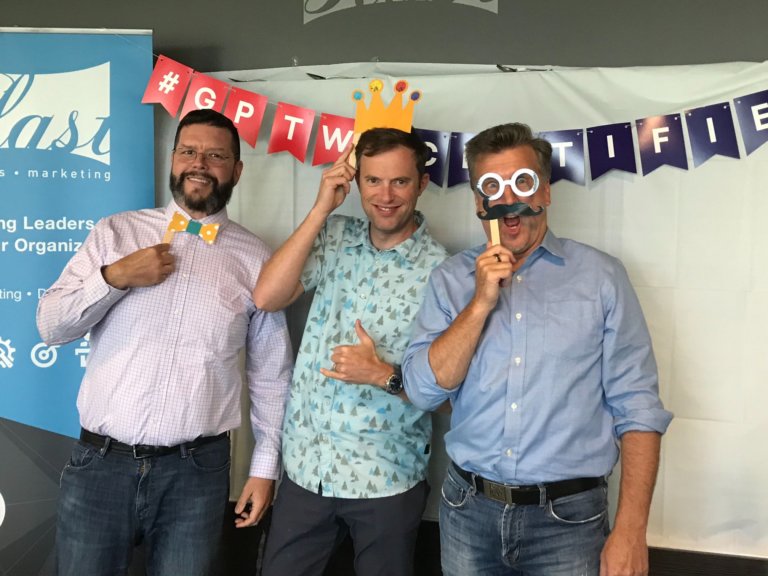 2019-Beyond: EVOLVE
2019 marked a major milestone for Blast — our 20th anniversary. The company celebrated in style, internally and externally, with an eye on the next 20 years. In addition achieving an even higher partner status with Adobe (Adobe Silver Solution Partner), and we were named the 2019 Top Agency (Small) by the Digital Analytics Association (DAA). Blast continues to refine its business to ensure operational excellence, client success, and teammate happiness, all of which is driving consistent growth and business results. The company has hired senior talent from other top consultancies, while establishing additional offices in Dallas and Washington D.C. Now with more than 50 teammates, Blast has plans for aggressive expansion in the years to come — building on its recent designation as a Great Place to Work-Certified™ company and Inc. 5000 fastest-growing company.
Through our strategic marketing and brand-building initiatives, Blast is positioning itself as a global enterprise management consulting company offering strategic solutions that enable clients to improve customer experience, optimize marketing performance, and increase competitive advantage. Or, as we like to put it: "Supporting Leaders to EVOLVE their Organizations."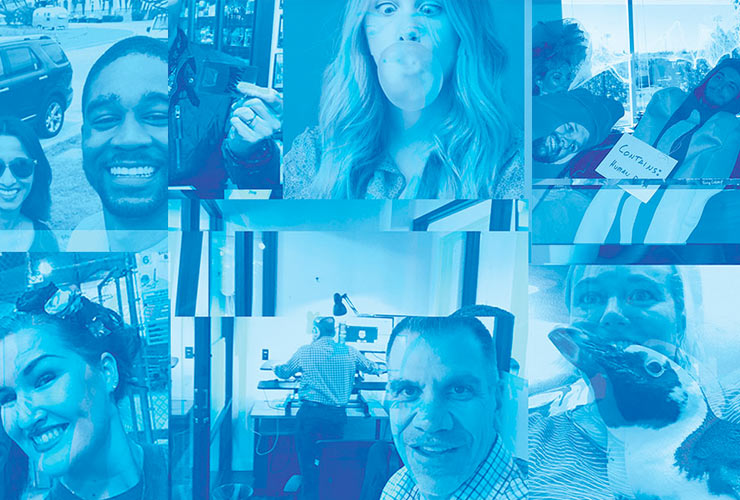 Ready to Make Your Mark?
Blast is continuously seeking ambitious, passionate, talented individuals to join our team, grow your career, and make an impact on others.