Meet Brent Dykes
Supporting Leaders to EVOLVE
Senior Director,
Insights & Data
Storytelling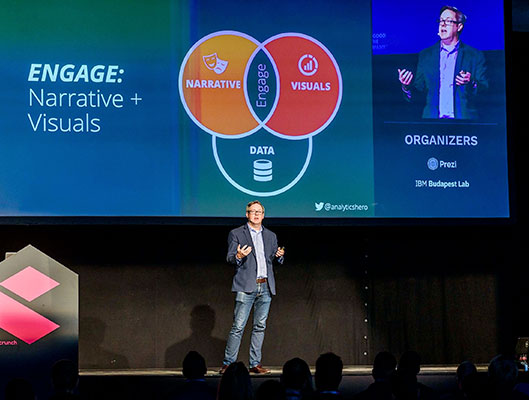 Brent Dykes
Senior Director, Insights & Data Storytelling
As Senior Director, Insights & Data Storytelling at Blast Analytics, Brent is responsible for driving the "last mile" of analytics best practices across Blast. In this role, he mentors, trains, and evangelizes data storytelling within Blast and with clients, while continuing to participate in thought leadership to increase knowledge and awareness of the value of data through storytelling.
Brent has more than 16 years of enterprise analytics experience, having consulted with many leading brands throughout his career. His experience spans both marketing analytics and business intelligence with a specialization in data storytelling. He has been an active thought leader, publishing hundreds of articles and blog posts as well as speaking at multiple data conferences around the world.
After starting his career in marketing, Brent quickly discovered his true passion for data when he entered the world of marketing analytics. In 2004, he joined digital analytics provider Omniture as one of its first business consultants. After spending eight years as a consultant and consulting director, he became the first technical evangelist for the Adobe Analytics platform. In 2016, he shifted to the business intelligence market and joined Domo. In his role there as Sr. Director of Data Strategy, he worked with clients across diverse industries and functional teams outside of marketing.
Brent has a Masters in Business Administration (Marketing & Strategy) from Brigham Young University (2004), where he was selected for the prestigious Hawes Scholar Award. Brent also has a Bachelor of Business Administration (Marketing) from Simon Fraser University (1999), where he was awarded the J. Segal Prize.
More about Brent
I joined Blast…
Because I was impressed by the consultancy's talent, leadership, and vision. I could tell their philosophies about work and analytics are aligned with my own.
A cool part of my job is…

I get to work exclusively on something that I'm super passionate about — insights and data storytelling. I also get to work with incredibly talented people who are experts in their respective areas.
My consulting "philosophy" is…
Focused on driving value from data. I'm a big believer in the power of data, and I enjoy working with clients to maximize their return on analytics (ROA).
It's not on my resume, but…
I have mad PowerPoint skills. I actually started a PowerPoint blog with more than 100 posts (powerpointninja.com). It still receives a fair amount of traffic, but I haven't touched it in years.
One of my first jobs was…
A newspaper route. It taught me the value of work at an early age.
The most interesting place I've traveled is…
Japan. I've been fortunate to have visited many amazing places around the world, but Japan is extra special to me. I love the rich culture, history, scenery, and food.
My hobbies include…
Collecting comic books, especially Spider-Man, Batman, and X-Men (the older, the better). As a data storyteller, I find the combination of narrative and visuals in comic books really engaging.
A favorite quote of mine is…
"Success is a lousy teacher. It seduces smart people into thinking they can't lose." — Bill Gates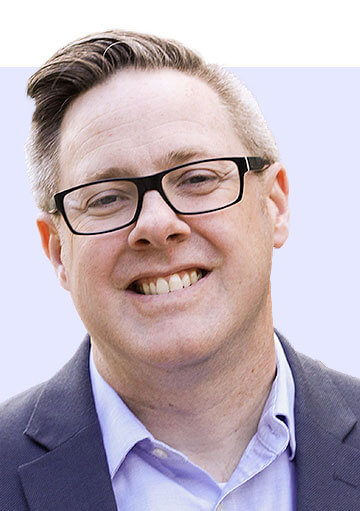 I'm a big believer in the power of data, and I enjoy working with clients to maximize their return on analytics (ROA).
Achievements - Making Their Mark
---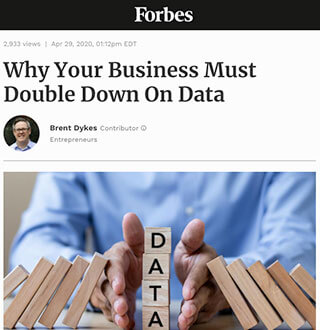 August 2020 – Industry
Forbes Contributer
Brent is a regular Forbes contributor on data-related topics, and he has published more than 35 Forbes articles. He has spoken all around the world at different conferences such as Web Summit, Strata, Shop.org, Adtech, Pubcon, RISE, Crunch, and Adobe Summit. In 2016, Brent was recognized by the Digital Analytics Association as the Most Influential Industry Contributor.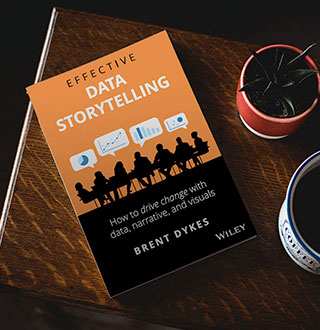 December 2019 – Thought Leadership
Effective Data Storytelling
Brent has published three data-related books. His most recent book is Effective Data Storytelling: How to Drive Change with Data, Narrative, and Visuals (Wiley, 2020). Previously, he published two books with Adobe Press: Web Analytics Action Hero (2012) and Web Analytics Kickstart Guide (2014).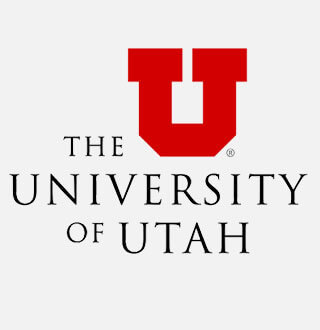 April 2018 – Community
University of Utah
In his free time, Brent teaches an undergrad class at the University of Utah on data visualization and data storytelling as an adjunct professor.