Virtual Event – Blast Chat – Data Storytelling & Marketing
Supporting Leaders to EVOLVE
Data Storytelling
& Marketing
An online discussion among digital marketing, data,
and technology professionals.

Join us virtually on Thursday, August 20, at 11 a.m. PT, for our next Blast Chat on Data Storytelling & Marketing. In this casual conversation together, we'll discuss:
Why data is valuable to marketers and how data storytelling can drive change within your organization.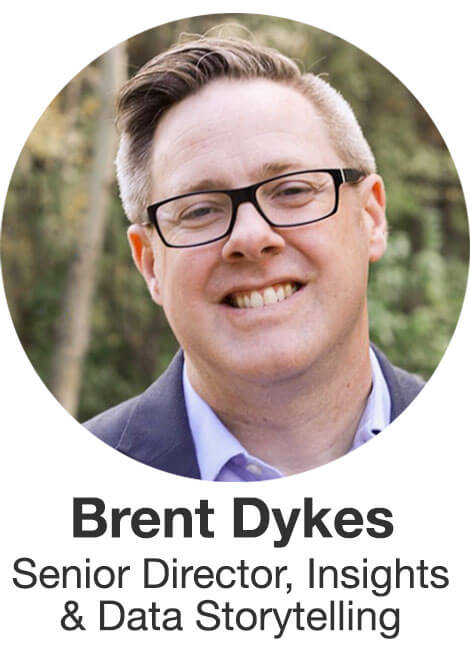 In a friendly, virtual setting, Brent Dykes — Senior Director, Insights & Data Storytelling at Blast — will discuss how marketers can gain deeper insights on their customers, optimize their marketing performance, and demonstrate how marketing contributes to organizational success. You'll have the opportunity to ask questions and interact with industry peers in this small-group setting. You'll even have a chance to win a free copy of Brent's book "Effective Data Storytelling: How to Drive Change with Data, Narrative, and Visuals."
Agenda
11:00 a.m.  PT: Introductions
11:15 – 11:30 a.m. PT: Presentation
11:30 – 11:45 a.m. PT: Open Discussion
About Blast
Blast supports leaders to EVOLVE their organizations, helping you identify and solve unique business problems through analytics and marketing intelligence. Work with us to make decisions that are driven by data, but guided by experience.
Space is limited, so please RSVP for this event soon.
This event has already happened but Blast Chat on-demand video is available. Please fill out the form below to view the video.