Meet Anita Mummert
Supporting Leaders to EVOLVE
Senior Analytics
Strategist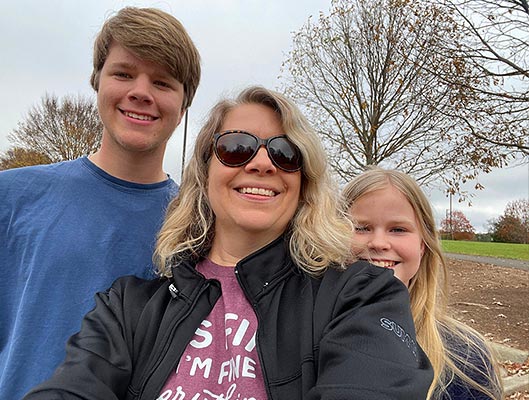 Anita Mummert
Analytics Strategist
As Analytics Strategist at Blast Analytics, Anita is responsible for guiding her clients toward success by developing analytics implementation strategies and supporting their use of the tools with her deep understanding of how the technology works.
Anita has more than 20 years experience in analytics, both as an analyst and in training and supporting more than 500 analytics users at McClatchy Newspapers. She's used Adobe Analytics since the Omniture days but has also worked extensively with Adobe Target, Audience Manager, and Campaign, as well as Google Analytics.
Prior to beginning her analytics career, Anita worked in the advertising technology space, both for McClatchy Newspapers and for Accipiter Solutions (later acquired by Atlas), an ad software company competing with DoubleClick.
Anita earned her BA in Journalism and Mass Communications with a concentration in Advertising from the University of North Carolina at Chapel Hill. She began working in the advertising field right out of college and fell in love with the internet and all the growing opportunities it afforded as the "new media." She holds certifications in Adobe Analytics and Adobe Target, as well as Tealium AudienceStream and Google Analytics.
More about Anita
I joined Blast…
Because of the breadth and depth of industry knowledge and experience. Blast has an enthusiasm and willingness to support the growth of each of their clients and teammates. There's a real culture of learning and giving that shines in everything we do.
A cool part of my job is…

I learn every day. I love working with clients in different industries and just soaking in everything I can about each of them. Because they're all different, I'm always learning new ways to help each of them make the most out of their analytics tools.
My consulting "philosophy" is…
Understand your clients' pain points and be a problem-solver. They don't always know what they want, but they know what they don't want. Keep your mind and ears open in order to better see what obstacles your clients face, and be the catalyst in clearing the path.
It's not on my resume, but…
I'm obsessed with tiny things…miniature photography, mini houses (think dollhouse only smaller), and Mini Brands, which are tiny replicas of real grocery store products. I recently built a tiny rabbit home/snow scene diorama inside a box slightly larger than an Altoids tin.
One of my first jobs was…
A Media Buyer for a small agency. I placed ads on TV stations across the country. It was fun being taken out to lunch and invited to launch parties for the local TV station's Fall season. I got to meet Drew Carey and Joely Fisher one year, and not to mention all of the local news anchors.
The most interesting place I've traveled is…
Honestly, right here in North Carolina, I love to visit the little towns on the coast near Cape Lookout, particularly Harkers Island. This community is tight-knit, and carries centuries of tradition in boat building, duck decoy carving, and of course, fishing. The old-timers that have lived here for generations even have their own English dialect, making the place that much more charming.
My hobbies include…
Reading, crocheting/knitting, and making music (piano, flute, handbells). I enjoy behaving like an old lady in my spare time. Sometimes I will go on hikes with the family.
A favorite quote of mine is…
"Whether you think you can or think you can't…you're right" – Henry Ford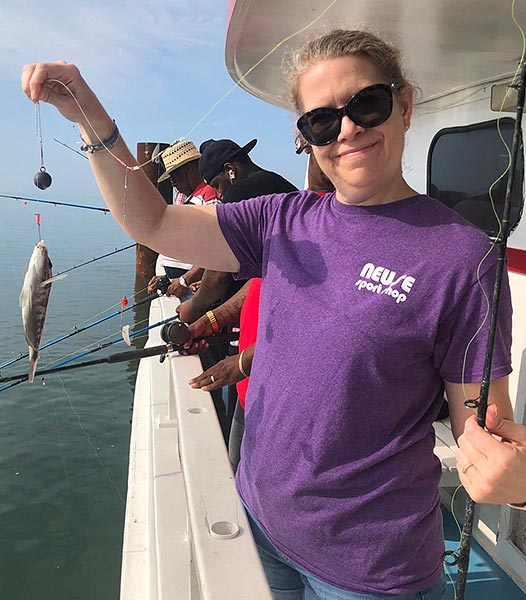 Understand your clients' pain points and be a problem-solver. They don't always know what they want, but they know what they don't want.
Achievements - Making Their Mark
---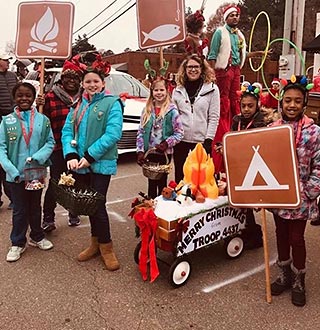 2020 – Community
Girl Scouts Volunteer
Girl Scout Troop 4437 Leader: Camp Certified, Troop Treasurer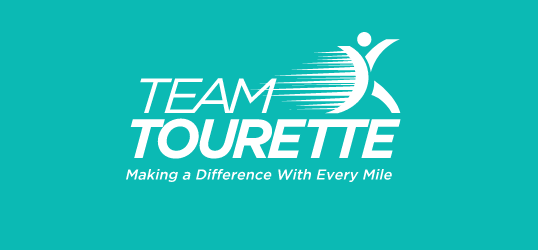 November 2020 – Community
Anita and her family participated in the Team Tourette Turkey Trot to benefit the Tourette Association of America.